Stephen has been a part of the Kanvi family, since almost day one. Stephen is the owner of the Sicilian Pasta Kitchen, and has always been a lover of modern design. Back when Kanvi was just starting out, Stephen discovered Kanvi and fell in love. In 2008, when Kanvi was launched Stephen remembers "The first home they built was so different, everything else was just cookie cutter."
At the time, Kanvi had only built one home for a client, and Stephen was aware that he wasn't going with a builder that has lots of experience. "We spoke with the first customer, and they had nothing but great things to say about Kanvi, and he, like many, came from a poor experience with other builders." Kanvi has always been built around amazing client service, and Stephen experienced it first had. "I was really, really impressed with the level of service I was given, it was easy to get the answers I wanted."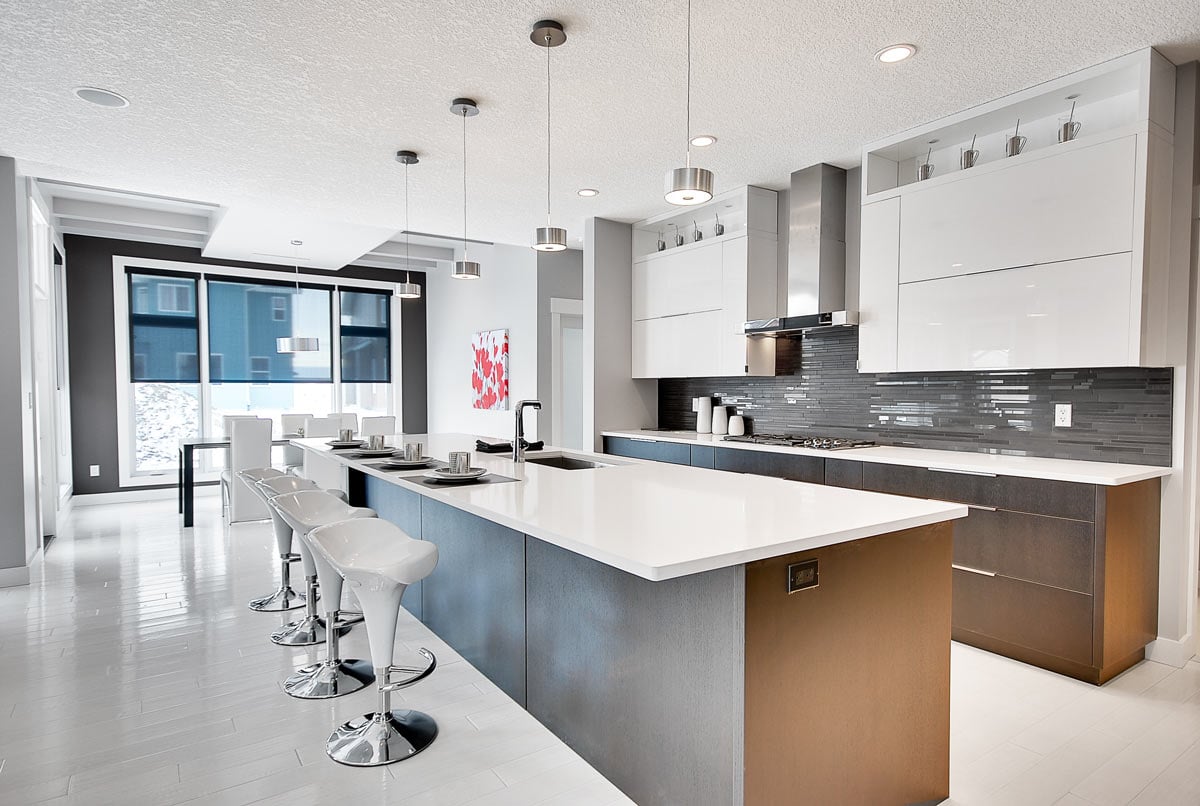 The homes look a little dated now, but at the time they were something totally different - Fusion model from 2011.
Stephen has always wanted something different, and has always been drawn to Kanvi's modern design. "I've always really liked the modern feel Kanvi has, and they always seem to go a step beyond. If you're buying a house they make recommendations that make the home better."
It's the personal touch, and the fact that Kanvi is always willing to help. Early in his second Kanvi Home Stephen found that an ice dam was building up in his Attic. "I called Shafin and he came over right away at 1:30 in the morning to help make the fix."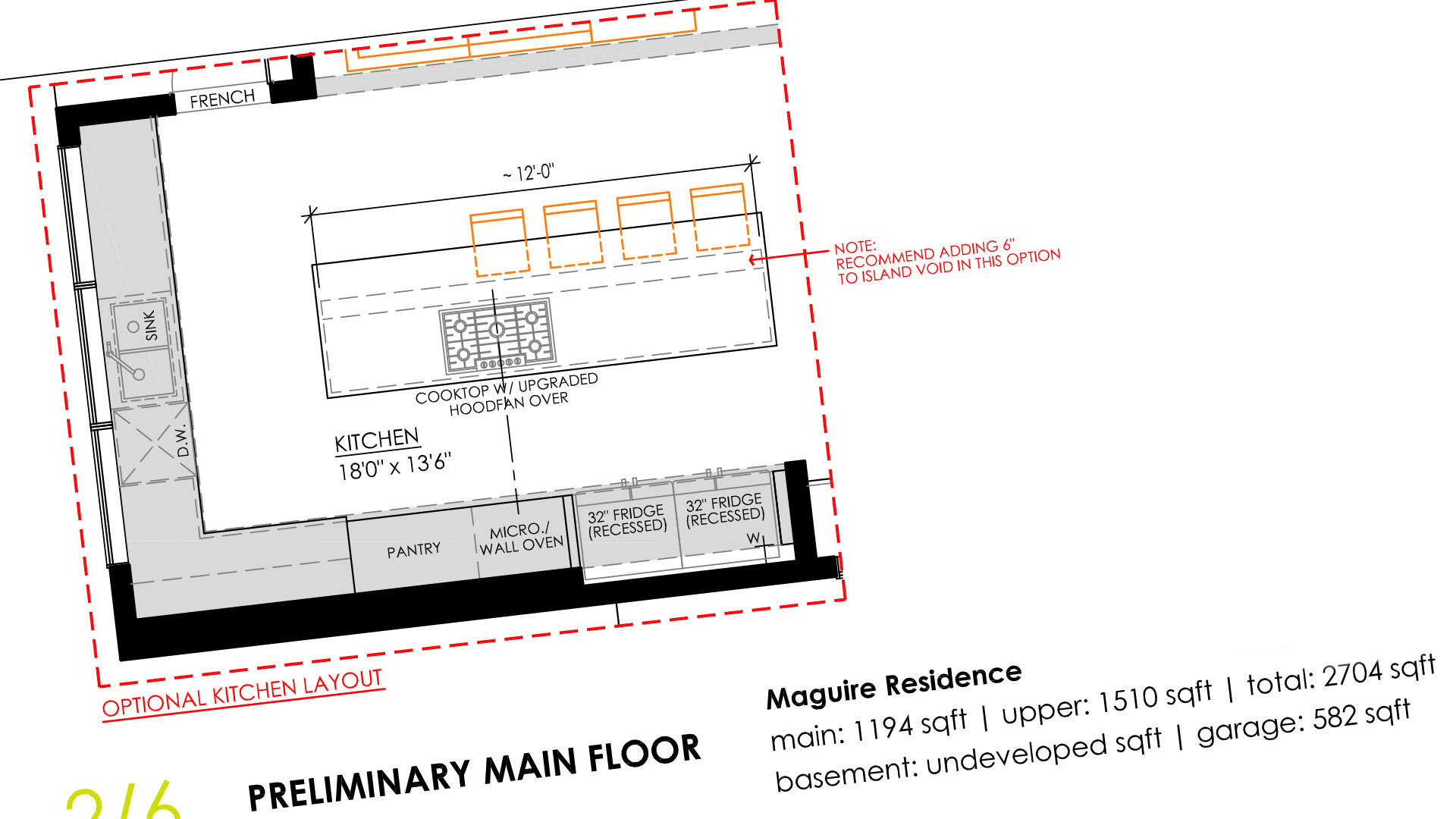 Stephen opted for one of the suggestions we made for his kitchen, with a massive window over the sink.

Now, Stephen with his partner Chelsea is on his third Kanvi home, currently under construction. "This time around it's been fantastic again, I've looked at a few of the show homes and gotten suggestions. We did about 25 revisions to make a new model that doesn't exist yet."
This time, Stephen and Chelsea are dealing with the Kanvi team. "Larissa has been fantastic, and having people with expertise has been an interesting evolution for the better."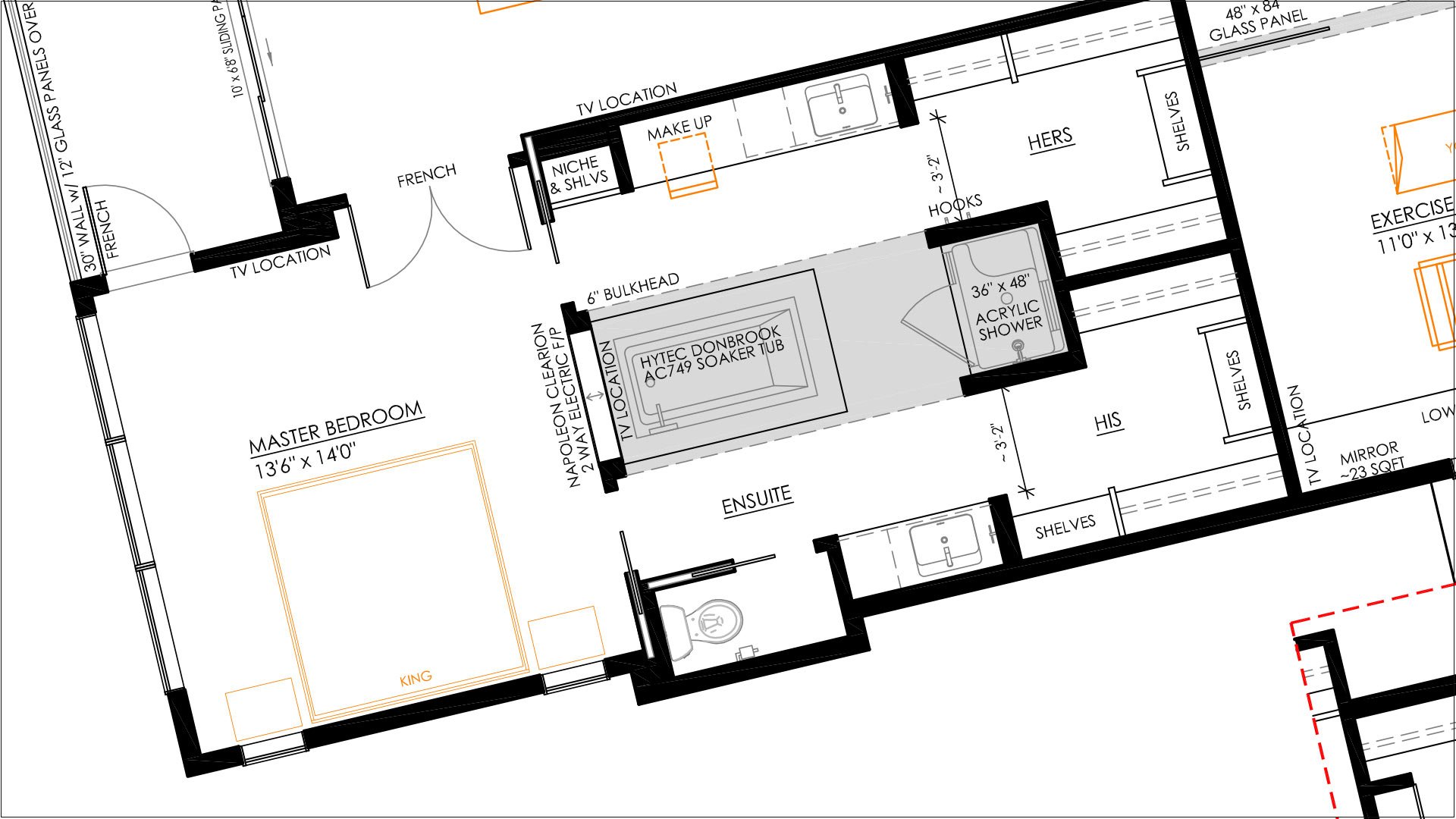 The master in Stephen and Chelsea's new Kanvi home is a private retreat.
"In this new home, I love the master suite. In our second home, we thought about resale. This time we thought about what we want for the life we have today. I had some ideas and sent them to Kanvi, they made sure it fit into the space that was there." This master is quite the plan, and is full of features like the two way fireplace and is designed around the Maguire's lifestyle.
Overall, Stephen and Chelsea couldn't be happier with his decision to keep going with Kanvi and be part of their evolution over the years. "Dealing with Farhan over the years has been amazing, and it's great to see to company continue to grow."