---
Whether you're searching for your very first home or looking to build the home of your dreams, one of the most important factors influencing your decision is choosing the right community for you and your family to live in.
In recent years, Southwest Edmonton has become a very popular choice for Edmontonians to call home and the community of Jagare Ridge is no exception.
About Jagare Ridge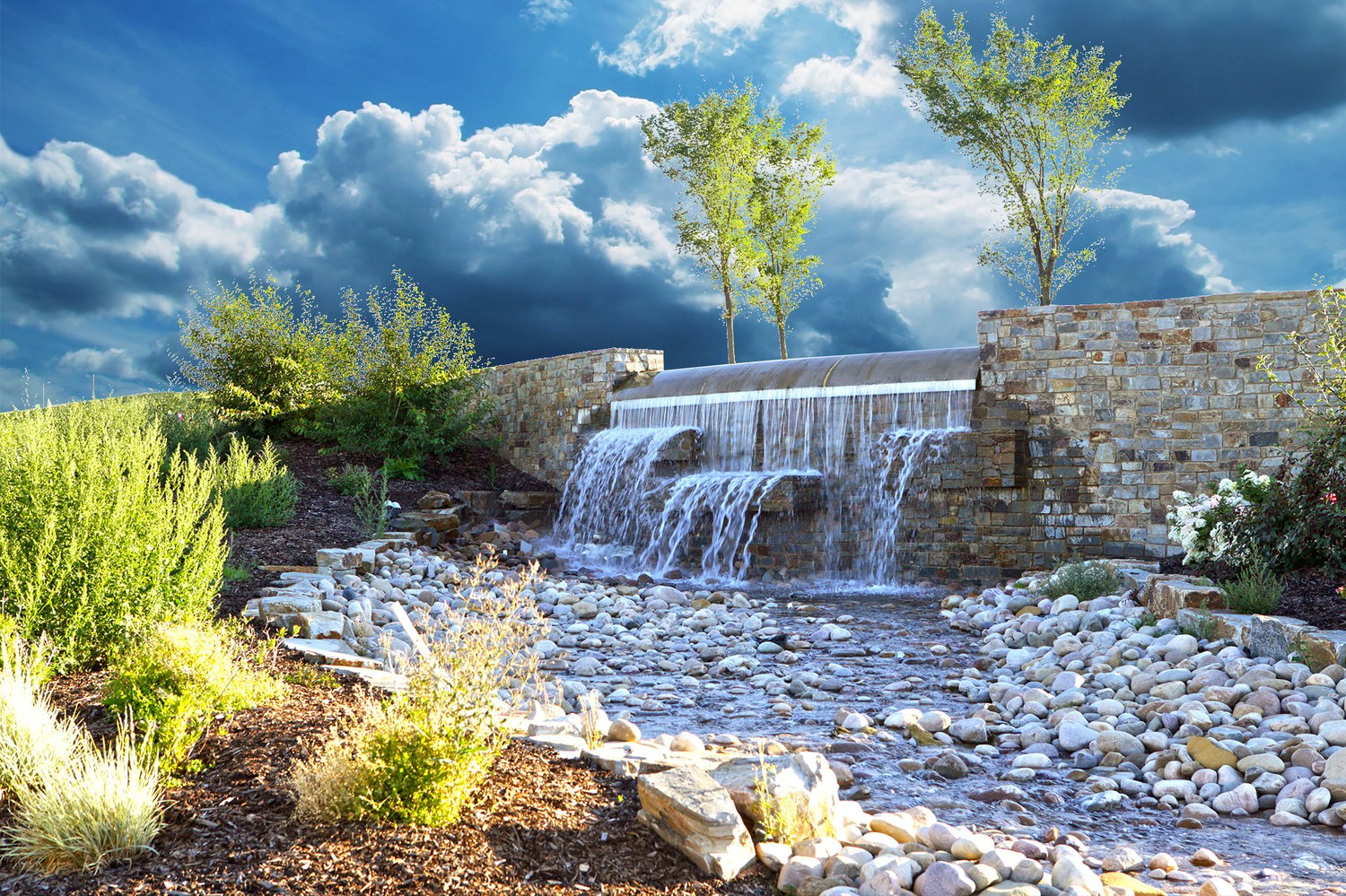 Pictured: Stunning cascading waterfall located on the 15th hole of Jagare Ridge Golf Course
Located south of Ellerslie Road and west of 141 Street, the community of Jagare Ridge is unrivaled in its natural beauty, modern architectural design, and unparalleled access to amenities.
Nestled in the heart of Southwest Edmonton in between the scenic Whitemud Creek Ravine and picturesque Jagare Ridge Golf Course, Jagare Ridge features an eclectic mix of architectural styles and home types to suit a variety of home buyer needs.
---
Here's the top 7 reasons you should call Jagare Ridge home:
1. Convenient Shopping, Dining, & Entertainment
There's no shortage of available shopping, dining, professional services, entertainment options near Jagare Ridge including the Currents of Windermere, South Edmonton Common, and Shoppes of Jagare Ridge.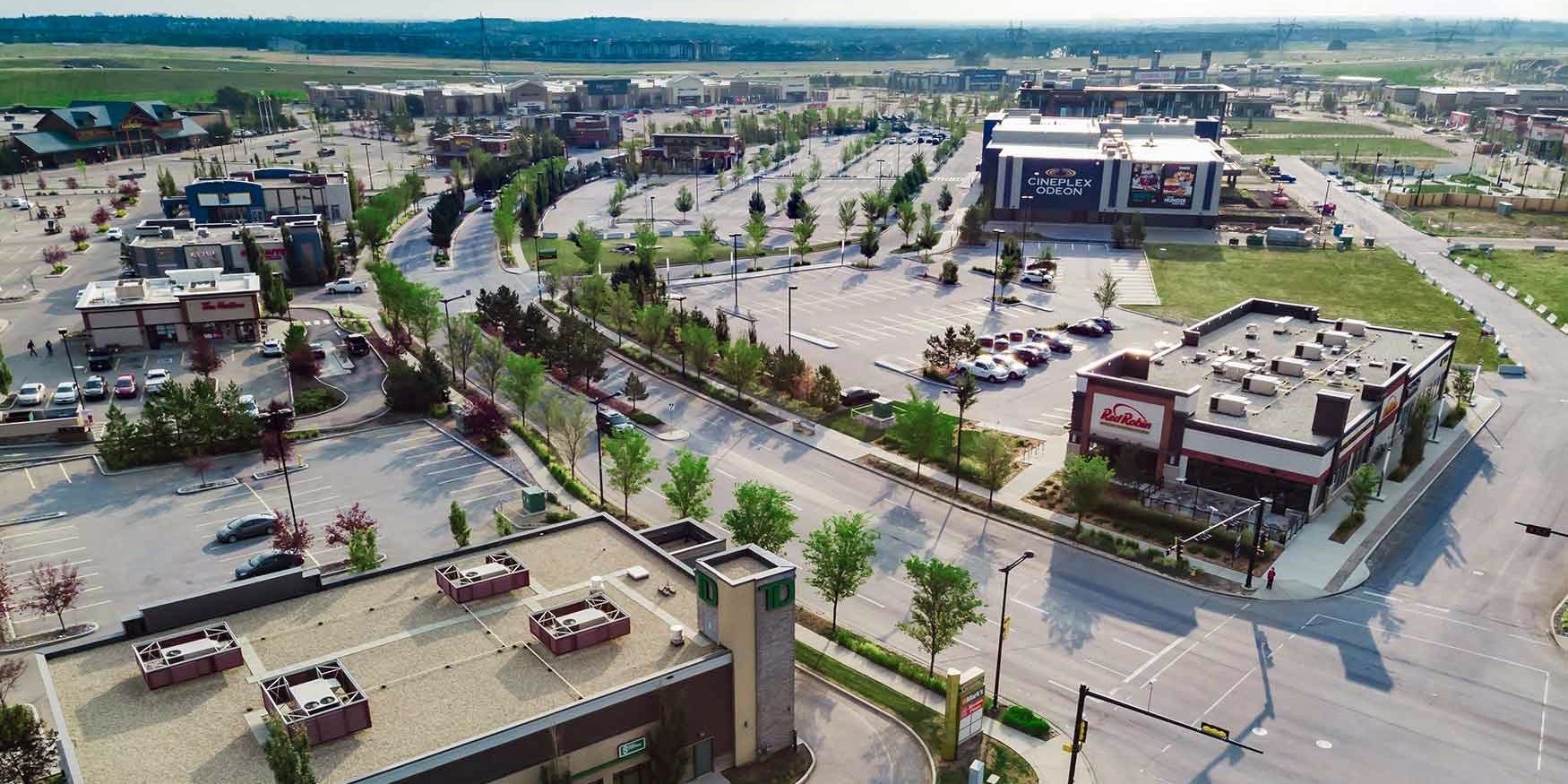 Pictured: Currents of Windermere
Conveniently located in Southwest Edmonton just off Anthony Henday and Terwillegar Drive, Currents of Windermere is Edmonton's finest al fresco shopping destination—featuring quality retailers, convenient services, and delicious dining options.
Unlike more traditional malls and shopping centers in Edmonton, Currents of Windemere features many new-to-market concepts and Canadian exclusive locations of popular American-based restaurant chains including the newly opened P.F. Chang's and California Pizza Kitchen.
Other popular anchor tenants including Cabelas, Safeway, Winners/HomeSense, Home Depot, Walmart, Canadian Tire, The Keg, Wine & Beyond, and Cineplex Odeon Cinemas and VIP.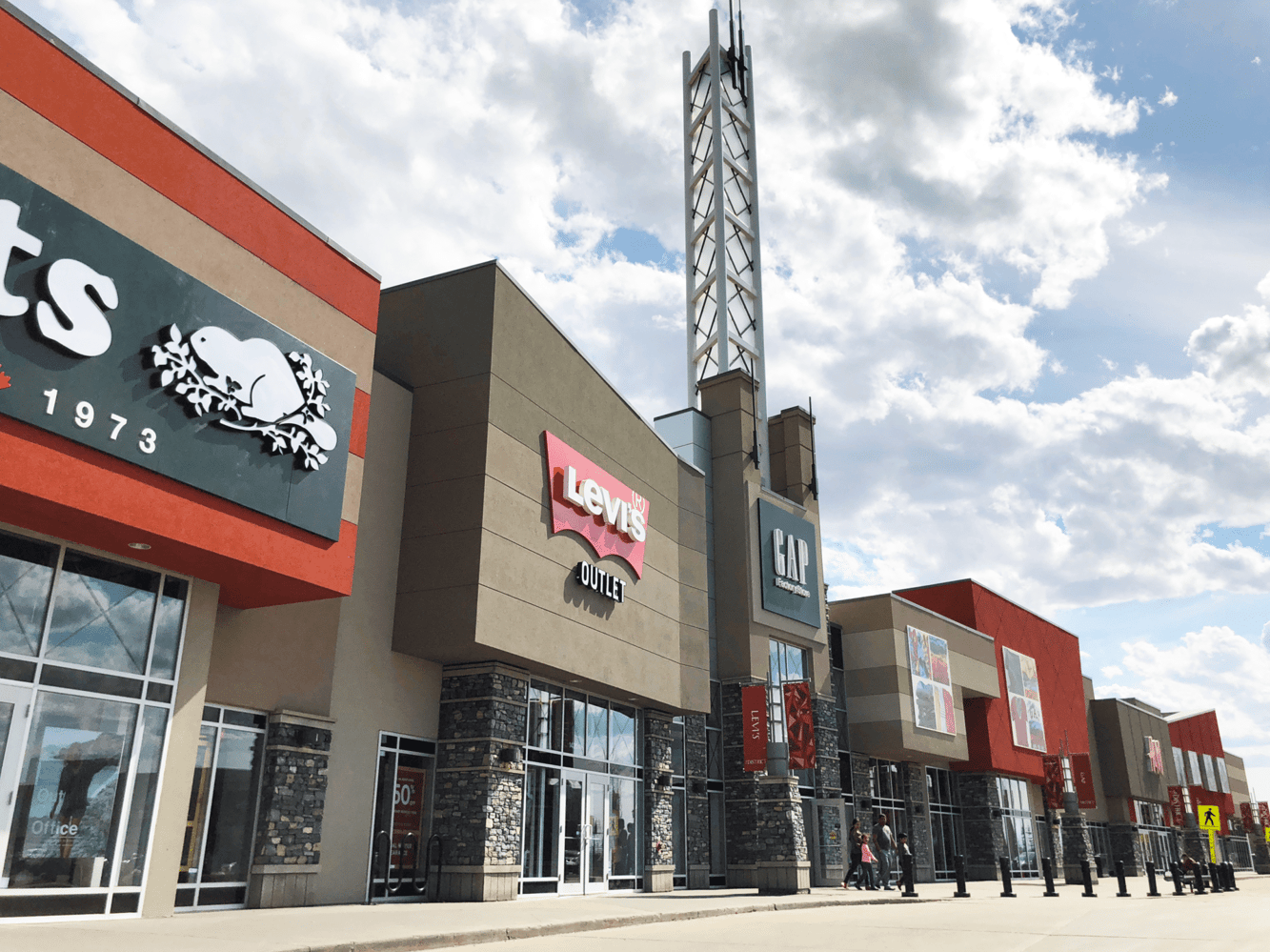 Pictured: South Edmonton Common
With more than 2.3 million square feet of dining, shopping and entertainment space, South Edmonton Common is one of the largest open-air retail developments in North America.
Since its inception, South Edmonton Common has set the standard for power center developments across North America and a number of retailers have selected the location to showcase their first Edmonton store including The Rec Room, Nordstrom Rack, Saks Off 5th and more as well as boasting Canada's largest Canadian Tire location.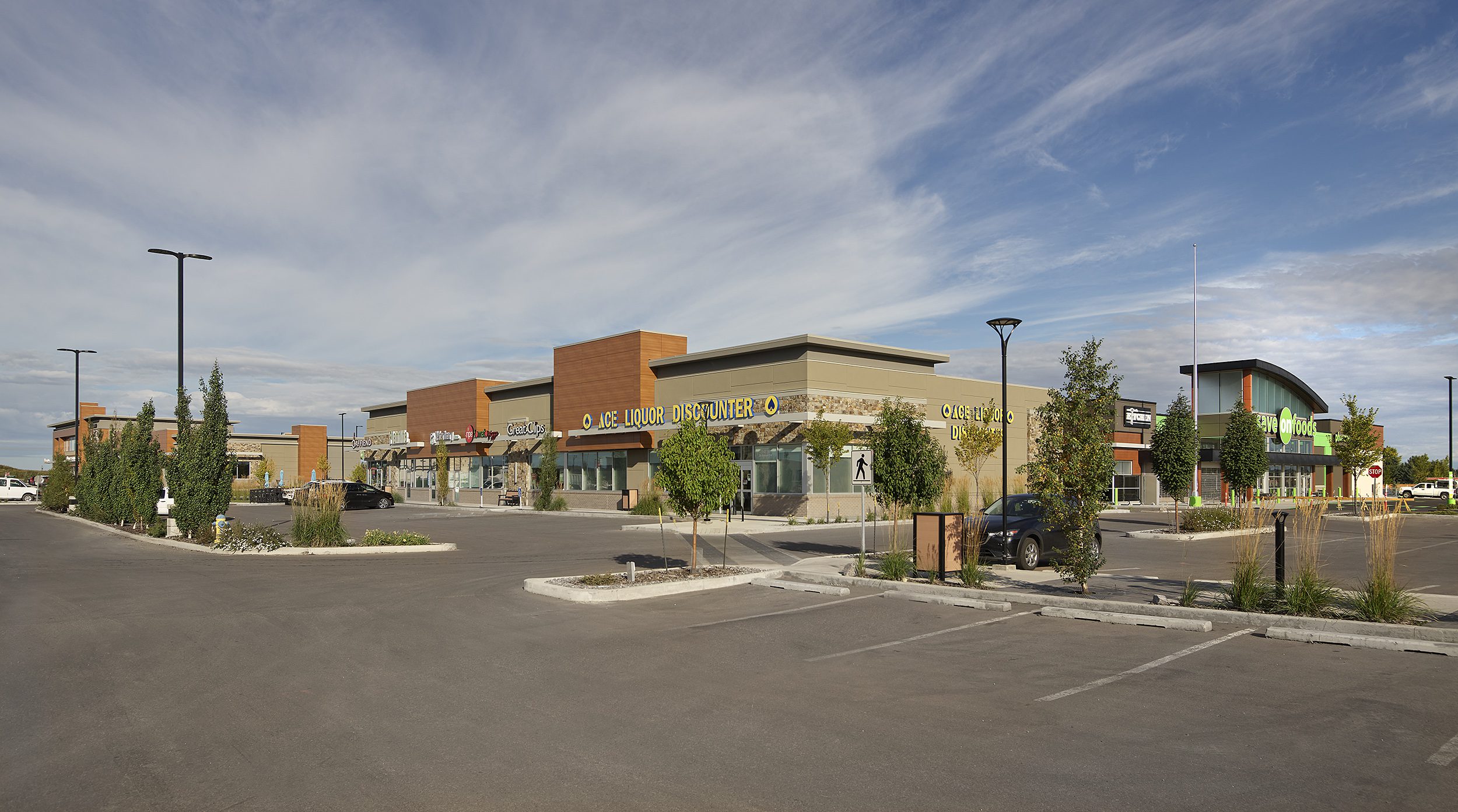 Pictured: The Shoppes of Jagare Ridge
Located less than a 5 minute drive from the community, The Shoppes of Jagare Ridge service the growing Heritage Valley with superb commercial tenants including Co-op Food Store, Pet Valu, Tim Hortons, Dollarama, Save-On-Foods, Champs Boxing Studio and more.
Click here to view the Jagare Ridge Amenity Map.
---
2. Parks, Walking Trails, & Outdoor Recreation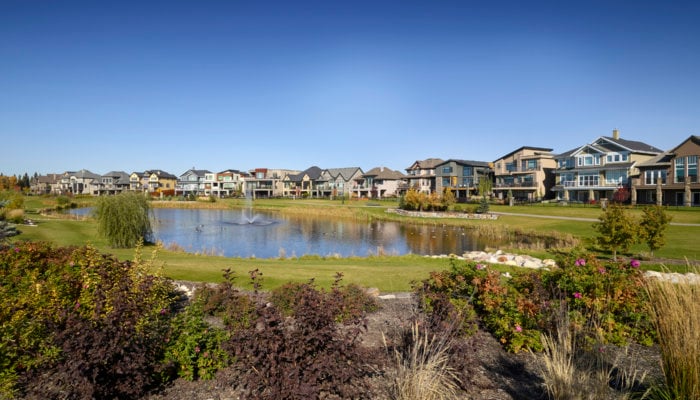 Pictured: Jagare Ridge features an extensive multi-use trail system throughout
Jagare Ridge boasts stunning natural surroundings that capture the hearts of its residents. Surrounded by lush green spaces, rolling hills, and the peaceful Whitemud Creek Ravine, the neighborhood offers an idyllic escape from the hustle and bustle of city life.
Nature enthusiasts can indulge in a variety of leisurely walks, hikes, and bike rides along the extensive multi-use trail system complete with outdoor exercise stations, connecting them with the beauty of Edmonton's ravines and parks. Click here to view the Jagare Ridge Jogging and Walking Trails Map.
In every season, the scenic beauty of Jagare Ridge becomes an essential part of daily life, allowing residents to reconnect with nature and lead a healthy, active lifestyle.
---
3. Top-Rated Nearby Schools
Despite its serene surroundings, Jagare Ridge offers excellent connectivity to the rest of the city including both the Catholic and Public School systems.
Your children and family will be located just a short drive away from the following elementary, junior high, and high schools:
---
4. Strong Sense of Community
The residents of Jagare Ridge cherish their strong sense of community. Whether you're a newcomer or a long-time resident, you'll find a warm and friendly atmosphere that fosters connections and lasting friendships.
Community events hosted by the Jagare Ridge Homeowners Association (JRHOA) including festivals, social gatherings, and sporting activities are commonplace—bringing neighbors together and creating a sense of belonging. The low density also means the streets are quiet and safe in the evenings.
Click here to view Jagare Ridge Overall Community Map.
The community's tight-knit nature ensures that everyone feels welcome, making Jagare Ridge more than just a place to live—it's a place to call home.
---
5. Product & Architectural Variety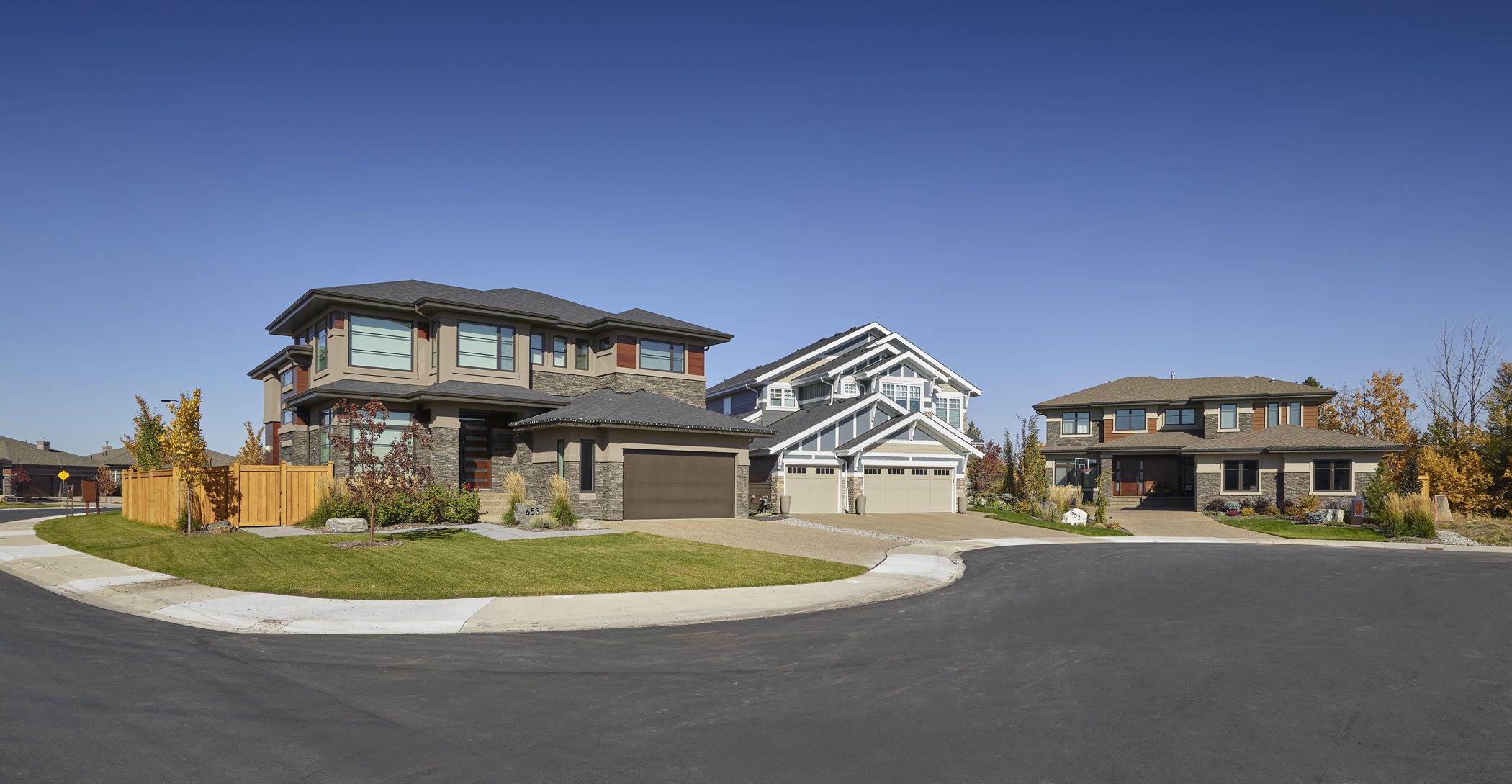 Pictured: Variety of home types and architectural styles in Jagare Ridge
From a variety of architectural styles (Craftsman, French Country, Modern Contemporary, Tudor, Prairie, Georgian, and Contemporary International) and product types (townhomes, duplexes, single family semi-estate, and single family estate homes), Jagare Ridge is filled with beautiful streetscapes and unique homes with statement-making exteriors, select finishes, and sleek designs that set this neighbourhood apart from most in Edmonton.
Click here to view the Architectural Styles of Jagare Ridge.
The community also maintains a strong commitment to elevated living standards—with clean streets, beautifully manicured landscaping, and stunning modern architecture that that seamlessly blends in with the surrounding natural beauty.
Jagare Ridge is also home to a brand new collection of homes designed for those who never compromise called The 17th at Jagare.
Running adjacent to the 17th hole on Jagare Ridge Golf Course, The 17th at Jagare features townhomes and smaller yards with upscale features and amenities for individuals of any age looking for a change of pace.
With exceptional views, golf course-backing amenity lots, and unrivaled architecture, your dream home at The 17th is Jagare is attainable.
---
6. Golfer's Paradise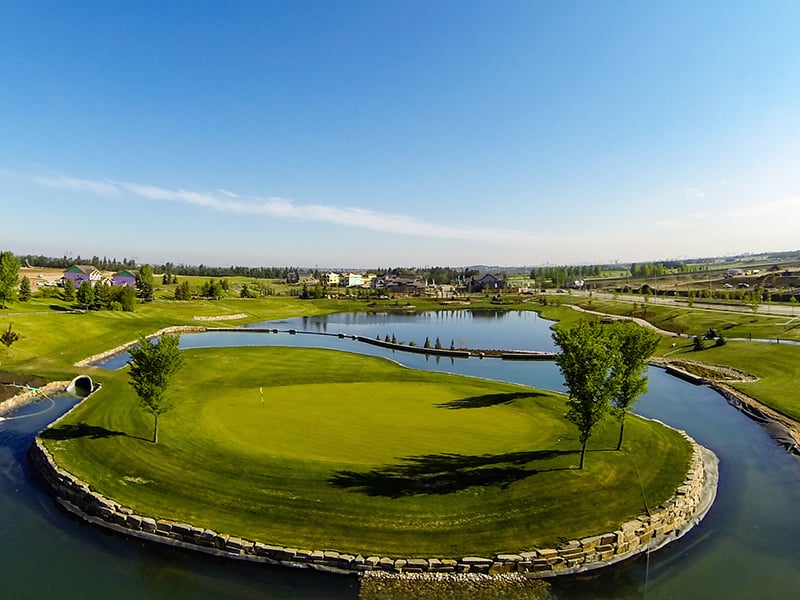 Pictured: Jagare Ridge Golf Course
For golf enthusiasts, Jagare Ridge is a golfer's paradise. The centerpiece of this community is the Jagare Ridge Golf Course, an 18-hole championship course designed to challenge and inspire golfers of all skill levels.
With breathtaking views and meticulously manicured fairways, the golf course adds a touch of elegance to the neighborhood. Whether you're an avid golfer or just enjoy the tranquil atmosphere it offers, living amidst this prestigious golf community is a unique experience that few other neighborhoods can match.
---
7. Convenient Location and Accessibility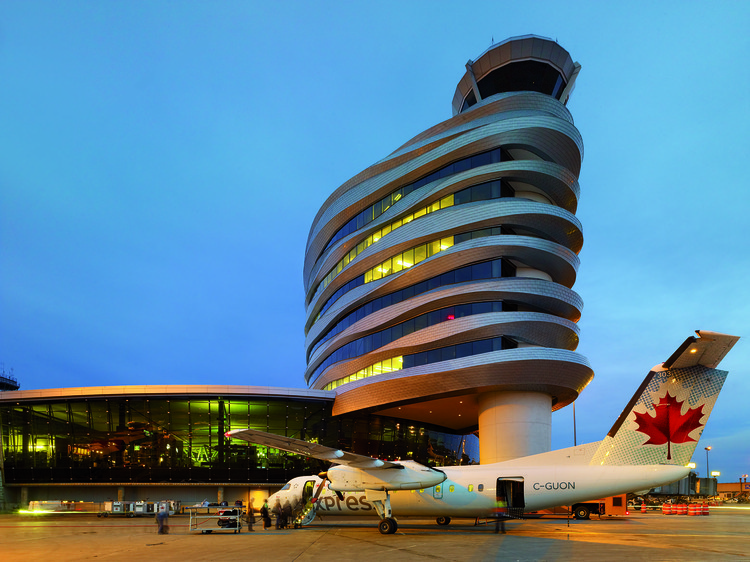 Pictured: Edmonton International Airport
Despite its serene surroundings, Jagare Ridge offers excellent connectivity to the rest of the city. Major roadways like Anthony Henday Drive and Whitemud Drive are easily accessible—facilitating a smooth commute to anywhere in the city.
Additionally, the Edmonton International Airport is a just a short 15-minute drive— making air travel convenient for frequent flyers.
Whether it's a day at work, a trip to the city, or a weekend getaway, living in Jagare Ridge allows you to strike the perfect balance between peaceful living and urban accessibility.
---
Let's Find Your Dream Home in Jagare Ridge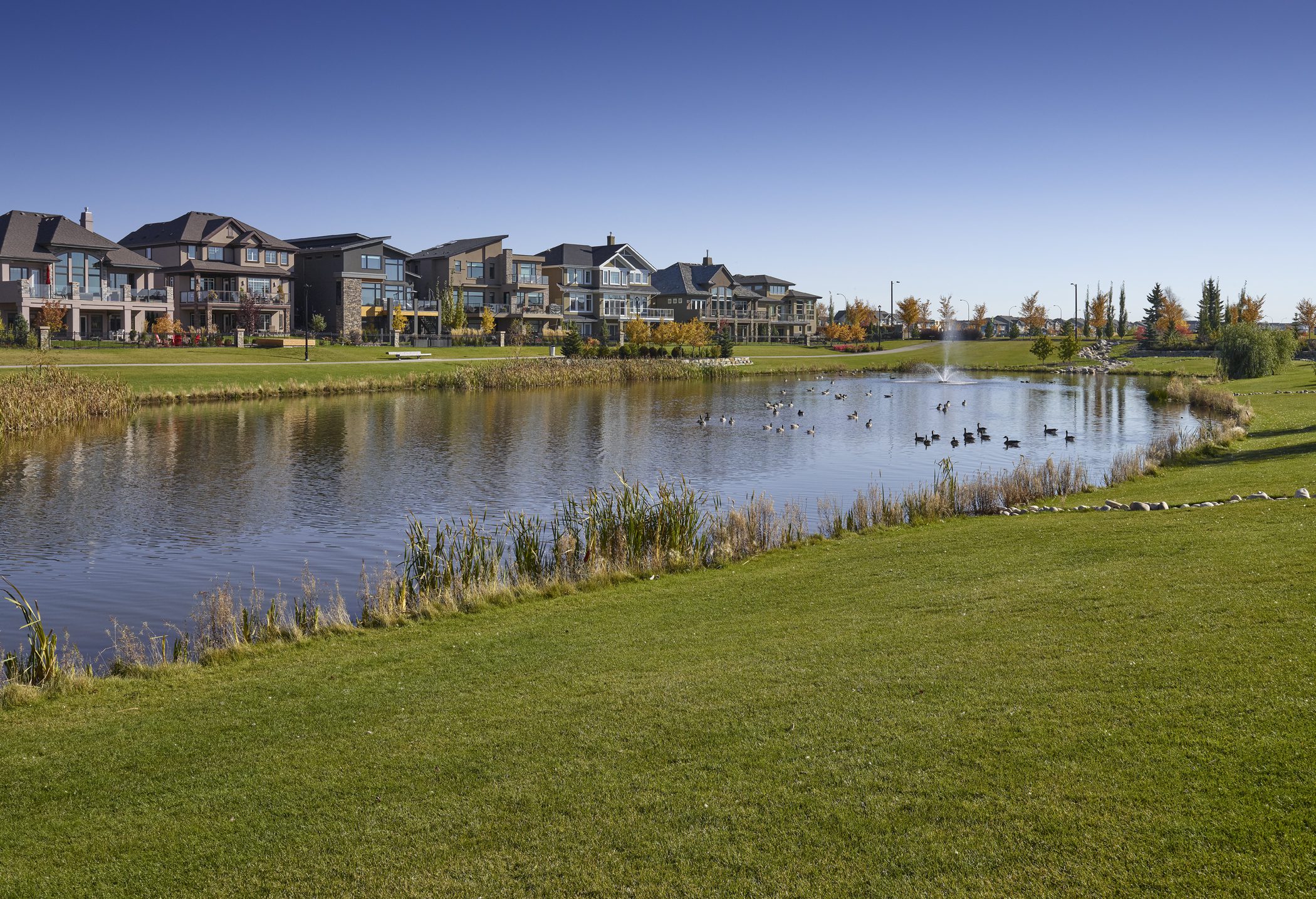 Pictured: The community of Jagare Ridge
Jagare Ridge is a hidden gem in Southwest Edmonton that offers a unique lifestyle characterized by natural beauty, upscale living, and a welcoming community.
With its breathtaking surroundings, modern conveniences, and quick access to an array of amenities, Jagare Ridge undoubtedly ranks among the top choices of communities for anyone looking to find their dream home in Edmonton.
Interested in what lots we have available in Jagare Ridge? Click below to download our Lot Map.
If you're interested in learning more about Jagare Ridge including our available quick possessions or lot availability and pricing, you can call or text our Sales Manager Chris Chiu at 780-862-9012 or email inquiries@kanvihomes.com.