Every year our clients at Kanvi get to design the home of their dreams. Whether it's adding a fascinating fireplace or an extraordinary ensuite, memorable details can be seen at every corner. One of the most enjoyable aspects of what we do is the understanding of the inspiration at the start of every journey. As the story unfolds, we see these ideas evolve and transform. These custom design features are just a snapshot of the incredible concepts that have filled each and every one of our homes.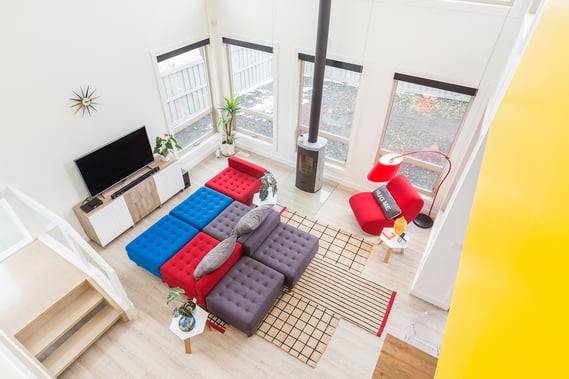 For some families, a new home can signify the beginning of a new lifestyle, a new way of thinking and a new way of kindling our relationships with each other. Combining primary colors with soft tones can provide a clean palete for memorable moments. The soft curves of a simple, wood-burning convection stove can replace a traditional fireplace and be a timeless, central point amongst open space. With plenty open to below, this living room feels as though the ceilings are soaring above.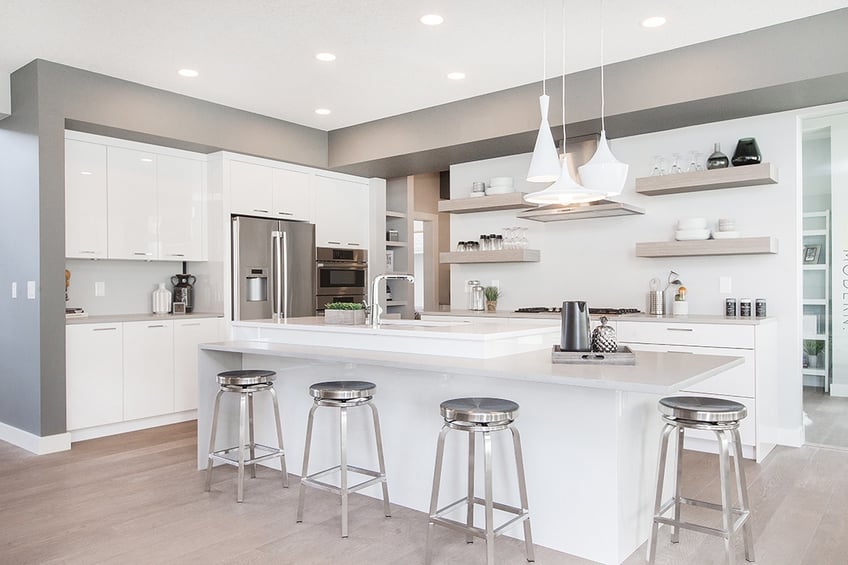 For many of us, we see our kitchen as a place to nurture and experiment. It's no wonder why our spacious kitchens can be seen as the perfect backdrop for our culinary inspirations. Impressive islands can be created with different levels for the whole family to enjoy. Custom cabinetry allows for an impeccable organization of tools. The unique lighting is a perfect blend of style and sophistication.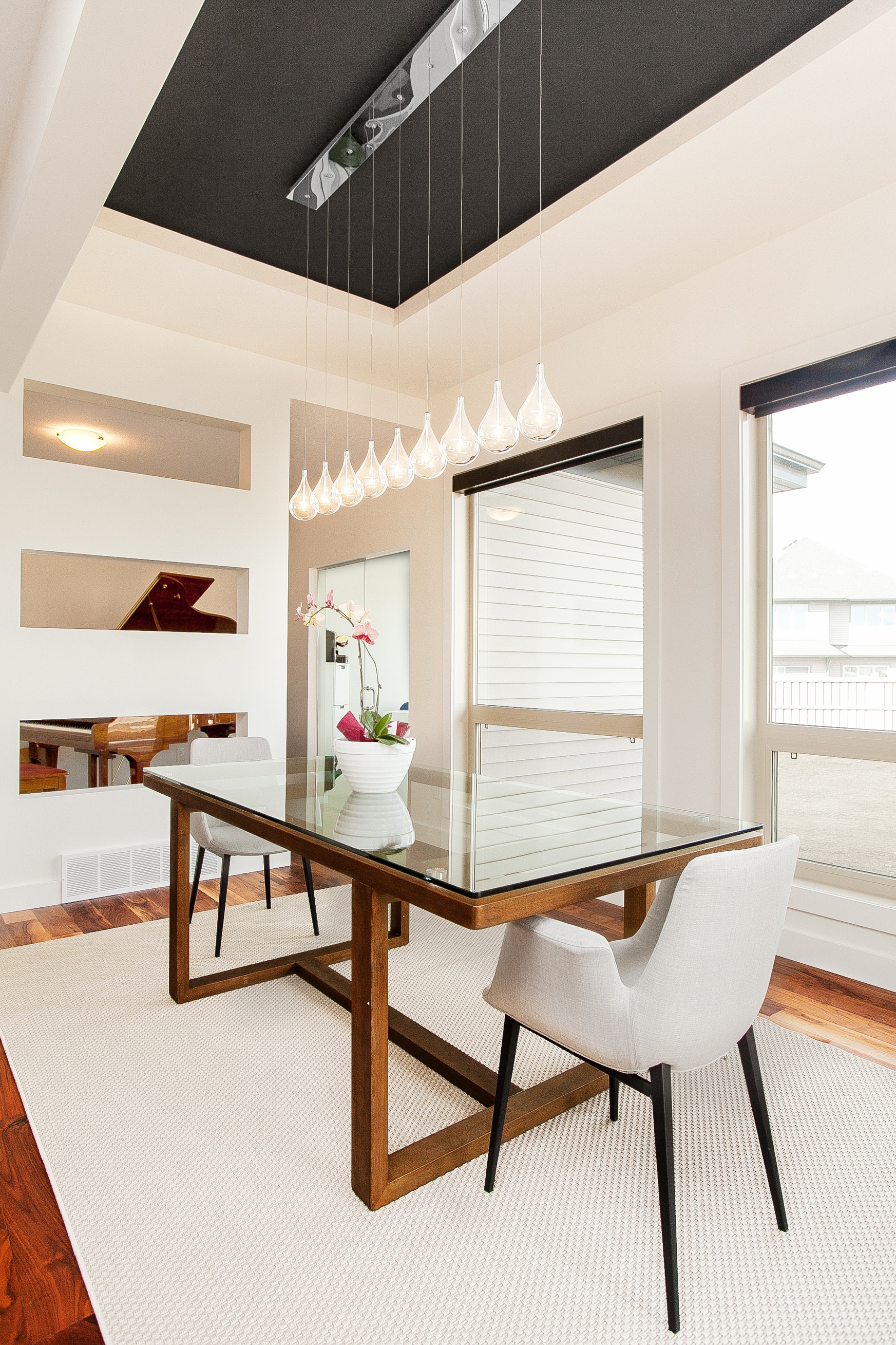 We love creating ways to truly share your passion. Incorporating custom floating walls adds a dynamic element for talented melodies to delight across the dining room. Tasteful pendant lighting provides an elegant touch below a custom, vaulted ceiling.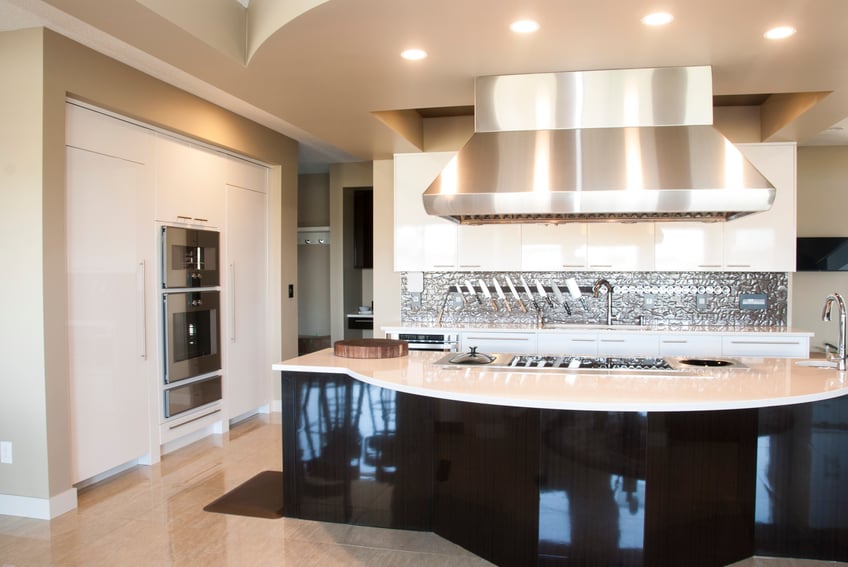 Time to bring out your inner Chef! With a Dim Sum steamer and an extraordinary knife bar, influences from Asia can be seen from across the room. Beautiful cabinet overlays hide the fridge and freezer to make this kitchen appear seamless and polished. This grand island is shaped to entertain and impress.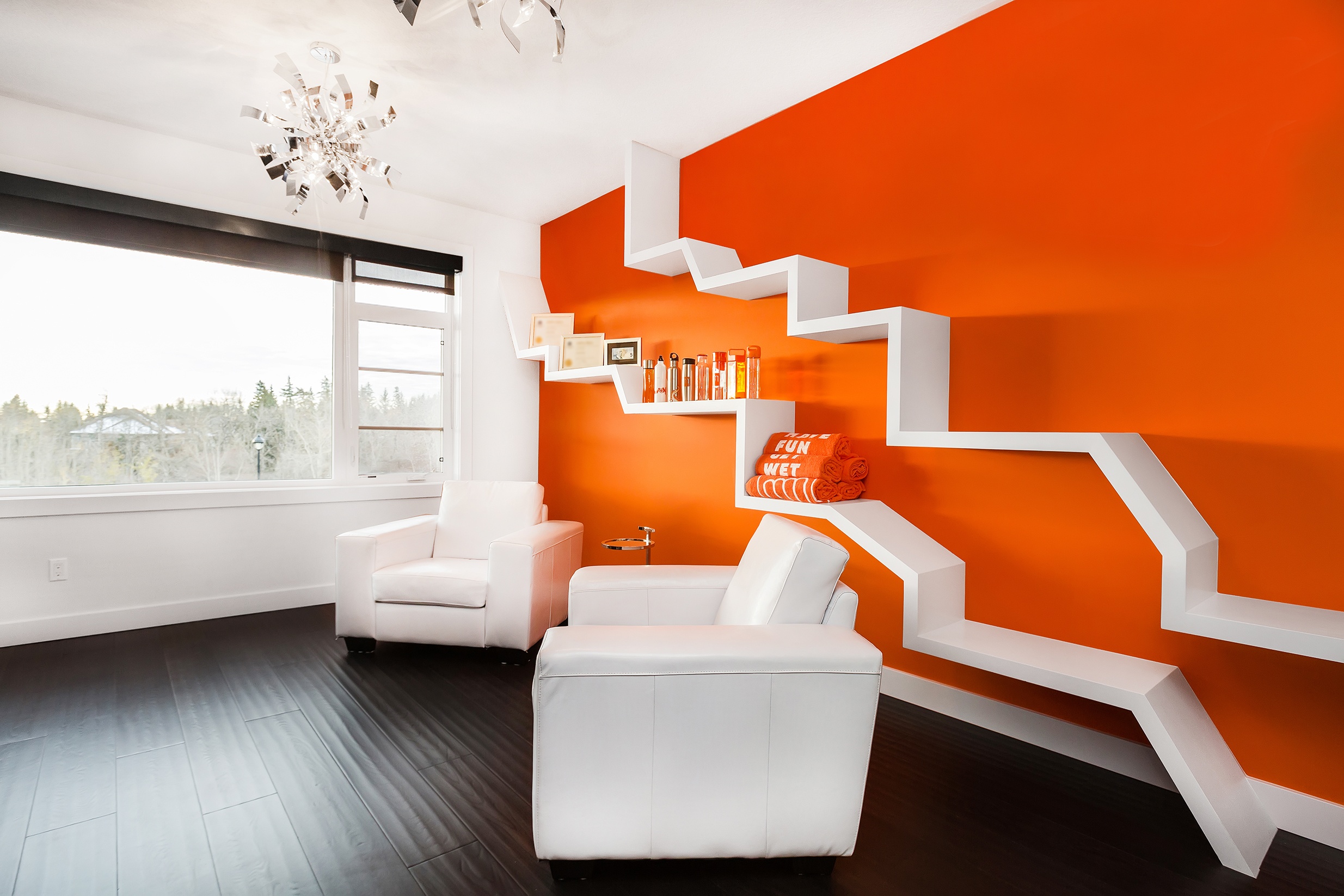 It's amazing how our office spaces can evolve as we do. This custom white shelving looks spectacular against the orange tones and can make us feel energized or excited for the day ahead. When we look at this room we see an abundance of positivity and it's impressively captured.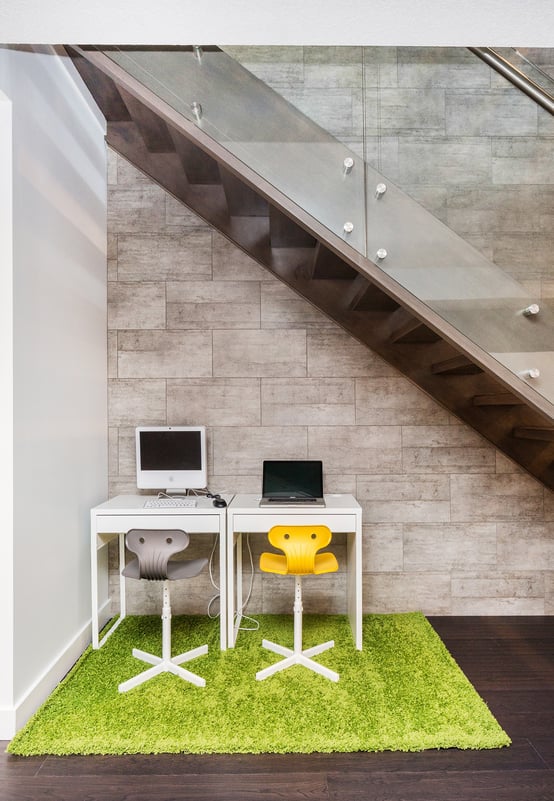 Inspiration in small spaces. These great study stations under an open staircase offer utility and are quite the sight! Custom staircases gleam with glass panels to give it a modern edge. The chrome finishes create beautiful accents and compliment the tiled feature wall. Pops of green and yellow create a unique display of character and can warm up cooler tones in the background.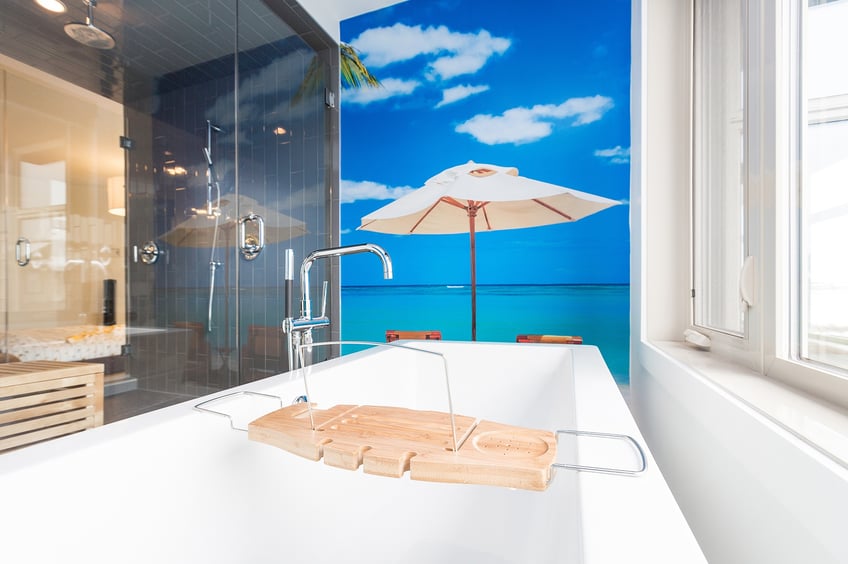 Was this article helpful?