When your building a new custom home in Edmonton, there's some parts that need to be thought of with a list of priorities. Every client will have a budget that they've set for their comfort and how the home is built, where some upgrades are added and other areas minimised will make a big difference. Knowing what's important to you before engaging with Kanvi or any other home builders will help you navigate all the pricing, options and ideas that you'll explore.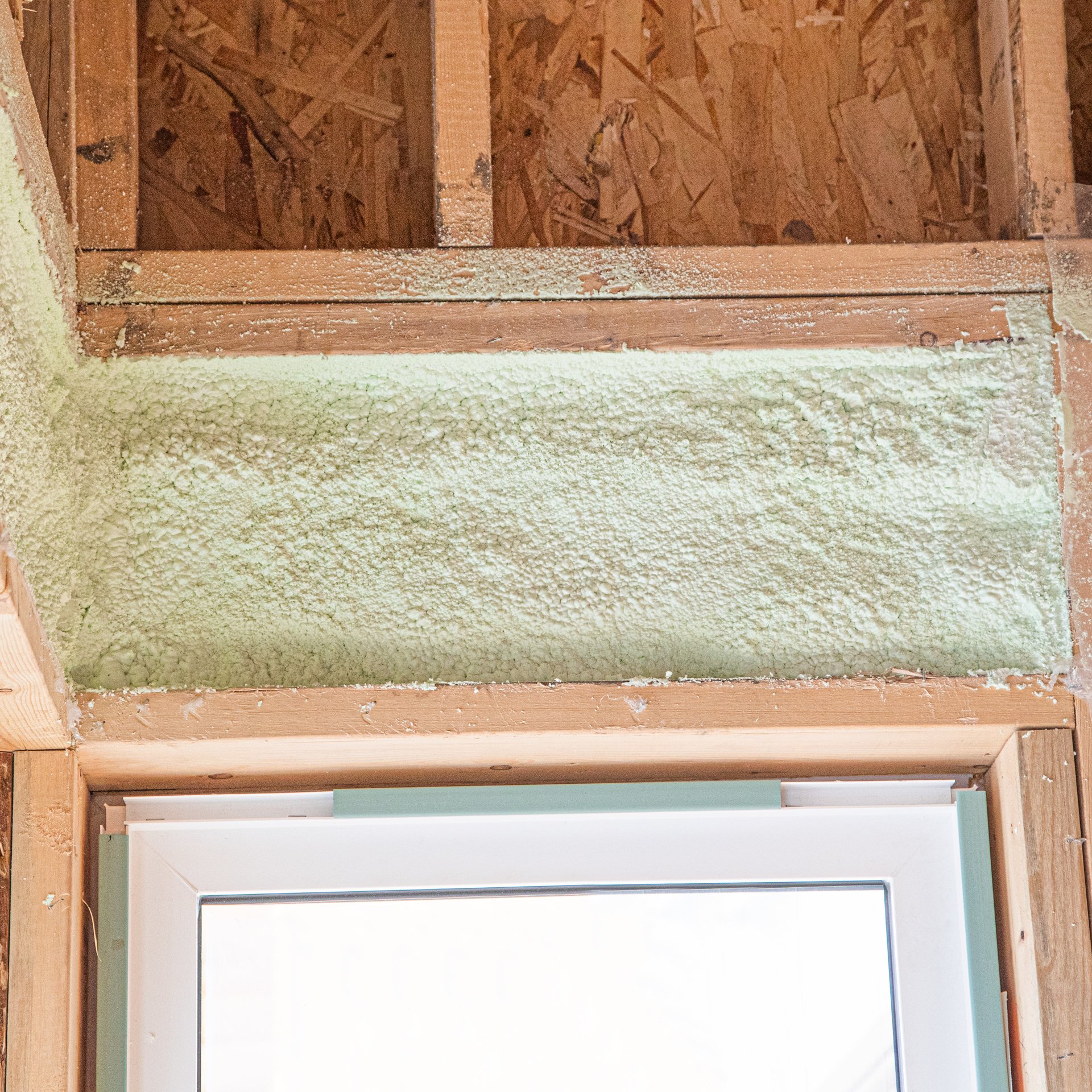 Understanding the parts you might not ever see, but will certainly appreciate.
Each home builder will have their standard inclusions that detail everything that's included with choosing them. Focusing on the interior design items is a big part, but how your home is built is just as important. There's lots of items that you'll never really see, but they do contribute to the overall experience of living in a home. For example, we focus on having a tightly sealed building envelope that - when tested - scores less than one air exchange per hour. For the end client, this nets in much lower utility bill, spaces where the variance in temperature is less and more comfort.
What kind of exteriors do you like?
The exterior of you home can make a massive difference in the curb appeal, the approach, the tone you're setting and the overall cost of the home. In new subdivisions, the architecture is mandated to specific materials and colours. With the mandated exteriors the costs between areas will swing quite a bit, usually from $7500 to well over $100,000. If you're dedicated to maintain your budget, the question becomes how much of that budget do you want to allocate to the exterior. If there's high value for you here, then maybe more. If you'd rather put the money into a kitchen or ensuite; that could be a consideration.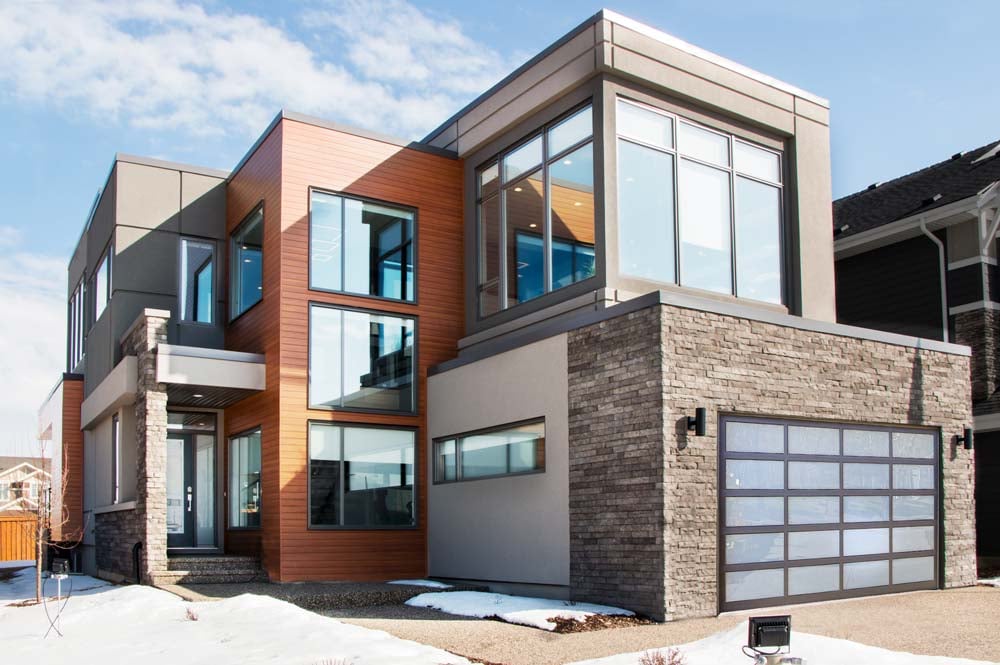 Architecturally this home is stunning, but do you see value in doing something similar, or would another amazing feature be more beneficial to you?
Interior spaces, which do you use the most?
Our homes generally have space for the whole family, but what spaces do you spend the most time in? What spaces could change to make life better or easier?
Often we see large focuses on the kitchen, ensuite and the bedrooms. The kitchen is always the centre of the home, and the design (both aesthetically and functionally) sets a bit of a tone for the rest of the home.
If you're wanting a space to recharge and relax, focusing some more attention on the ensuite, or a lounge space in the master might be the way to go.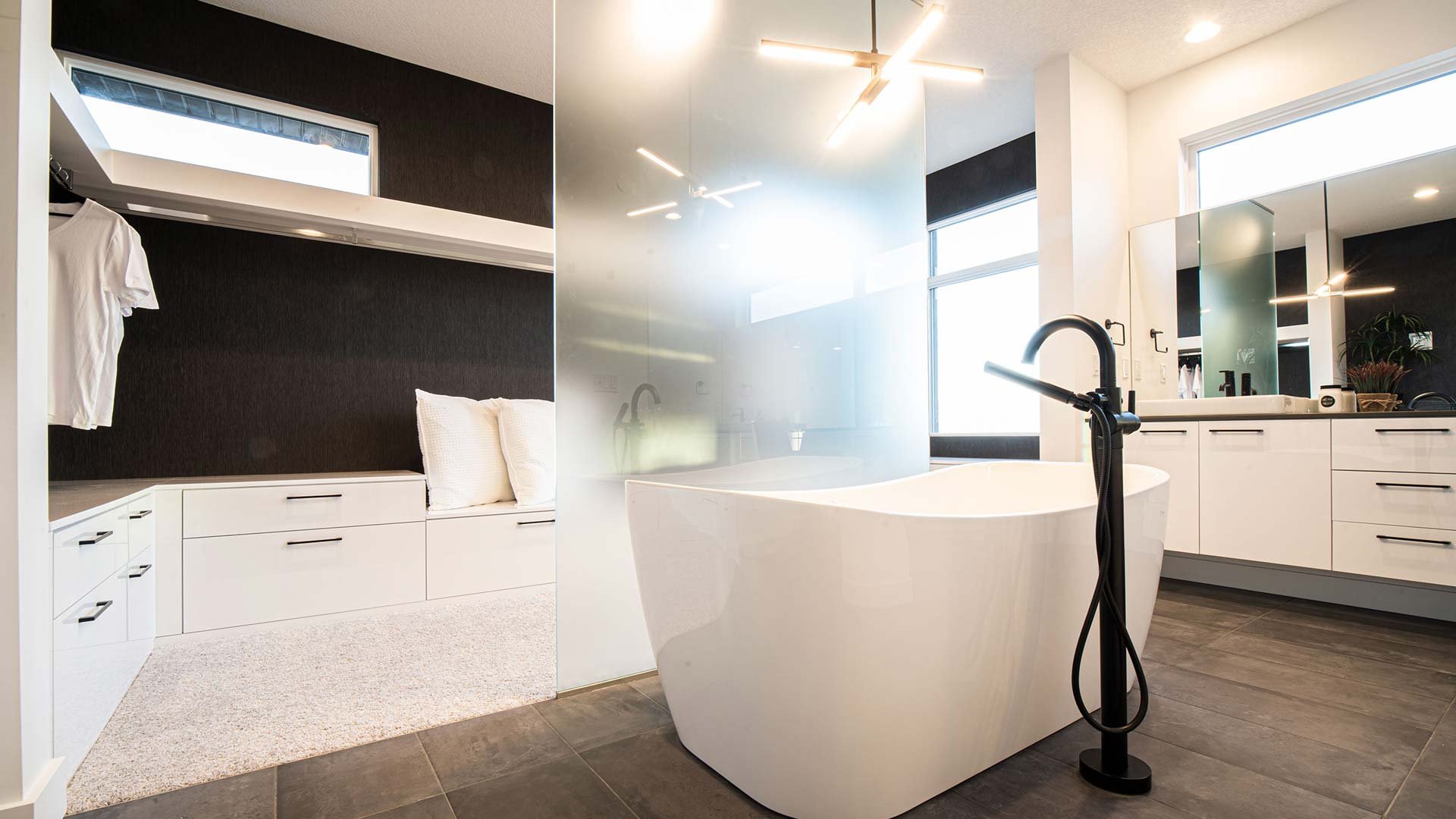 Having a beautiful freestanding tub might be a consideration if you frequently see it being used to relax at the end of a long day.
As you can see, having a good understanding of what's most important to you during this process will help you navigate the complexities. This way, you're focused on getting what you want, and paying attention to what matters most.
Want some help? Download the wish list template to prioritise exactly what's most desired for your new home.