When deciding how and with whom to build your ideal new home, there are myriad choices to make in terms of style, size, capacity, finishes, among so many others. But when building a custom home, there is one additional decision to be made, and that is whether to use a design-builder or general contractor.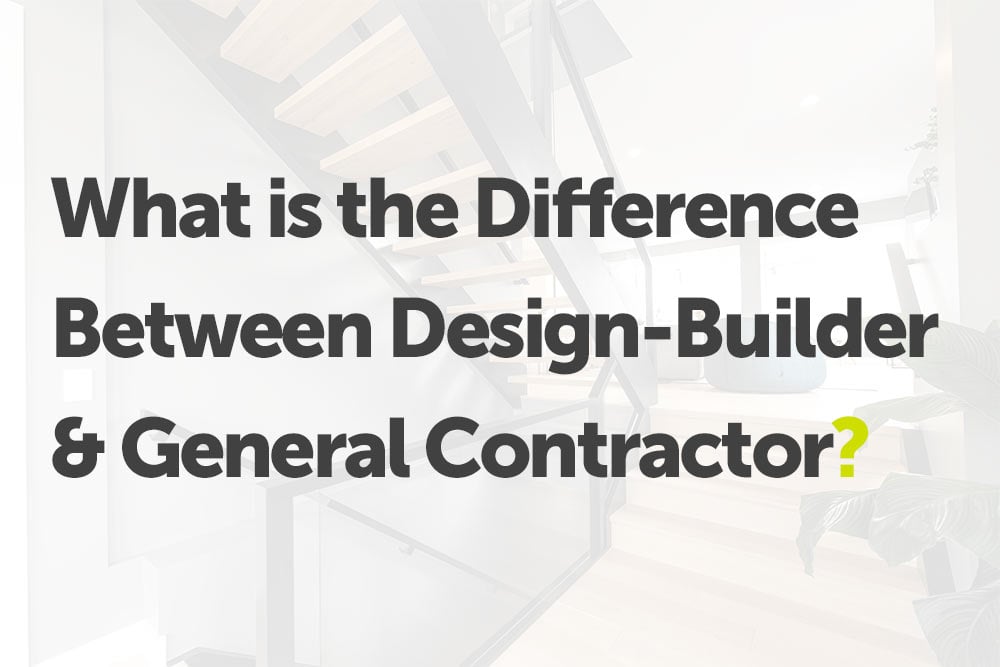 What Is the Difference Between Design-Builder and General Contractor?
Many home buyers are more familiar with the traditional general contractor (GC) process, wherein a GC is hired to manage the entire project. However, in this instance the GC subcontracts to other third-parties the components of the build. This means there are many different hands working on the project, all working for individual companies with potentially different qualities, principles, and methods. There is less consistency in the trades used from project-to-project. Although one GC is managing the work of those companies and individuals, he is less in control of how they work and the quality they produce.
A Design-Builder brings everything under one roof. All parties involved in the design and planning of your home work within the builder company, and construction is orchestrated using highly skilled trades companies. These trades have been vetted over several years to ensure consistency, top quality service, and a loyalty to the principles of the builder. As a result, they are trusted vendors in the construction of your home due to their established, long-term relationships with the builder. This method offers a consistent experience throughout your build, saving in both time and money on the production of your home, and provides a sense of comfort knowing all those involved are working under the same principles and quality assurance.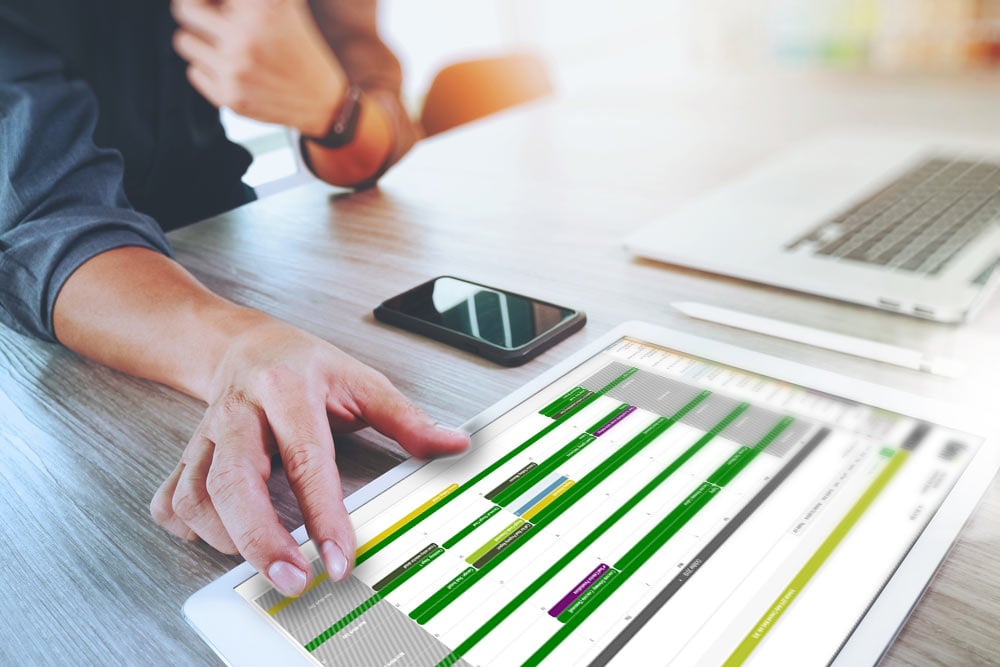 Communication is Everything
The design-builder is similar to an orchestra conductor. There are many moving parts in the construction of your home that happen simultaneously and in strict sequence. As such, a design-builder will be intimately familiar with every stage of design and construction, and is able to efficiently choreograph each step with precision.
Kanvi Homes employs a highly skilled design team who work diligently with you as our homeowners to craft not only a home design that suits your unique needs, but also produces extensively detailed construction plans. Typically, a full set of drawings contains about ten pages for production builders and general contractors; however, Kanvi Homes' plans are often over 30 pages. The purpose of this is to ensure there are no errors of judgment or missed information when supplied to our internal construction team.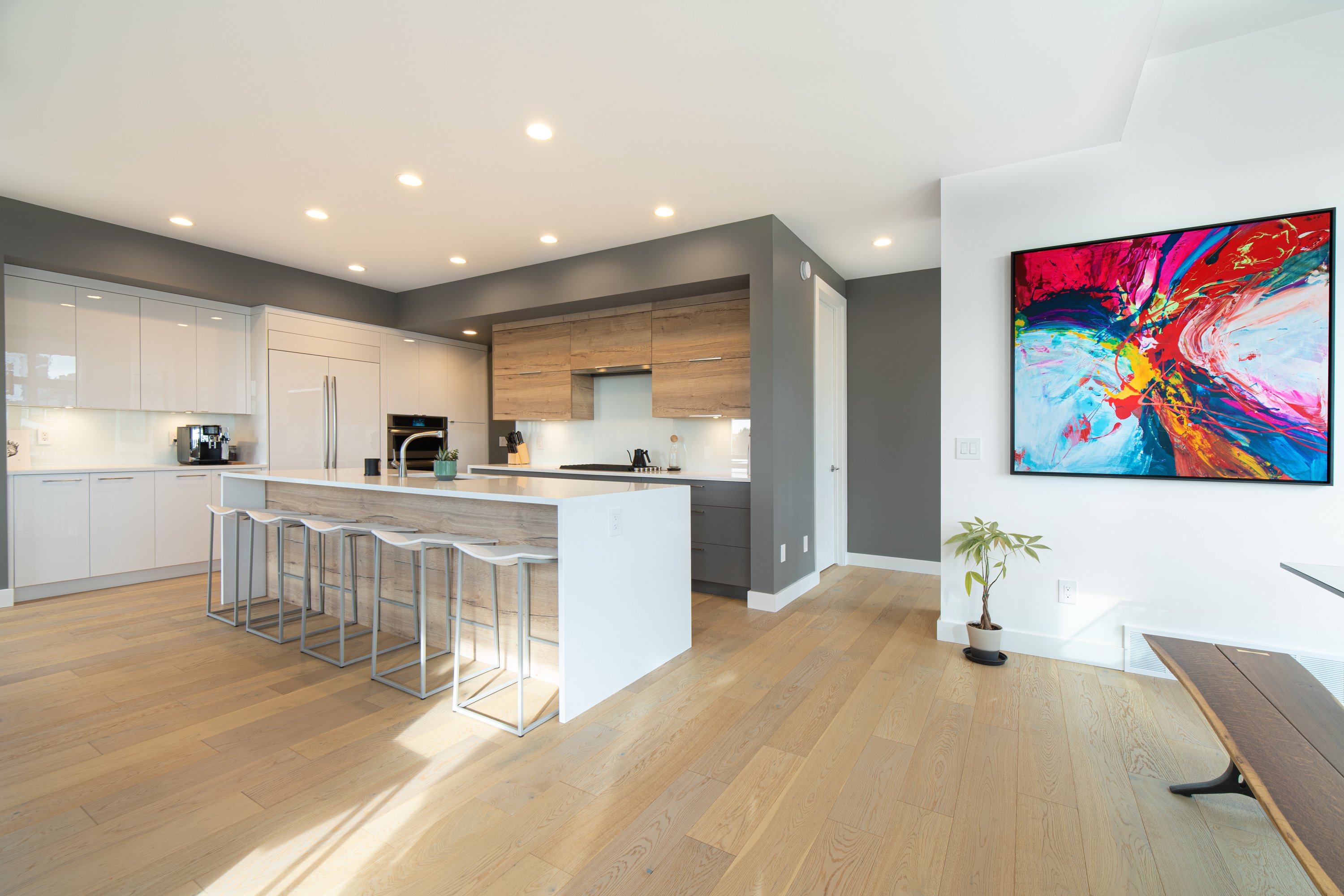 Speaking of Home Design
Not only will our design team create your ideal home, but they work closely with the construction team to ensure everything you want in your home is buildable. We understand the frustration of taking plans to construction and finding halfway through a build that your dream kitchen or walk-in closet creates a compromise in structural integrity. We work hard to ensure that everything we've designed in your home is buildable before we begin construction. Communication between our design and construction teams is unmatched in the industry.
It is also due to this process that we are more equipped to price your home and include less allowances at the purchase agreement stage. All of our pricing is completed by our internal estimators, highly skilled at determining exact pricing on all elements of your home based on cost history and negotiation with suppliers. A general contractor, not having a full team of dedicated professionals, would struggle to provide accurate pricing overall as there is far more room for movement in his process, and no real compliance to adhere to the original quote.
Benefits of Working with Kanvi as a Design-Builder
Kanvi Homes strongly believes in communication with its homeowners, and keeping them informed throughout the build process. As such, each homeowner receives a private online portal via our website where you have access to the software used to construct your home. This full transparency keeps homeowners up to date on current status, including daily logs and photographs of your new home. This is a unique feature to Kanvi Homes, and no other builder offers the same level of transparency.
A general contractor may offer you updates, but they won't be as organized or timely. Quite often, homeowners are initiating the follow up with a GC for updates and scheduling viewings.
At Kanvi Homes, we take homeowner walk-throughs as an opportunity to ensure your home is coming along as you expect. We offer five standard walk-throughs (two to three more than production or general contracted homes). These walk-throughs are completed at various stages to give you an in-person visual review and education of your new home. Walk-throughs are scheduled at the following stages:
Post-framing: We review the bones of your home to ensure the entire floor plan is as you expected.
Pre-drywall: We take an in-depth look at your roughed-in utilities to ensure that everything is where it should be, and that no ductwork or piping will interfere with ceiling heights or design elements. This is also the time to ensure all electrical and technical outlets have been placed properly.
Post-cabinets: Your home is starting to come together at this stage, and it is a great time to review cabinet placements, styles, and any special features have been installed properly.
Pre-possession: We offer a full orientation of your home, its functions, and maintenance outline. This is the last opportunity to review your home before your possession date.
Possession: Before we hand you the keys to your new home, we do one final walk-through to ensure everything is in place, accurate to plans, and to your satisfaction.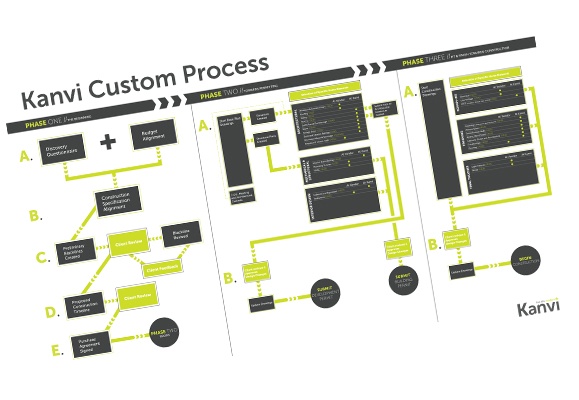 The Design-Builder Process is Customer Focused
While a general contractor offers a similar service in terms of coordinating the construction of a new home, the customer experience is far different from that of a design-builder. A design-builder is customer focused and has worked diligently to refine its process to create an enjoyable, efficient, and quality new home build for its homeowners. Feel free to contact us.