The Trươngs are the family behind Mini Mango, a Vietnamese restaurant in Ellerslie that offers quick and healthy Vietnamese fare with a philosophy centred on gratitude and hospitality. In 2013, as Nghĩa and Nin's family of four began outgrowing their two-bedroom condo, they began the search for a home builder who could design not a lottery dream home, but the Trương family dream home.
Nghĩa and Nin chose Kanvi Homes because he had a specific, modern and minimalist vision in mind. "My background is in design, I actually studied retail design and I dabbled in interior design on the side about 15 years ago, so my tastes have always been very unique. I just wasn't keen on building something that everyone else had. At the same time, I didn't want to build anything that was too ostentatious either, I wanted it to be very minimalist but at the same time very contemporary," he says. Together, Nghĩa and the Kanvi team designed the perfect house for the Trươngs using straight lines and grids with primary colours that pop, complemented by subtle, neutral colours – a house that Nghĩa says matches their personalities.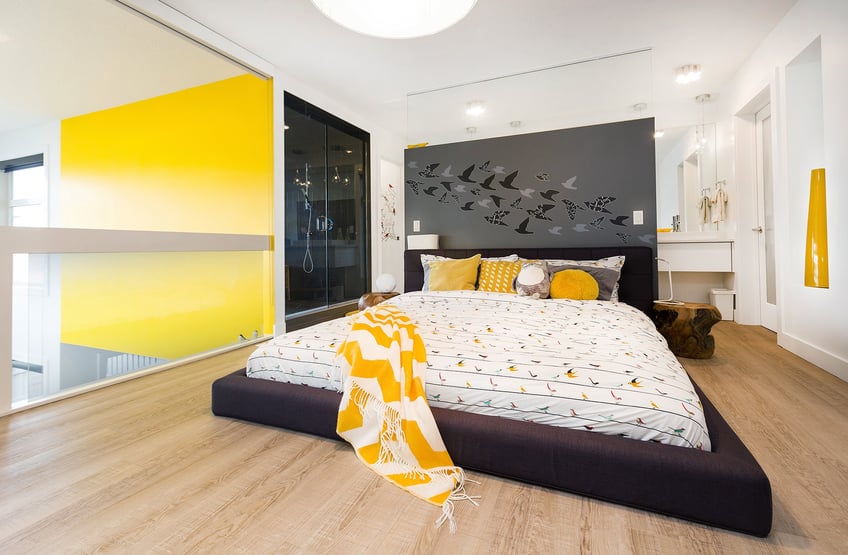 Kanvi's style and portfolio impressed Nghĩa and Nin from the get-go, but what convinced him to build a house with Kanvi, was the people: "The people were the best part," Nghĩa says, "Farhan and Shafin at the top, trickling down to the way they run their business. It was very people-oriented. At times, we felt like we were being too challenging for them and consuming too much of their time, but they were just really sweet. They said, 'No, no, this is the process. We want to do it right, we want you to be happy.' Right through to the construction managers, they were never at any point frustrated with us, they were very accommodating. For example, Bob, the site superintendent, indicated electrical outlets and wiring that we didn't think about that would enhance functionality in the future. Overall the process was wonderful and through it, many of the Kanvi staff even became frequent patrons of Mini Mango. The relationship really goes beyond the house."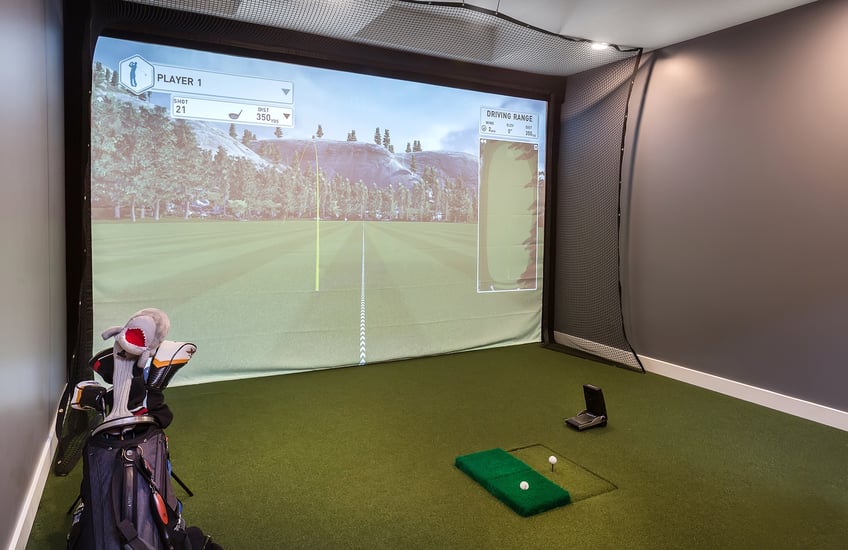 Because the Trươngs are a golfing family, Kanvi facilitated the installation of a golf simulator in the design: "They were totally openminded, they helped facilitate the process with the contractor and it's a very unique room to have. It's a family room of ours, it's the family room as we call it, simply because it doubles as many other rooms: it doubles as a playroom, it doubles as a movie room, so that was the most unique feature they were able to put in." Another bonus for the Trươngs was working with Kanvi's in-house cabinet designer, Nina, who designed under-sink drawers for the bathrooms that made excellent use of the dead space around the sink and piping. At Nghĩa's request, Nina designed a U-shaped drawer that slides in and out, allowing for additional storage without struggling to reach the back of the cupboard.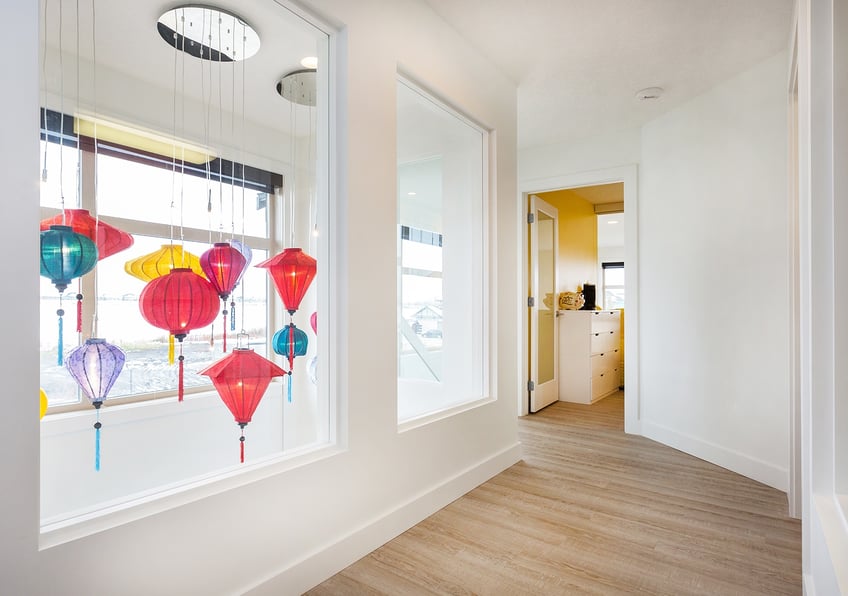 But the truly special touch that Kanvi put on the Trương home was a custom light installation: "I'm Vietnamese and we have these silk lanterns that my uncle creates back home, so we asked if there was any way they could install them for us. We were prepared for the extra cost of it too, but they were just wonderful and said, 'You know what? We'll figure it out. We'll do it, there's no extra charge,' and they did a spectacular array of these lights in our house, which means so much to us."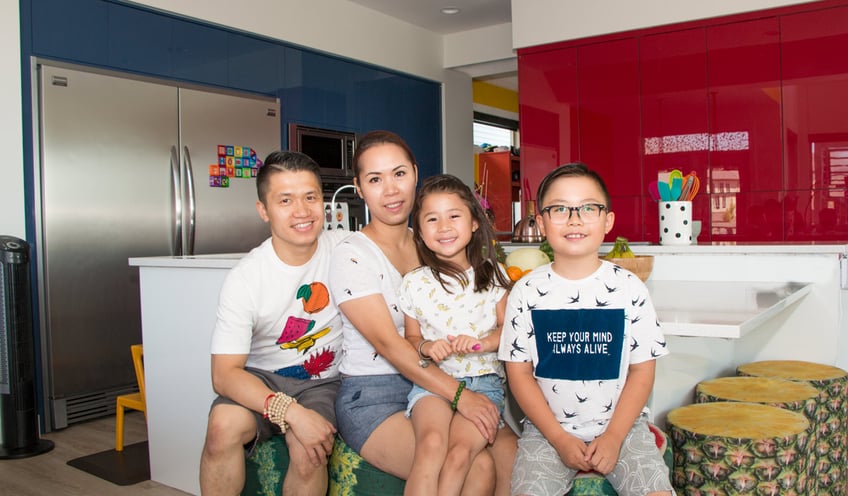 For the Trươngs, the process was wrought with stress due to the difficulty they were having selling their condo, but Nghĩa praises Farhan, Shafin and the Kanvi team for providing endless options to help them along the way and reducing the stress of their situation immensely. By the time they took possession of their Kanvi home, Nghĩa says, "We definitely feel we didn't just build with Kanvi, we built with real-life people who cared about us. They touched our family's heart and we hope we can maintain this relationship for life. They are wonderful people!"