We believe in transparency, so we want to give you access to the same tools our teams use. This way, you'll be able to see what's happening with your home and when.
During the process of building your home, you'll naturally be curious to what's happening. Usually, you'd have to make phone calls, send emails to find out the details. At Kanvi, we've invested in a tool called Buildertrend that creates an online portal with access to the same software that our teams use. This allows you to have one easy to navigate place with everything about your new home.
Check out this video of our Online Portal.
Warranty
Once you've moved into your new home, everything is, well, new! Sometimes you might have an issue that requires us or our trade partners to return to your home. After all, it's a hand made product! Once you've noticed something that requires warranty, log it right away in BuilderTrend. Once the work is completed, you're free to inspect that it's done to your high standards. You've got sole ownership to say if it's been completed to your satisfaction.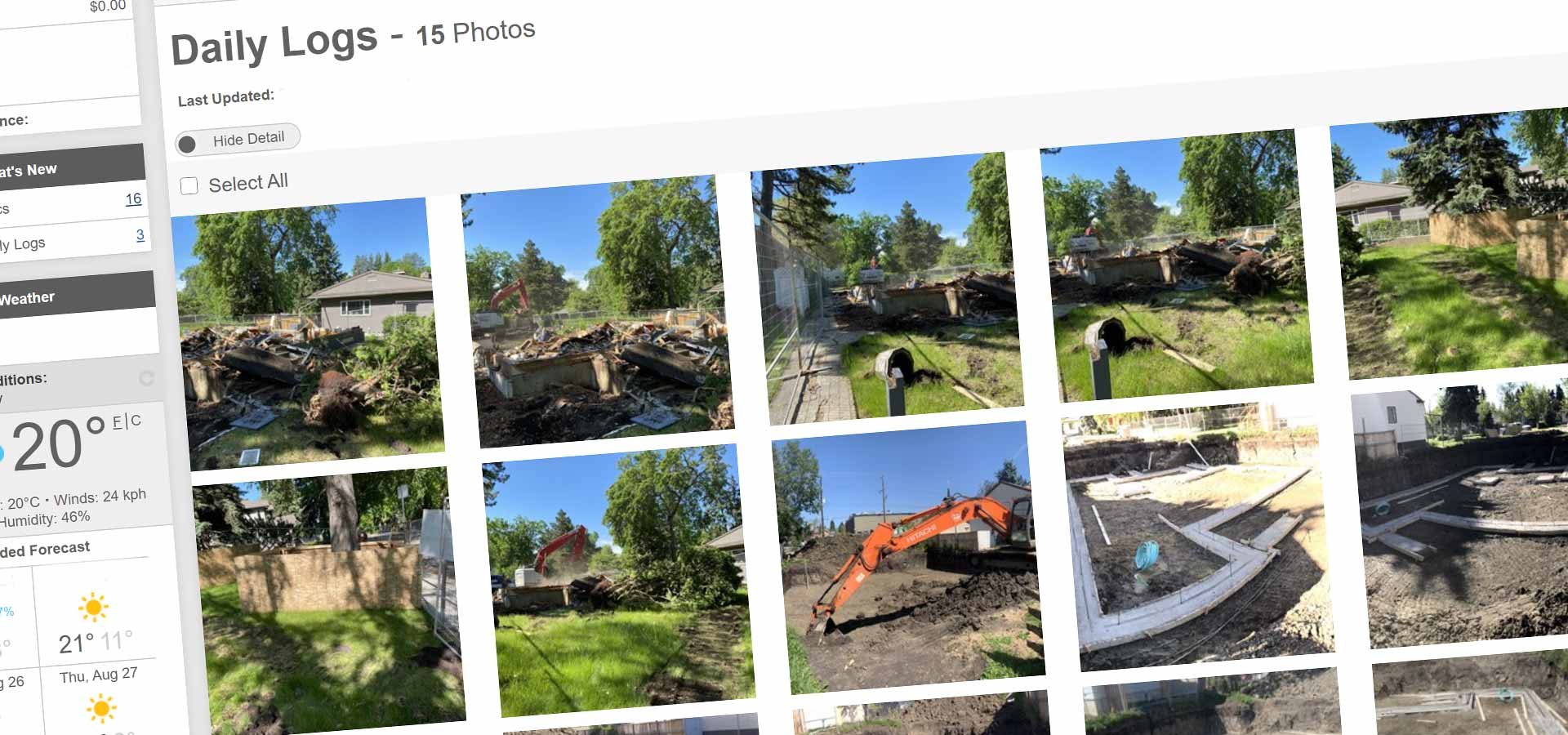 Photos of your home
While we're building your home, our construction team uses Buildertrend to log and progress your home. While they're doing site inspections, they'll take photos attached to their daily logs. Once they're uploaded, you'll get a notification to see what's happened.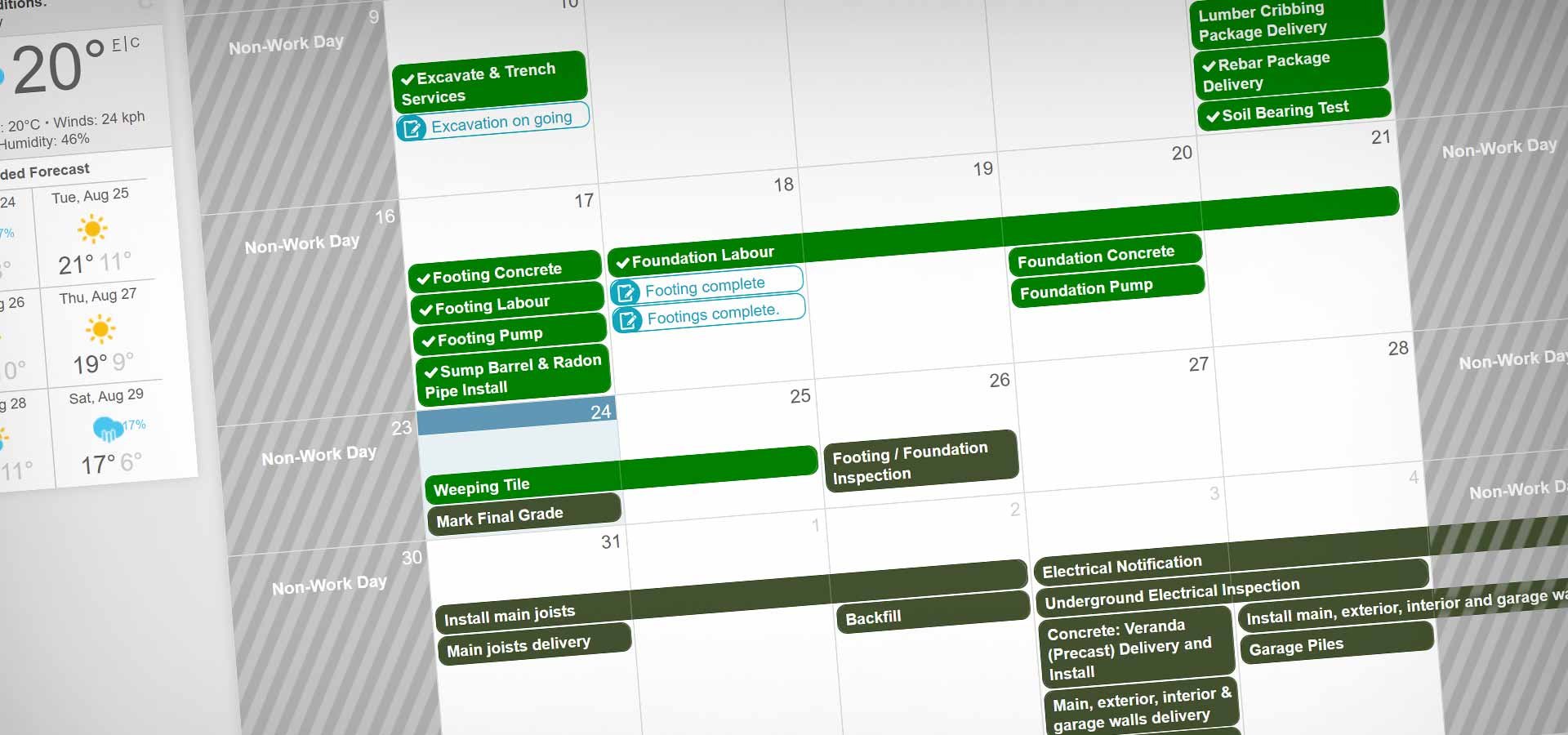 Online Calendar
The calendar is attached to your new home, and shows the standard order of operations. Each part for the next two weeks is scheduled in. Typically, the calendar is correct from a weekly perspective, and some items, especially ones that occur outdoors might change.
Documents
All the documentation, purchase agreement, change orders and more are stored here. They're kept easy to access and review at any time. Also is the home owner guide, and warranty performance documents.
Want to see more? Schedule your time for a full demo and learn more about
our transparent process.