In our ongoing blog series, we'll introduce you to key members of our award-winning team at Kanvi Homes that you'll have the opportunity to interact and engage with throughout your homebuying journey with us.
Today, we're excited to introduce you to our Client Experience Assistant Donna MacPhee!
TELL US A BIT ABOUT YOURSELF.
I have quite an extensive history with Kanvi Homes. I actually started with the company back in 2010. For the next 3 years, I worked in a wide variety of different roles including accounts payable, architectural controls, landscape deposits, quality inspection, and site service.
I also happen to be a previous client, having built 2 different homes with Kanvi—one in Terwillegar and a 2nd home in Windermere. In 2018, I decided to return to Kanvi Homes as a Client Experience Assistant as my part-time retirement job.
WHAT IS YOUR FAVOURITE KANVI MODEL & WHY?
Asking me which Kanvi Home is my favourite is like asking who is your favourite child.
However, if I had to pick one, it would probably be the Genesis 26. While it may stand out for being one of our smaller floorplans, it more than delivers that signature Kanvi attitude including a glass wall that showcases the magnificent open-riser staircase to the 2nd level. It's a plan that makes such a great use of space that appeals to both families and professional couples.
WHAT ARE 3 FUN FACTS ABOUT YOU?
My husband and I have been to Mexico over 20 times. Huatulco and Ixtapa are two of our favourite spots in Mexico.
I am a bit of a budding interior designer. I've helped my friends and family design spaces as a hobby of mine.
I love to hike and explore new trails and neighbourhoods all over the city with my husband.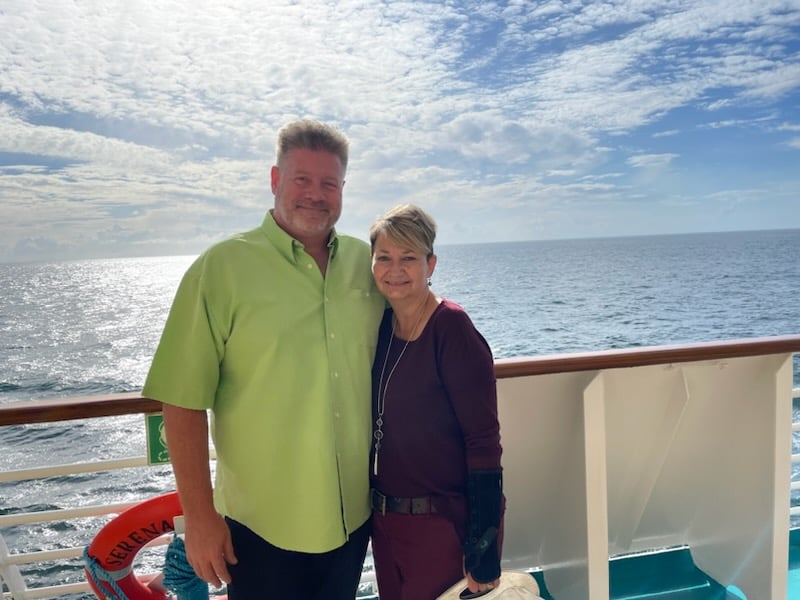 Donna with her husband Mike
HOW MANY YEARS HAVE YOU WORKED IN THE LOCAL HOME INDUSTRY?
Believe it or not I've been working in the home industry for over 20 years including my two stints with Kanvi Homes.
WHAT DO YOU THINK IS THE MOST IMPORTANT FACTOR HOMEBUYERS NEED TO CONSIDER?
Without a doubt, location. If you're not happy with where you live, you will end up moving—no matter how beautiful the home is.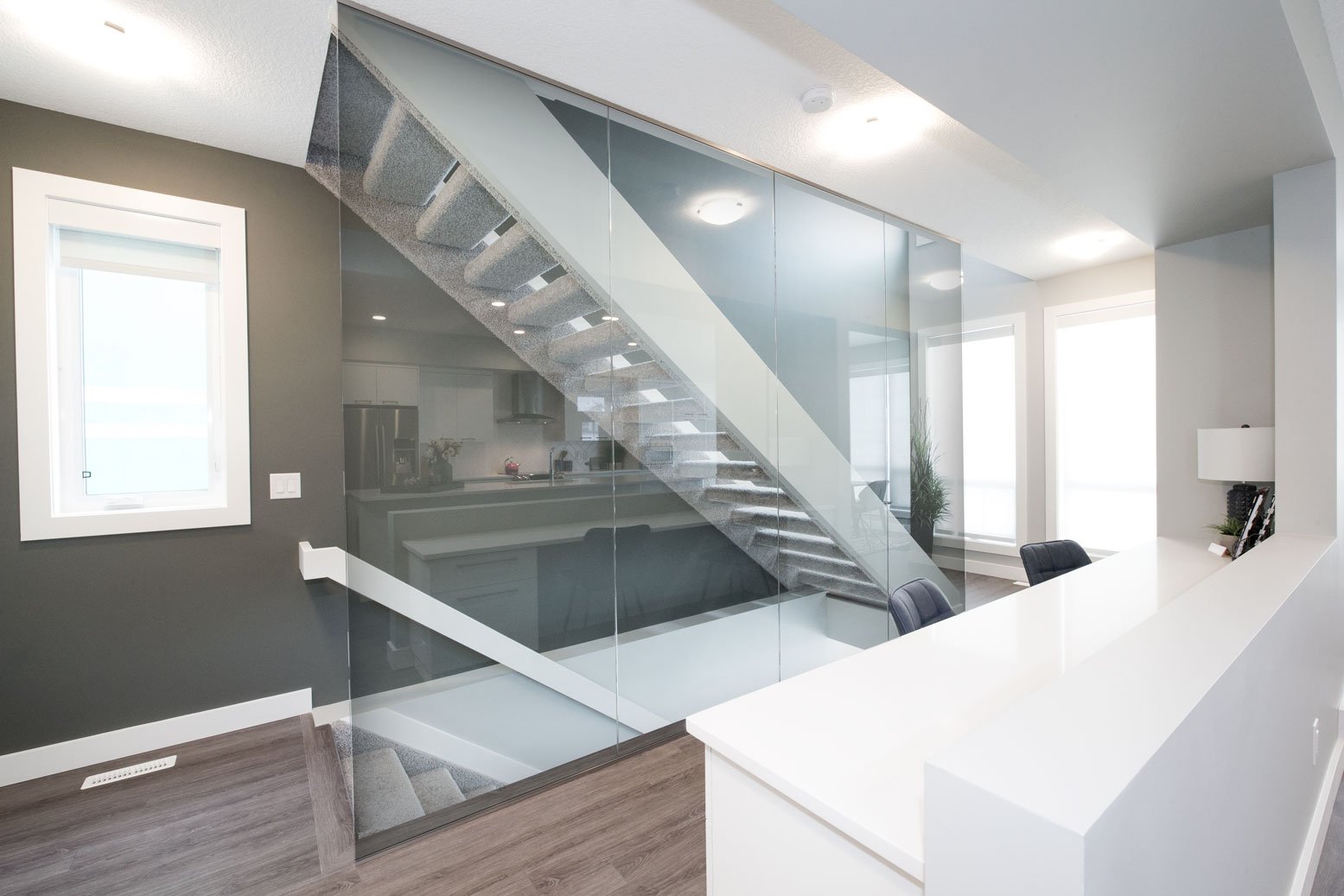 Glass Wall and Open-Riser Staircase in the Genesis 26
WHAT'S YOUR FAVOURITE AMENITY IN THE ARBOURS OF KESWICK?
I love Windermere South, the commercial retail development near Keswick, that includes locally-owned Twin Otter Pub, Tim Hortons, and the new Movati Athletic Club.
WHAT'S YOUR FAVOURITE AMENITY IN JAGARE RIDGE?
It's all about Jagare Ridge Golf Club. Our Aura 30 Show Home actually backs onto the 17th hole of Jagare Ridge Golf Course.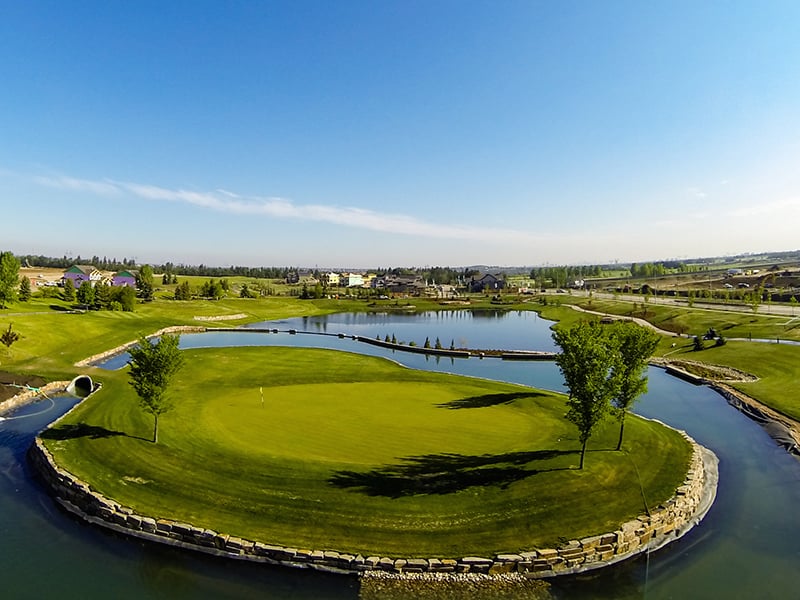 Jagare Ridge is one of Edmonton's most premier public golf courses located in the heart of the Jagare Ridge Community.
---
INTERESTED IN FINDING YOUR DREAM HOME?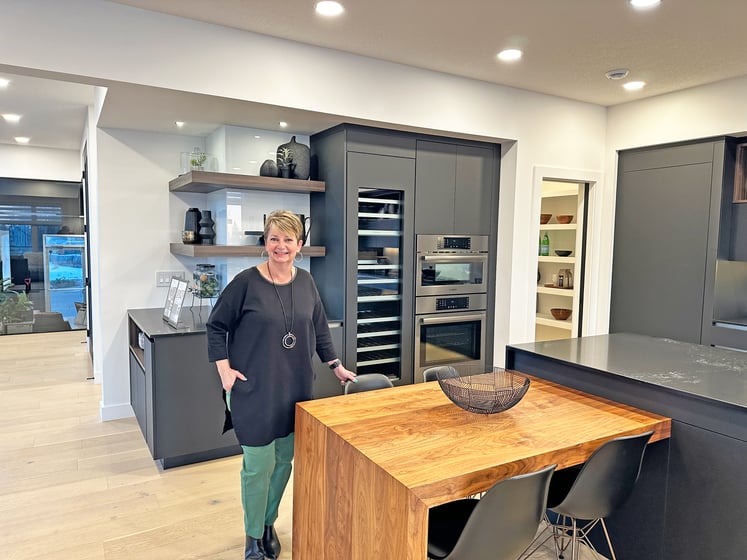 You can contact Donna by by email at donna@kanvihomes.com to learn more about our exceptional client experience or to schedule a home viewing today.