When selecting the best home for your lifestyle there is quite a bit to be considered. Part of the decision falls upon choosing that perfect lot with the right floorplan. With great communities offering a variety of lots, walkout homes are becoming a great choice with families looking for something different. Usually within new communities, the walkout lots surround the main interior lots and back walking trails, ponds or other open spaces. To help you decide whether a walkout lot is for you, we have created a list of the pros and cons to consider when building a walkout.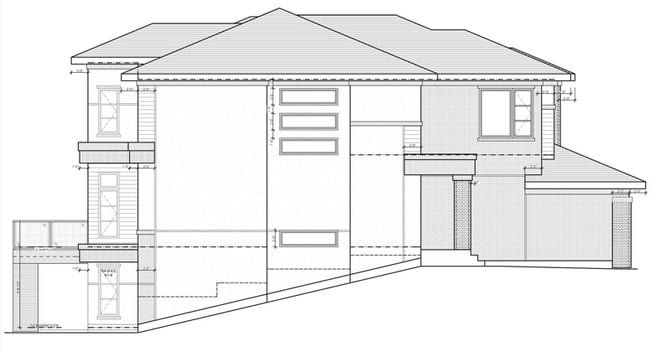 Advantages
The ability to have full size windows and doors in the basement allows for natural lighting to enter your home and makes it feel as if it's three storeys tall. Adding additional square footage also increases the resale value of your home and can look very desirable to future prospects. Three storeys will be visible from the back of the home and can be quite beautiful.
The added windows sizes in a walkout basement allow you to utilize the space better, as you can see in the images below, the extra light makes the spaces warmer and inviting. Larger furniture or storage may fit through the additional access points and create ease when redecorating or for when you first move into your new home.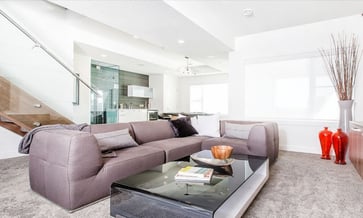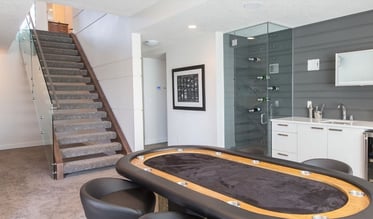 Disadvantages
Extra construction costs are generally involved when adding the walkout feature to your new home. Items that generally involve a higher cost include a deck, concrete slab, posts and additional doors, walls and windows. Depending on the lot, the slope of the land may need to be altered with additional retaining walls and steps for landscaping. When building in Edmonton or St.Albert, careful detailing for colder climates is also included to ensure the safety of the extra footings and below grade walls. Special attention to drainage may also be considered and be added to the overall cost. Property taxes may also be increased based on your home assessment for the added costs of the walk out lot.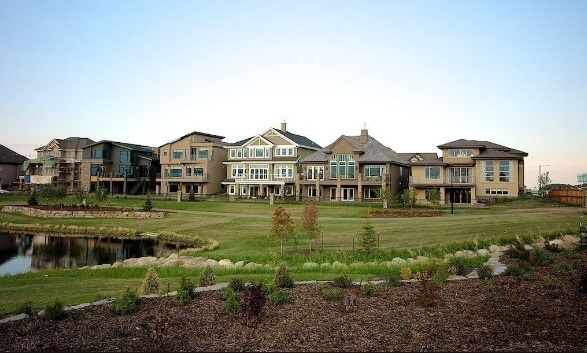 Some families also prefer to take extra precautions for security with the different levels of access. If your family has younger children playing outside it may be hard to see them from the back of the main floor.
Other Considerations
If the lot you select is not suitable for a walkout, ask your new home builder about adding 'daylight basement' options. These can be a wonderful solution as it provides larger amounts of light into the lower floor by adding larger windows with the appropriate wells. Some owners implement in-home offices, exercise rooms, basement bars that can feel as if they're on a main floor thanks to the extra natural light from the oversized windows.
When it comes to looking at different options regarding basements, we have a full team of in-house designers who will create contemporary concepts that fit with your family's lifestyle. Want to know more? Contact us today or visit one of our show homes!
Was this article helpful?