You might have heard about a lease back from a home builder before. There's a few things to know and we're here to explain how we do it. Below are the most common questions and answers that we face.
Question: What is a lease back?
Answer: A lease back is when a show home is purchased from a home builder, but they continue to operate out of it. The home builder will sell the home to a purchaser and pay a monthly fee to lease out the home.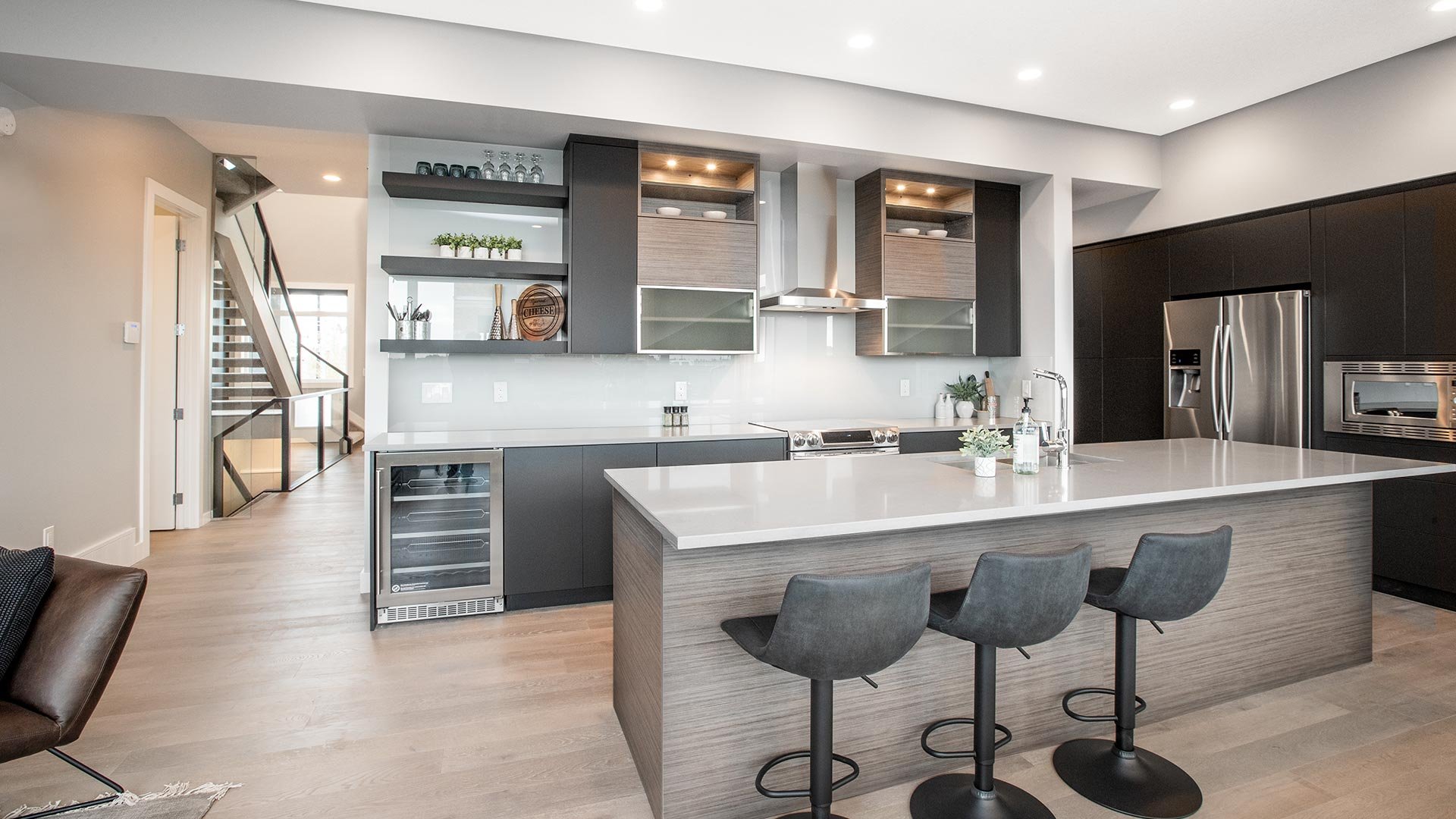 A lease back on the above show home (The Element in the Arbours of Keswick) generates you some income while securing the show home as your future residence.
Question: Why would I want to explore a lease back?
Answer: Lease backs are great for a few reasons, but the main ones for most of our clients come down to two factors;
You get to purchase a show home. A show home (especially a Kanvi one) really shows what we can do in terms of design, decor and what's the newest on the market. All the show homes are kept in amazing condition and include upgrades that most already want. Most clients are inspired by our show homes and this is a great way to get exactly what you see.
We need to keep the show home open and running, therefore you get some income and time before possession. This way, you have an investment already giving a return long before you live in the home.
Question: How much does a lease back pay?
Answer: That depends on the show home, how long and what the structure of the financing looks like. For example: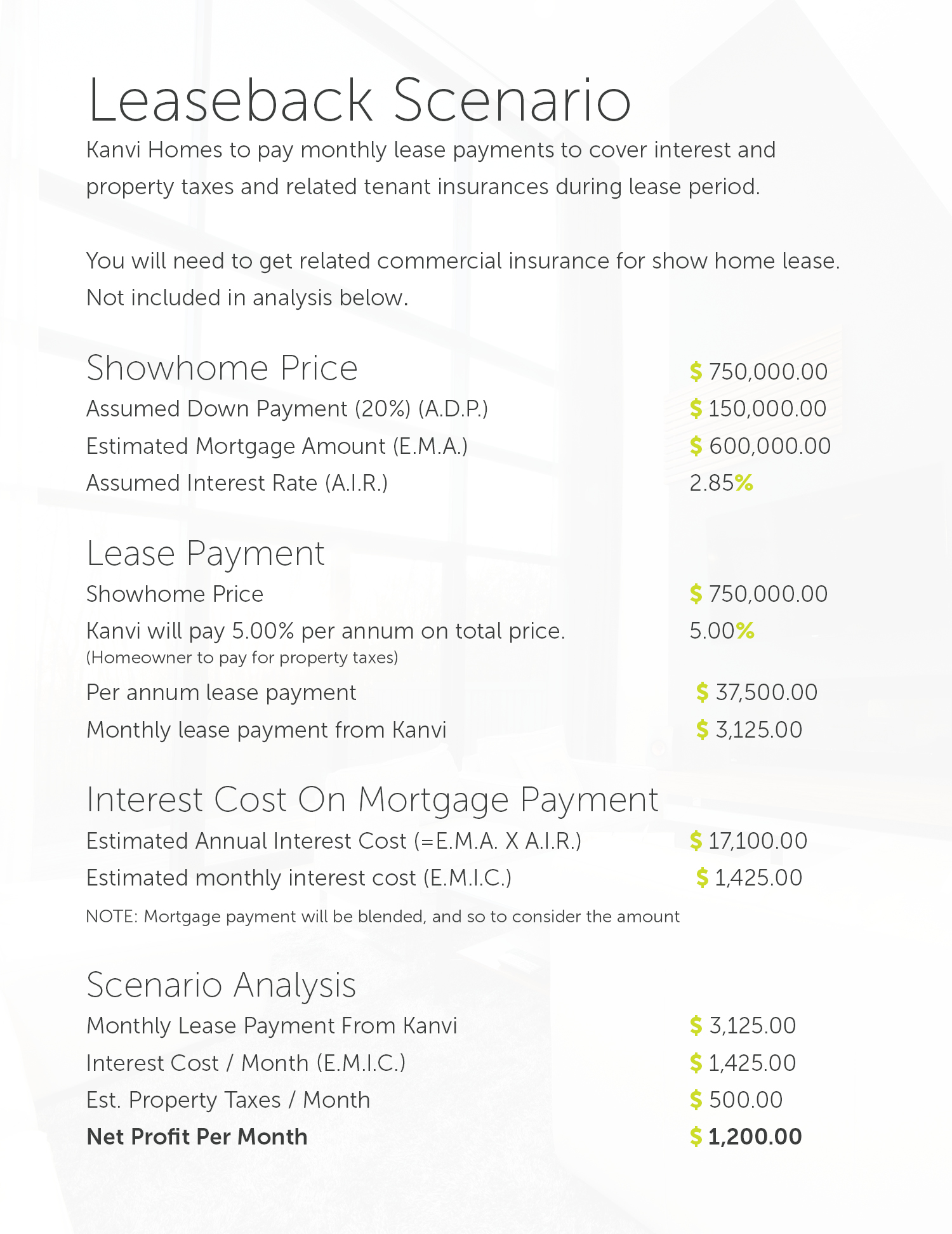 As you can see, if you've got the opportunity to explore a lease back it could be a good option to gain some income and secure a your new home.
Want to know more? Feel free to contact us with your questions.