Building Envelope
How your home is sealed from the elements greatly effects the amount your HVAC systems are running. The way that the seal is measured is called the 'air exchanges per hour' or the 'A.C.H.' rating. This rating measures how many times in one hour, that the air in your home needs to be replaced at the current set temperature.. Basically, how much air is coming in our out via unsealed areas and having to be heated or cooled within an hour. We typically score less than one A.C.H, and that's quite low compared to what's seen across our industry.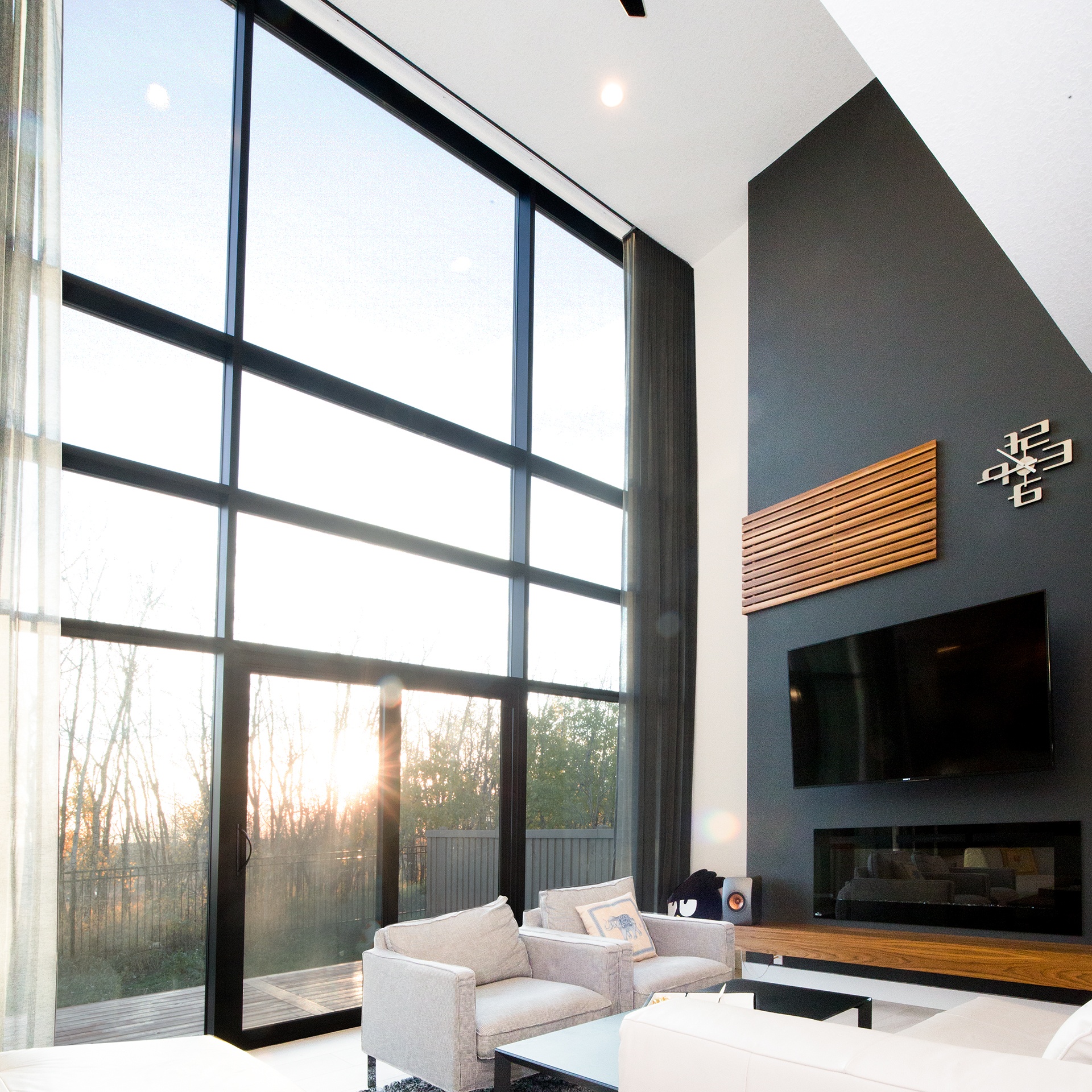 This home was built in Larch Park, which requires adhering to Built Green guidelines.
Spray Foam additions
With all of our Kanvi homes, we spray foam both the window headers and the rim joists. Window headers are the beams that are above windows to keep the weight of the wall from resting on the glass. This area is usually left without insulation when building, as batt insulation won't fit. We've added spray foam here to help seal this space and prevent further thermal loss from the windows.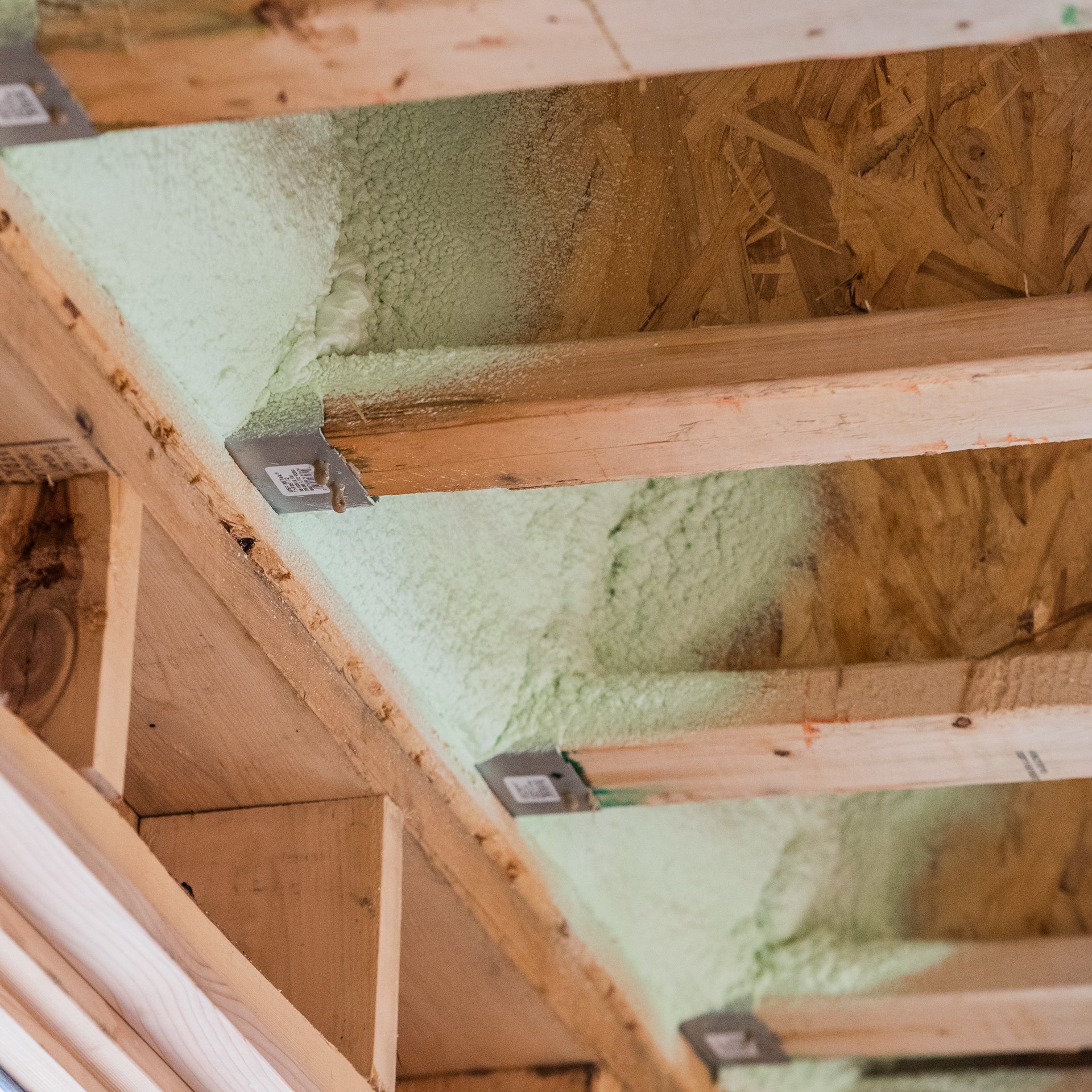 You can see the spray foam here on the rim joists, helping seal the building envelope.
Rim joists are where the floor joists meet the outside wall. Similar to the window header, this in an area where you can't get batt insulation. We spray foam all these to ensure sealing the building envelope and providing less thermal loss.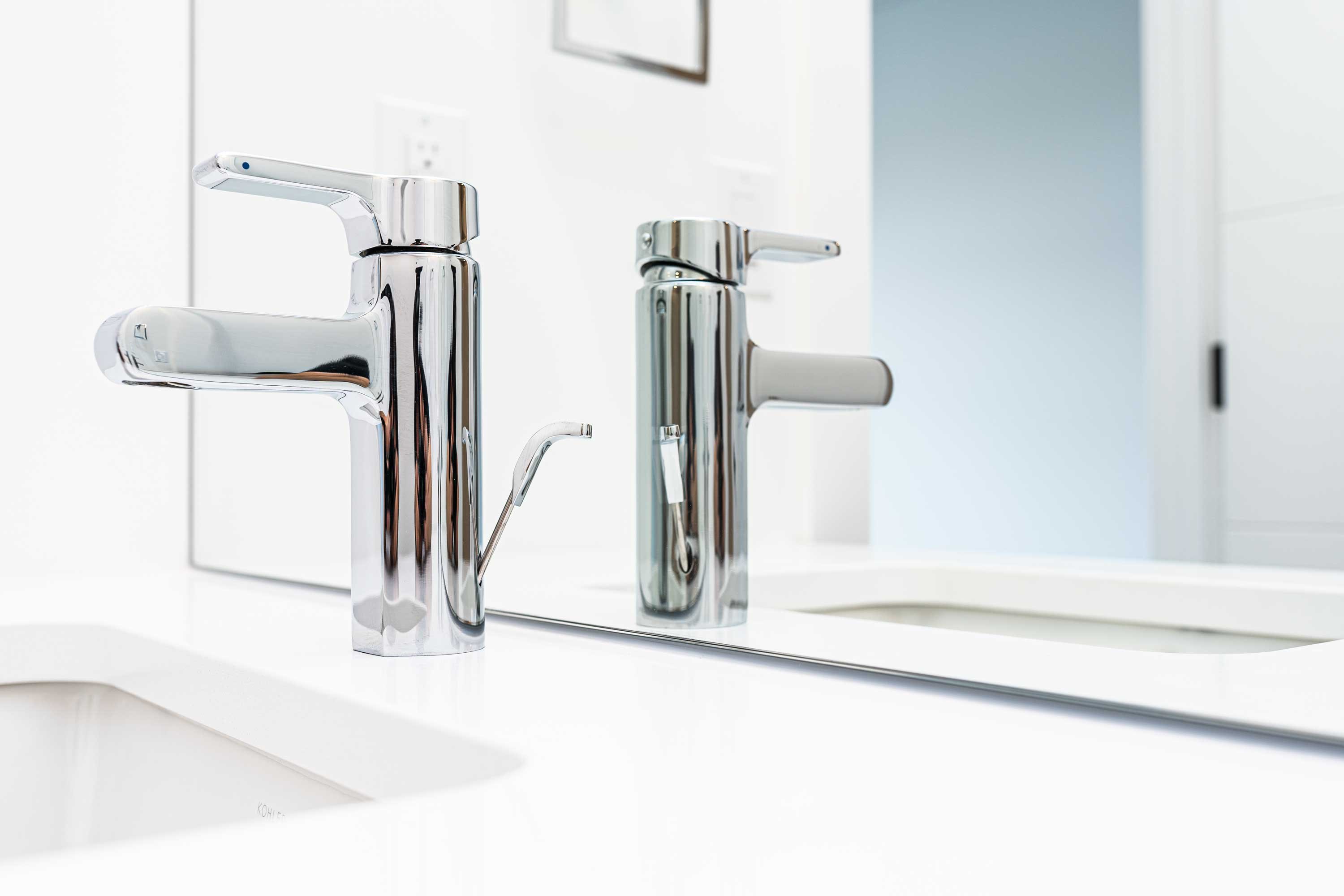 Water Management
All the KOHLER branded fixtures within our CORE specifications are within the Built Green Canada specifications, meaning their efficient, low flow and designed to last the test of time. In fact, any KOHLER fixtures offer a life time warranty meaning you'll never have to worry.
Our standard dishwasher and toilets also fall within the Built Green Canada specifications for water usage. Meaning you'll get the high quality you desire, all while being cognizant of the use of water.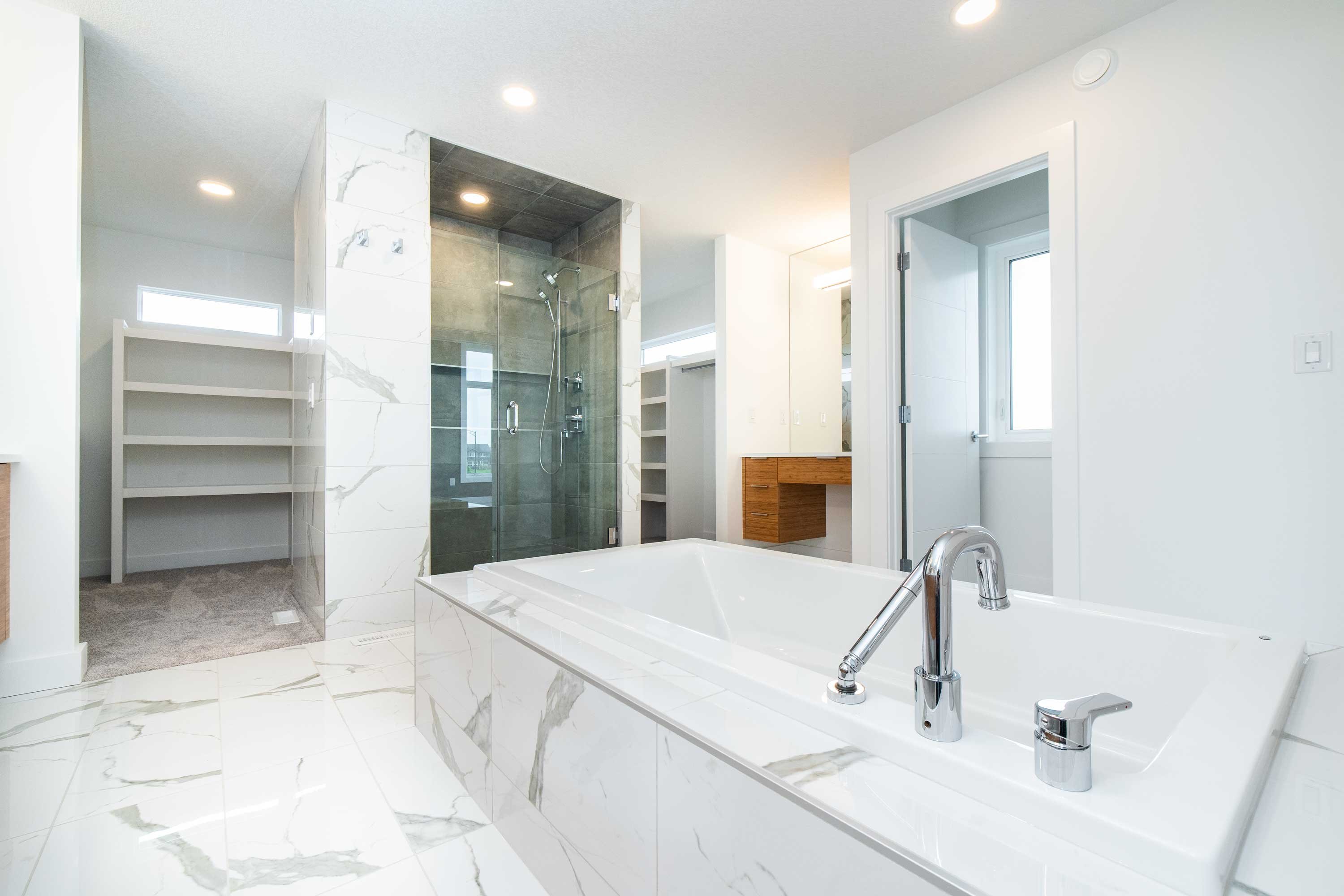 Here's a Kanvi ensuite, see anything missing?
Active Heat Recovery Ventilator (HRV)
All the washrooms in Kanvi Homes look amazing, but did you notice something missing? There's no bathroom fans, only lines that feed into the HRV. With our focus on the building envelope, we decided to remove the bathroom fan vents. There was quite a bit of thermal loss that occurred with them, and removing them allows us to seal the building envelope even more. The active HRV system acts as a filtration system between inside and outside air as well as pulls heat out to re-use in the home as necessary.
Member of Built Green Canada
We're also a member of built green Canada, which involves following the guidelines set forth when building a home with their specifications. Having built previous homes in areas that require built green specifications we've got experience to build these homes the right way.