Welcome to one of our new blog features, the Kanvi Way. The Kanvi way will highlight and detail the process in which we work with our clients to discover what's important to them, recommend options, review pricing, pick exterior materials, choose interior design items, walk through during construction, navigate the day of possession and finally after possession service.
What is the process that Kanvi follows?
A common issue with those exploring new home builders in Edmonton is there's a lack of process presented. What are the steps we take? Where do you as a client need to be involved? What's happening when you haven't heard from us in a while?
These are all questions that are important for us to provide answers for. We review the processes and the steps and will introduce you to our online portal that you get during the construction process.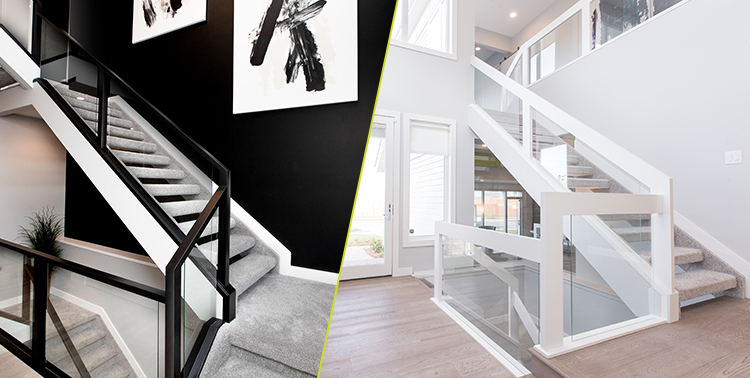 Open riser stairs with hardwood and glass railing are standard with Kanvi Homes.
What does Kanvi believe should be included in a new home?
Each home builder has a different philosophy when it comes to standard inclusions. These are the items that are above and beyond the Alberta Building Code and this is where home builders either choose to stand out or blend in. The Alberta Building Code is the minimum standard and focuses only on structure and function with low results. For example, dual pane windows are allowed with the Alberta Building Code but aren't overly energy efficient or desirable.
We review the top 10 items our clients tell us are the main reasons they pick Kanvi. Items such as Delta MS foundation wrap, Oversized Energy Star PVC triple pane windows and finishing the stairwell to the basement are all examples of this.
These are items that we believe should be included to make the home better in several regards.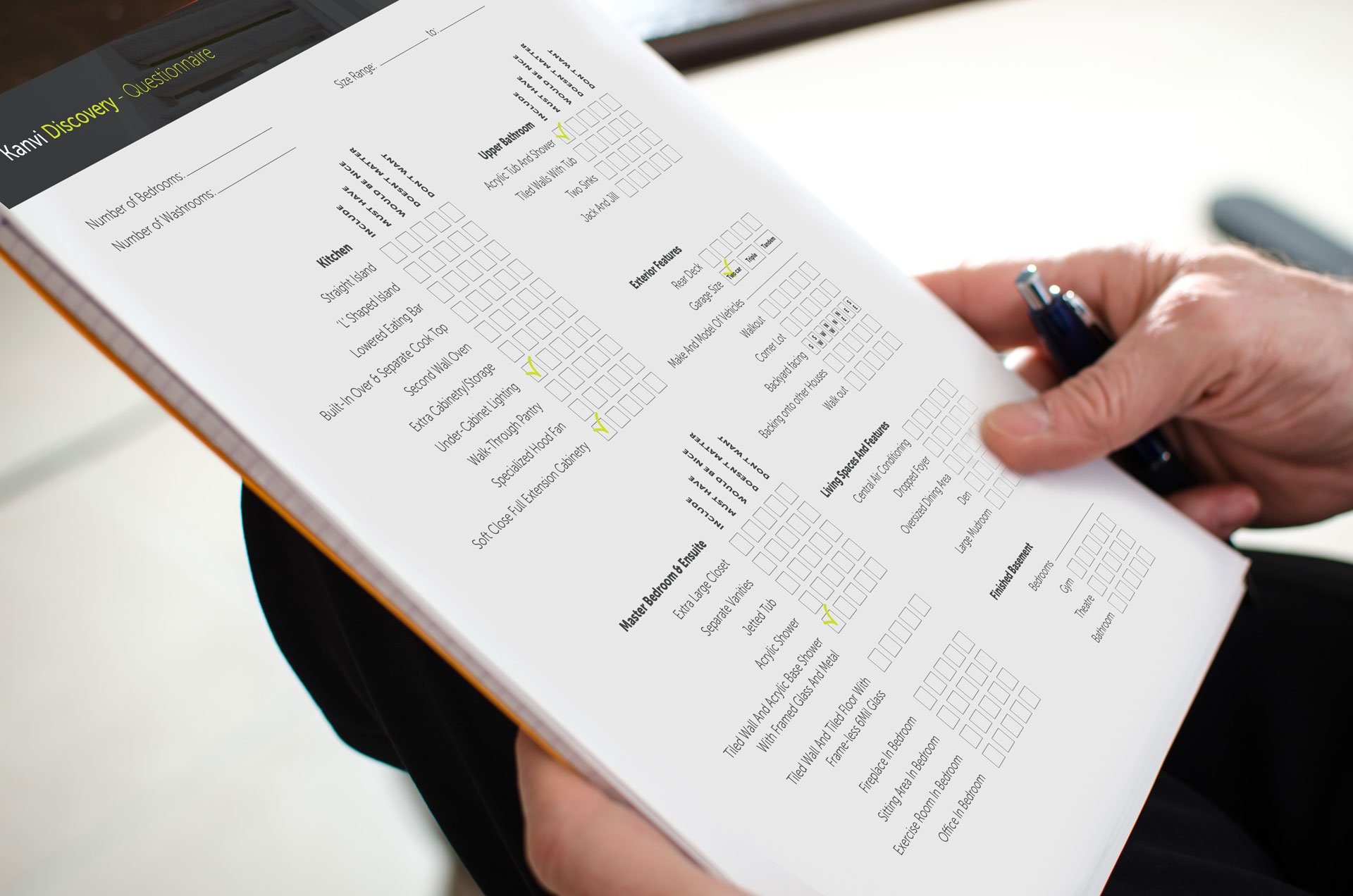 Questionnaire
We've got a quick and easy questionnaire that's designed to find out about the tangible features that are important to you. Is there a cool feature that you must have? How about enough space for a growing family, or even a space for your parents to live in the home? What about a walkout home with the full kitchen in the basement, or a master bedroom that has an open view to the great room? And yes, we've done both of those.
How about which way do you want your backyard to face? Or have you considered a Jack and Jill style upper washroom. These are all items during this part of the discovery meeting we discuss.
Budget Alignment
Since we can build a variety of homes, all over Edmonton and surrounding areas, getting a firm grasp on your budget is key. Since we've also got the expertise to customize homes we can almost do anything. Honesty is key here, our goal is always to provide you with amazing options so while you're comparing Kanvi to other home builders you full understand how the process will be, what will be included and how we arrived at the price we've presented to you.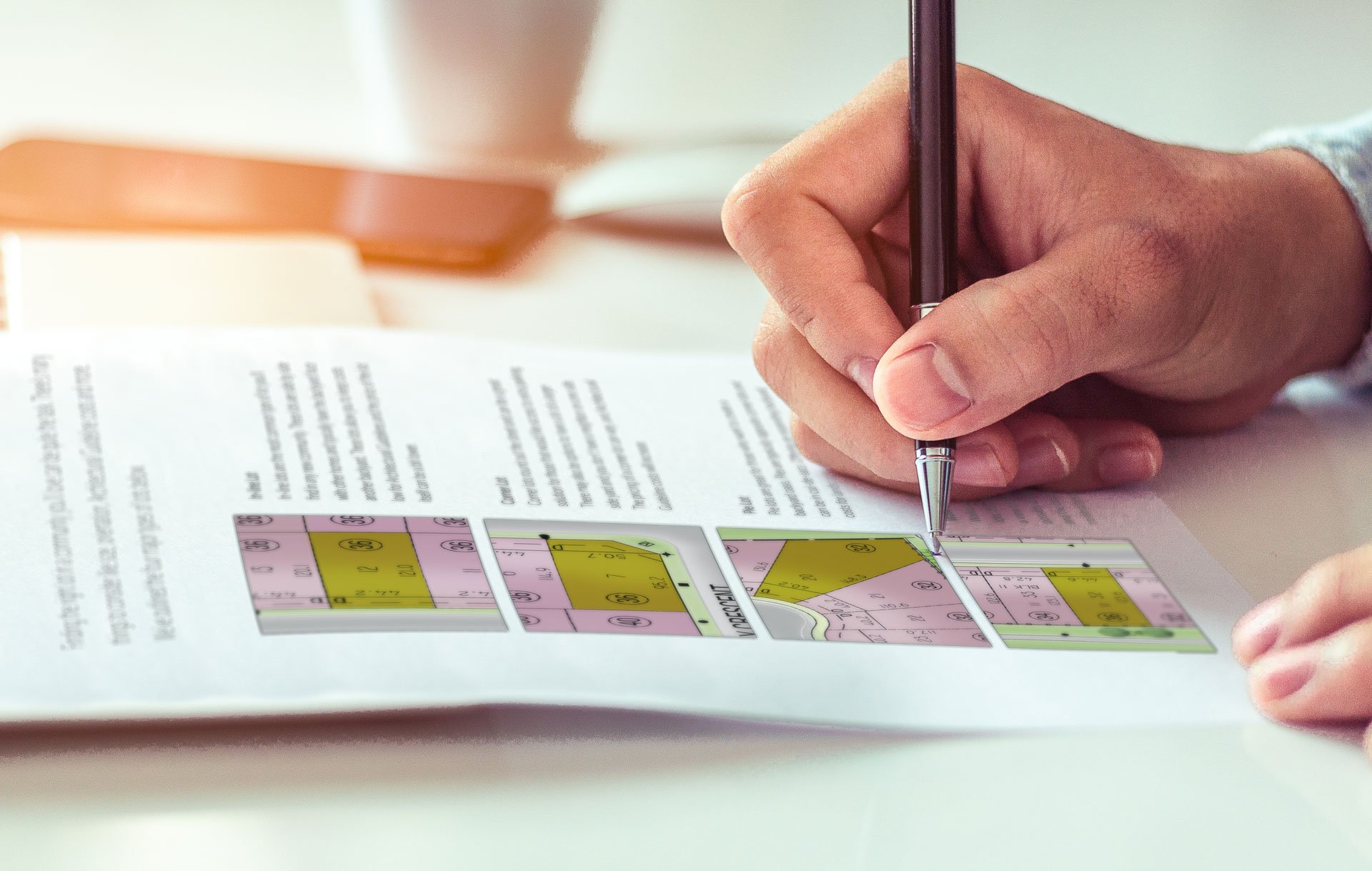 Lot Selection
At this step, we try to narrow down to a few key communities that you would consider. With availability and access to lots in all parts of the city understanding the different kinds of lots and their associated costs are explored here. We'll also go over the Architectural Controls process and how we guide you along that route.
As you can already tell, fit is a big factor when picking a home builder. Decisions should be made not entirely on size and price, but what value you're getting and if the process will be painful. Thank you again for reading about the discovery process with Kanvi. Feel free to contact us with your questions.