Our homes are easy to recognise and our clients comment on how they feel different. We've got features that are part of our signature style. Over the years, we've refined these features and pushed the boundaries, and added more as more options become available. Check out the top 10 features and tell us what your favourites are.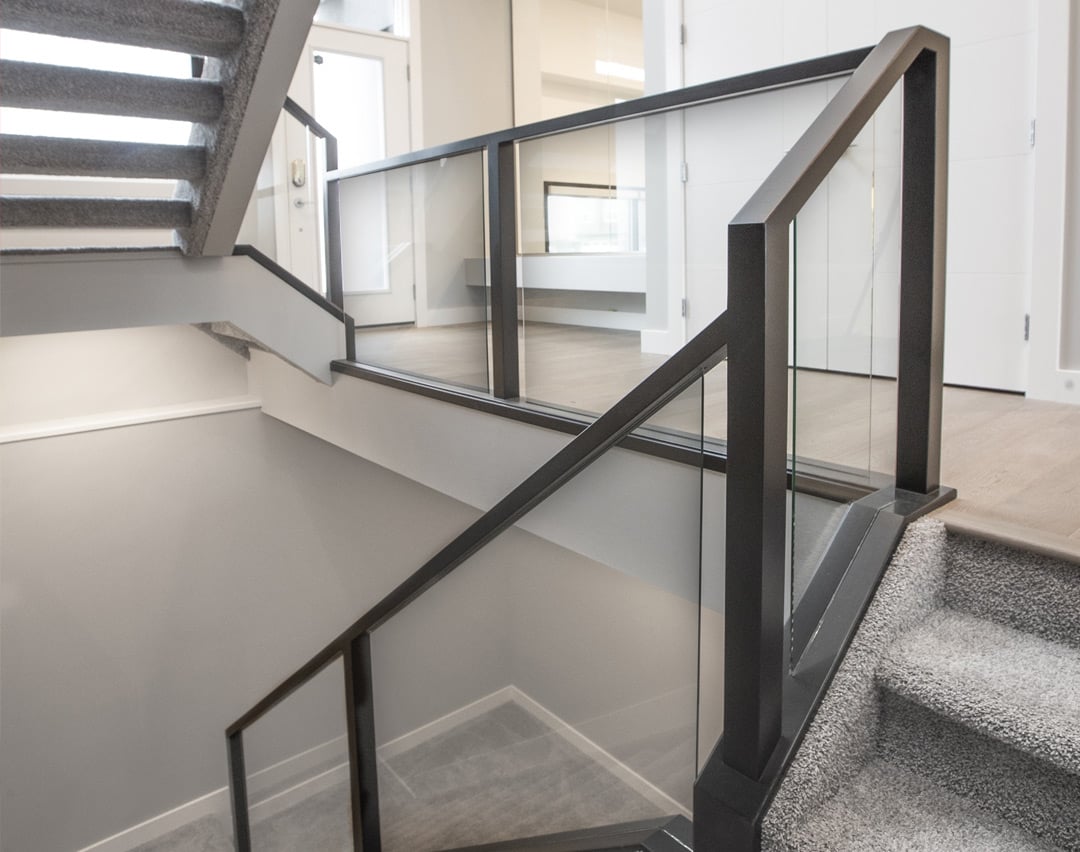 Staircase finished to the basement
One of the easily noticed features is how all our homes have the stairwell finished to the basement. This really gives some great opportunities to other design items like the open riser stairs and having light flow throughout. Typically here is a door with unfinished stairs and drywall. Another great benefit is that when the home owner decides to finish the basement, they don't have the costs of adding carpet, railings and finishings to the basement landing.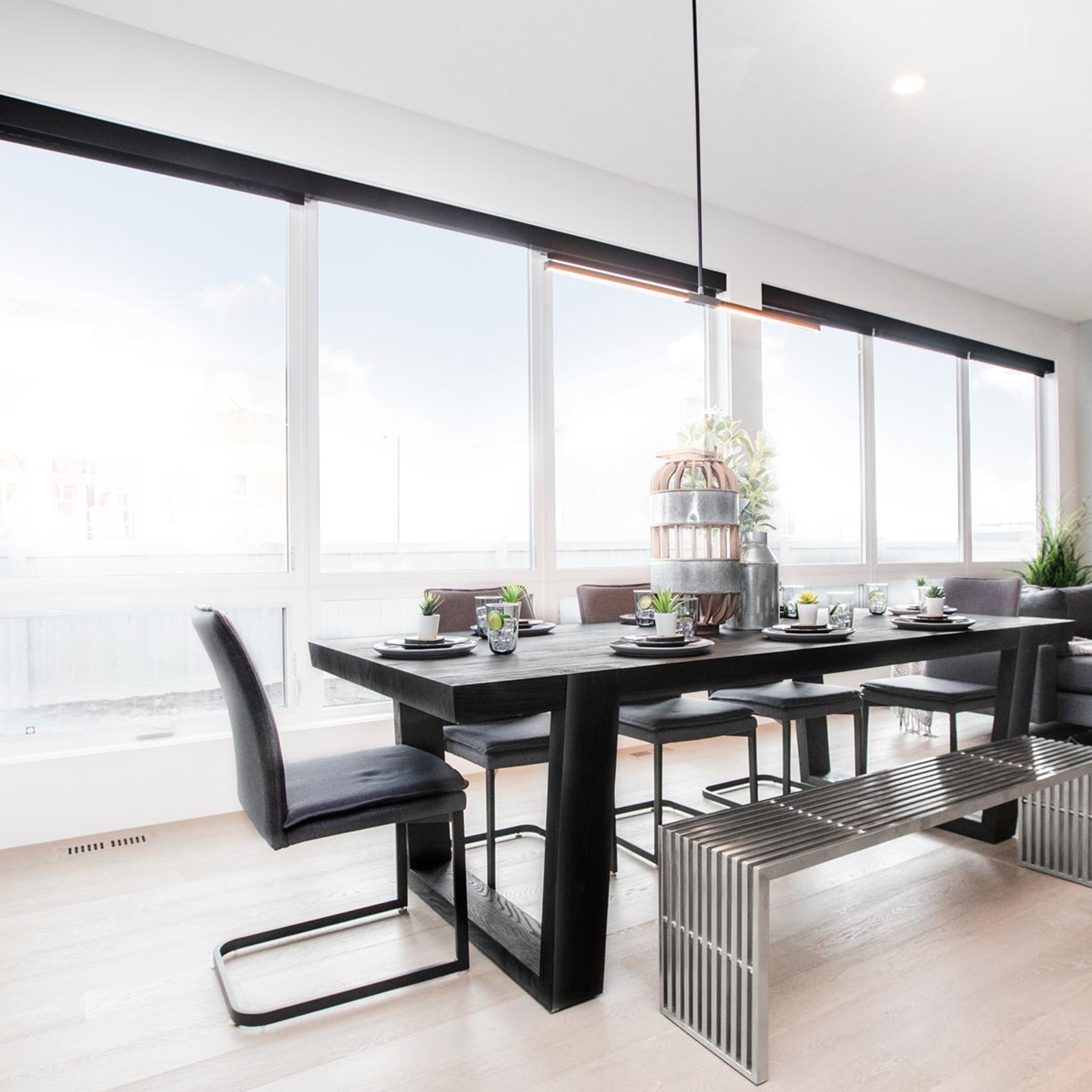 Massive windows
Massive windows are part of the signature style of Kanvi, and they're hard to miss. We stretch windows to as high and as low as possible without having to use commercial systems.
One of our core design principles is all spaces should feel open and light. The windows allow that to happen, bringing in lots of natural light and providing a view outdoors.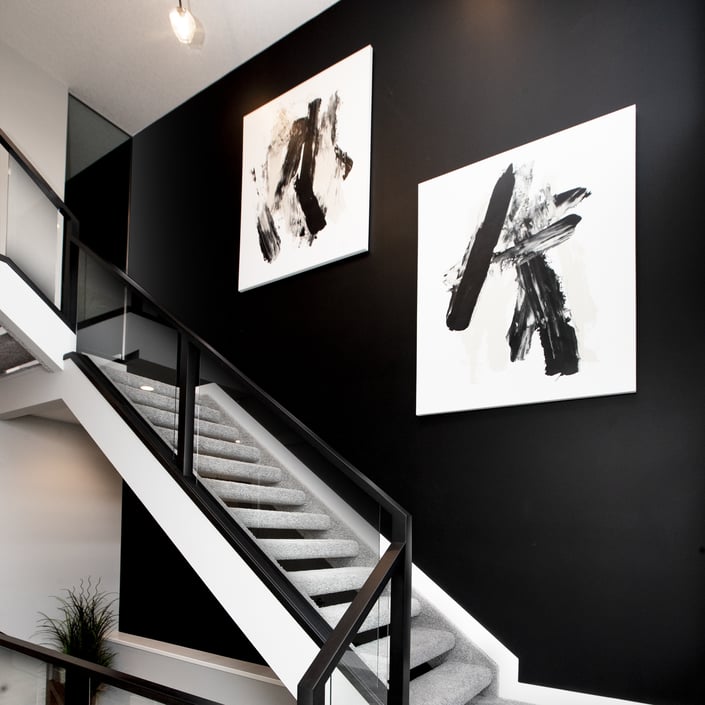 Open riser staircase
When we finish the basement stairwell that opens up a few opportunities for the staircase. As part of our standard inclusions, we include open riser stairs, but they're not just any normal open riser option.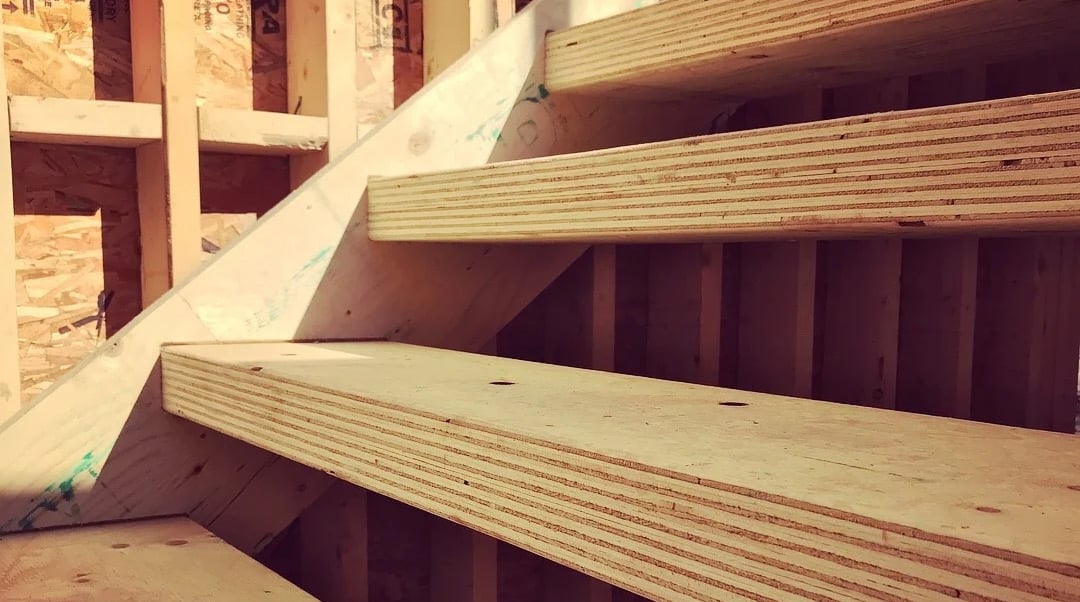 The same laminated beams that hold up your home are used in our staircases.
We use open riser stairs that are construction of the same laminated beams that hold up your home, and they're typically 2.25" inches thick. This way, there will be no squeaks or movements over time that can develop with other stair construction.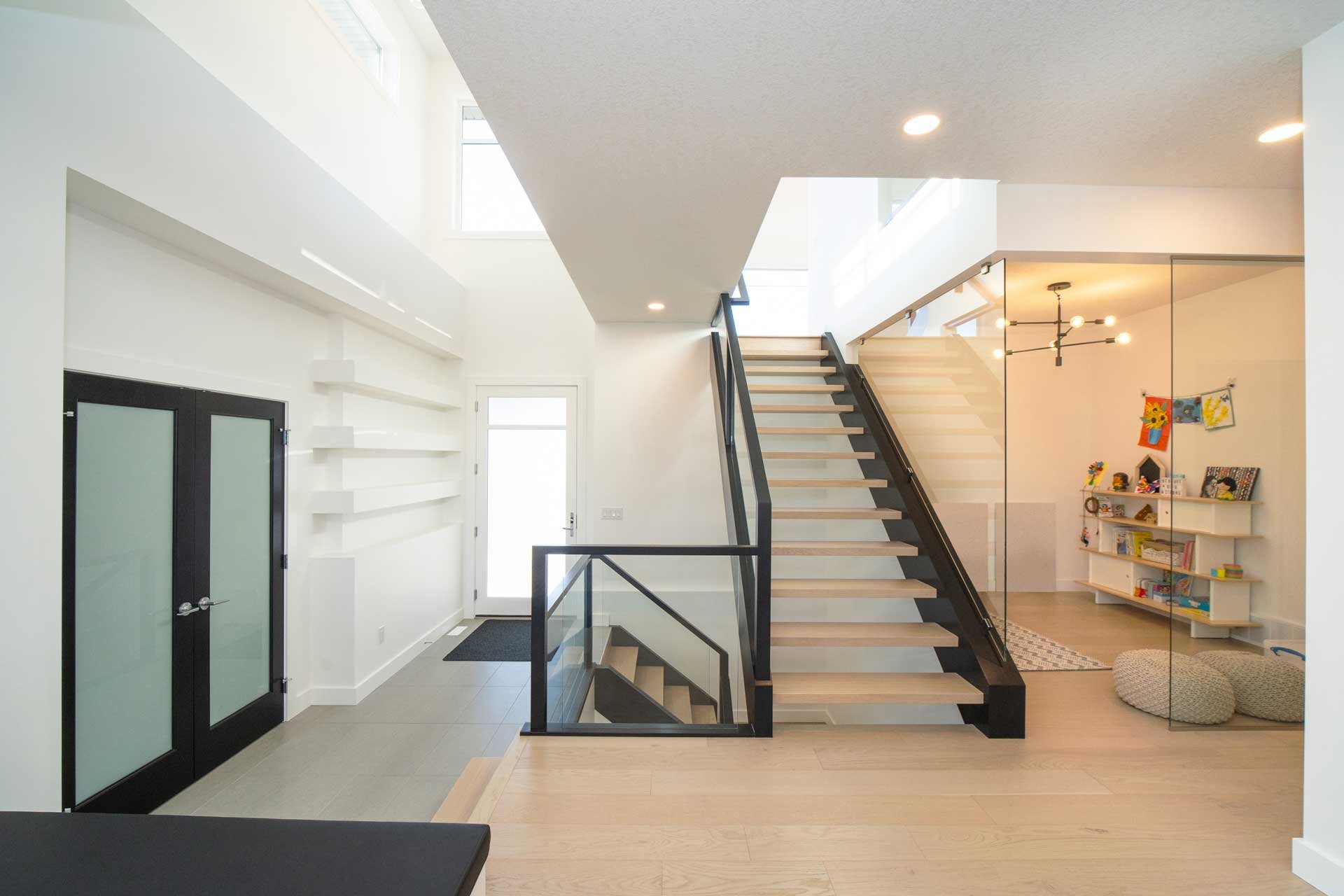 Open concept floor plans
We put extra engineering, route mechanical and electrical components cleverly so we can have large, spanning spaces in our plans. It's pretty common for our plans to lack hallways and have wonderful sight lines, which is all by design.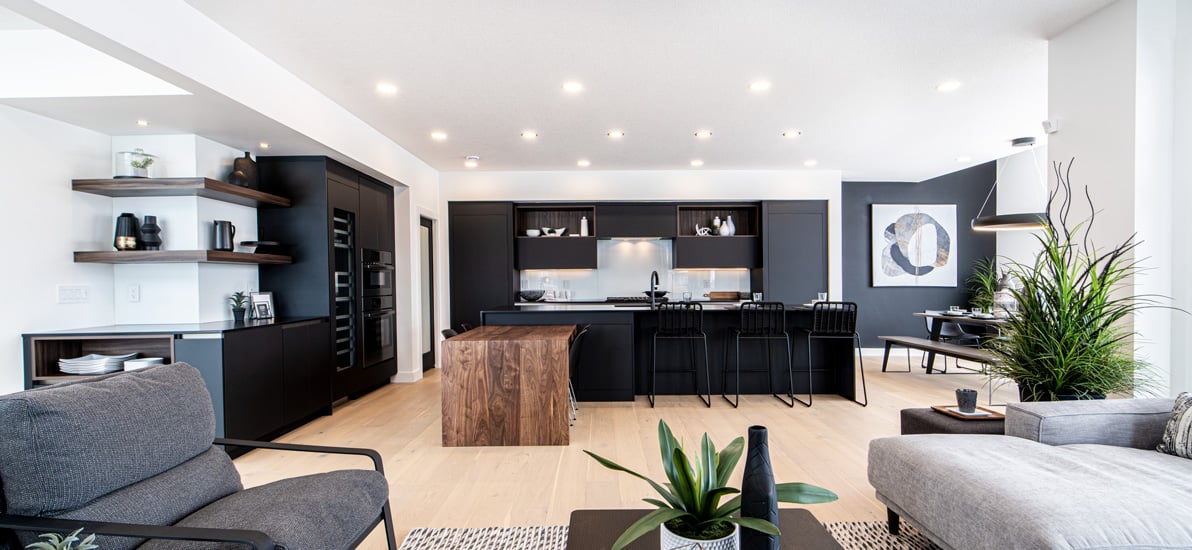 Contemporary design
When Kanvi was first started, there was a lacking of two main components of Kanvi, modern design and a process designed around discovering what's really desired by clients. With contemporary design we've become the expert and we continue to be sought after by those wanting modern, simple and clean styles.
DeltaWrap Foundation Wrap
The Kanvi style is more than just about how a home looks; it's about how it's built too. We add DeltaWrap foundation wrap to all our homes as a standard inclusion. This membrane acts as a solid barrier between your foundation and the ground and is designed to move moisture down to the weeping tile. This way, worrying about moisture in the basement is alleviated.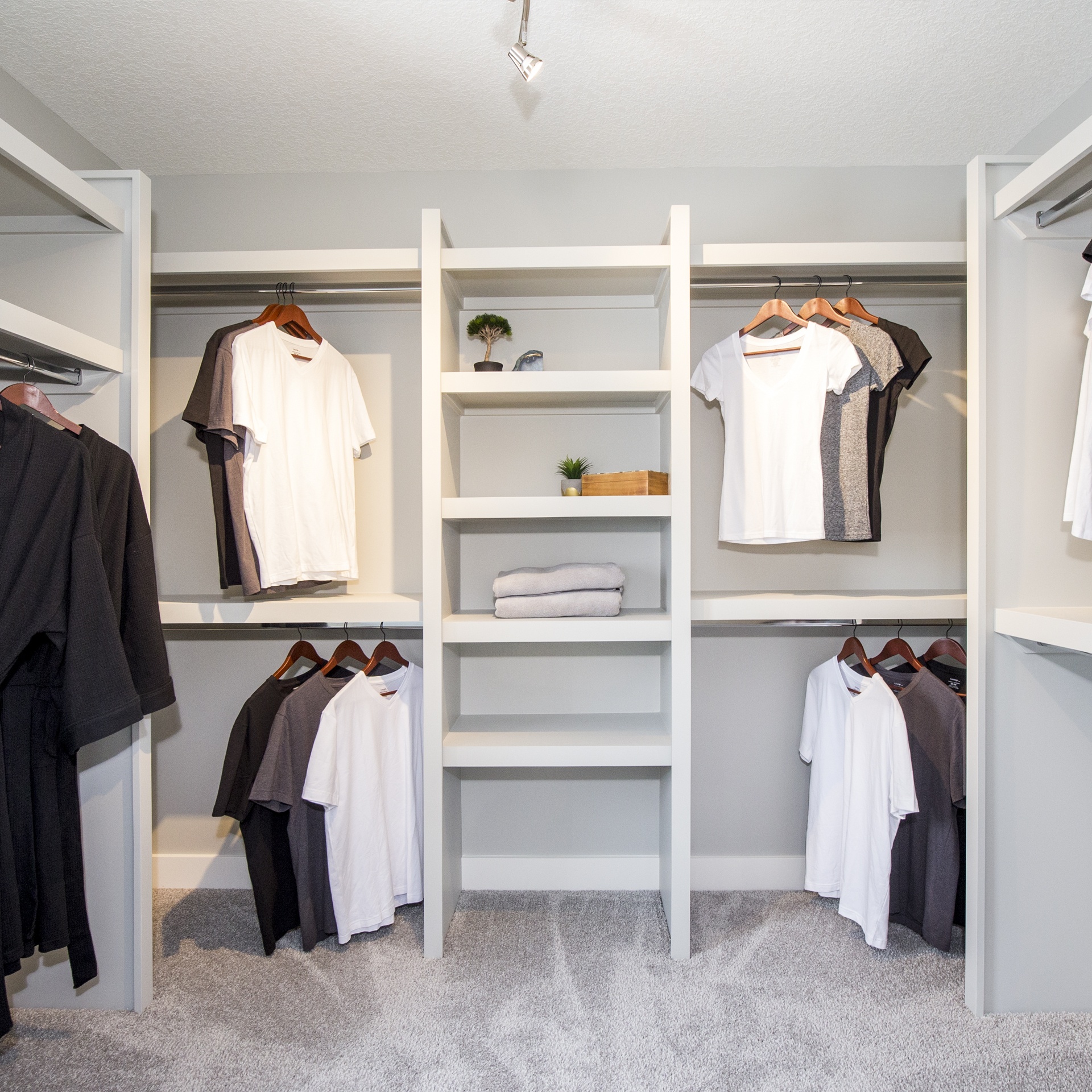 MDF custom shelving
All our closets, pantries and shelving areas come completed as custom MDF shelving. We also have the opportunity to design your closet around key items in your wardrobe. In the Pantry, this offers more stable shelving that can hold heavy appliances and more.
Online Portal to watch construction happen
One of our core philosophies is to be transparent with our clientele. One of the tools we have that allows us to do so is an online portal. This portal houses all the important documentation that you review during the build, and is what our internal teams use to manage construction. This way you can login, see a calendar with photos and videos taken along the way.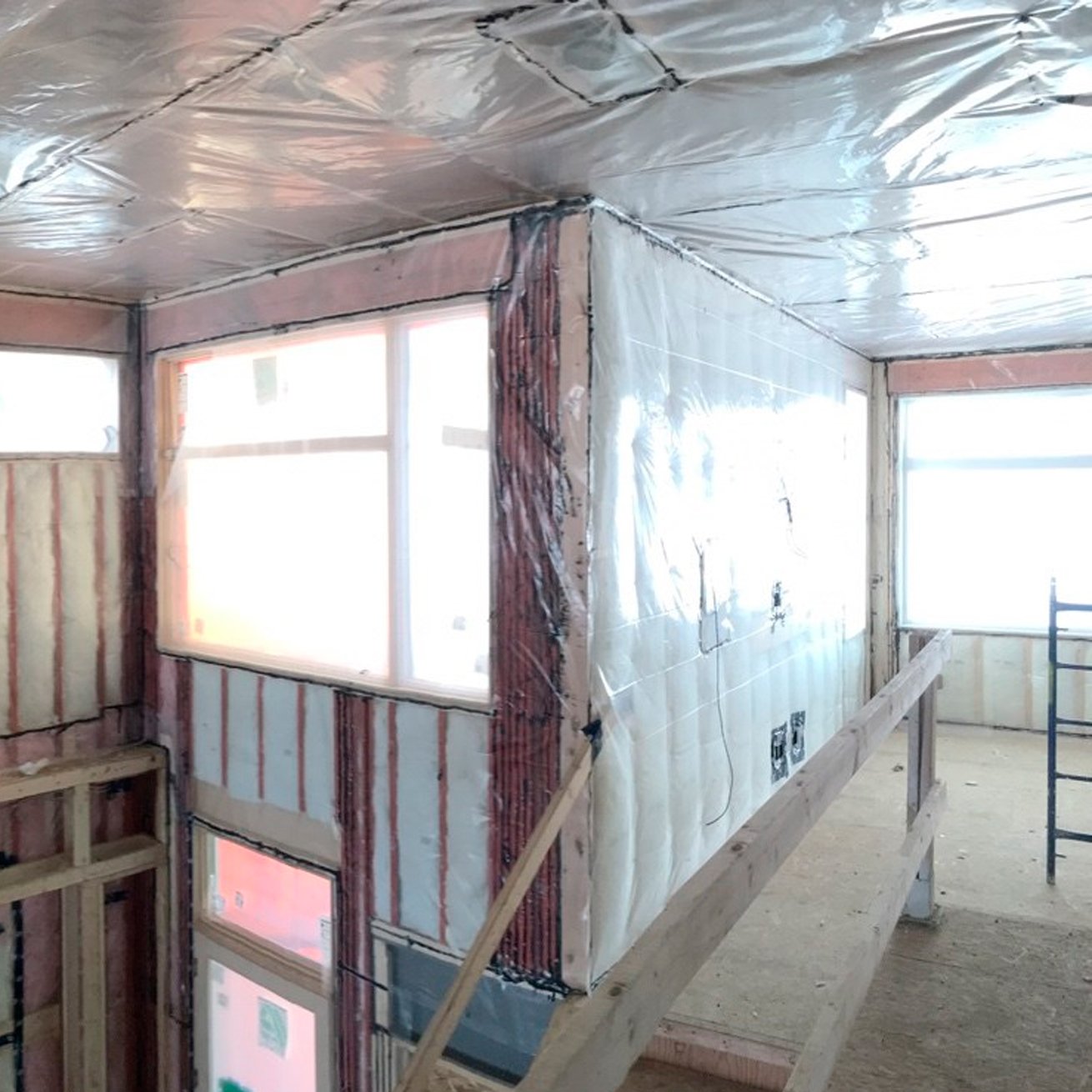 Tightly sealed building envelope
We focus on ensuring that the building envelope of your home is tightly sealed. This is by far one of the best ways to gain energy efficiency that will pay dividends over the lifetime of the home.
Homes measure energy efficiency a few ways; one of them being a blower door test. This measures how much air moves in and out of the home through all the small openings. Our homes always score less than one air exchange per hour, whereas we find the typical can be four to five times that.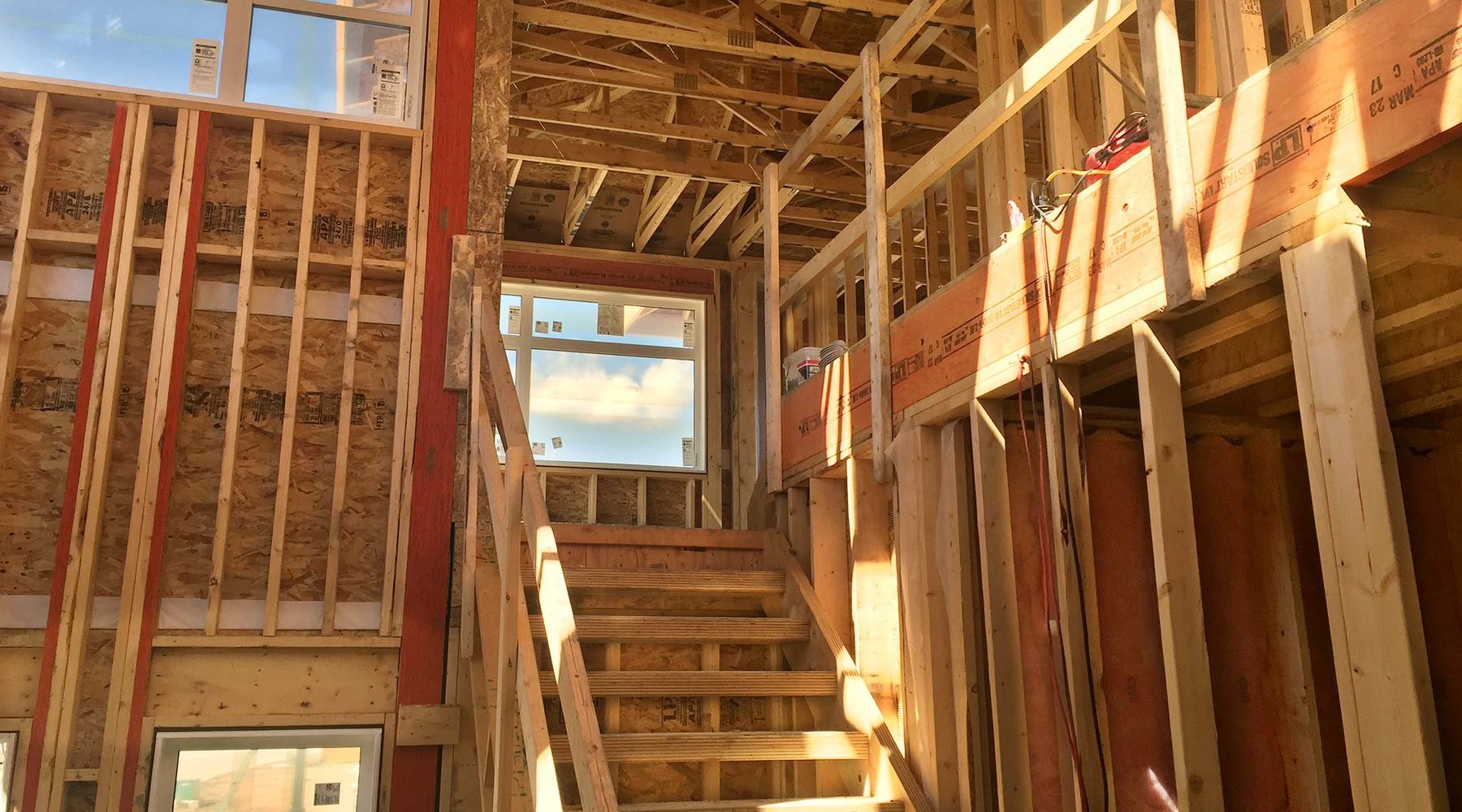 Trusted Trades
There are a lot of trades out there, and our goal has been to find the best ones and ensure they have an understanding of our expectations. We take the approach of finding the ones that understand our vision, and our promises to our clients. This way, we're picking who we think is the best fit, not the lowest price.
And that's the top 10 features that are signature Kanvi. As you can see, there's a lot that goes into building a home of Kanvi's stature and we focus on all aspects; design, construction and experience. We do this, to ensure that the building experience and the home you get are at a level that you expect and deserve.