No two homes are built alike. Home construction is mostly a handmade product with a variety of processes and people along the way. Comparing homes from an 'apples to apples' perspective is quite hard, as no two home builders are the same. While you're out looking at show homes in Edmonton, you're going to want to arm yourself with some knowledge in the form of questions. We've prepared the top five questions you should ask any home builder you're considering.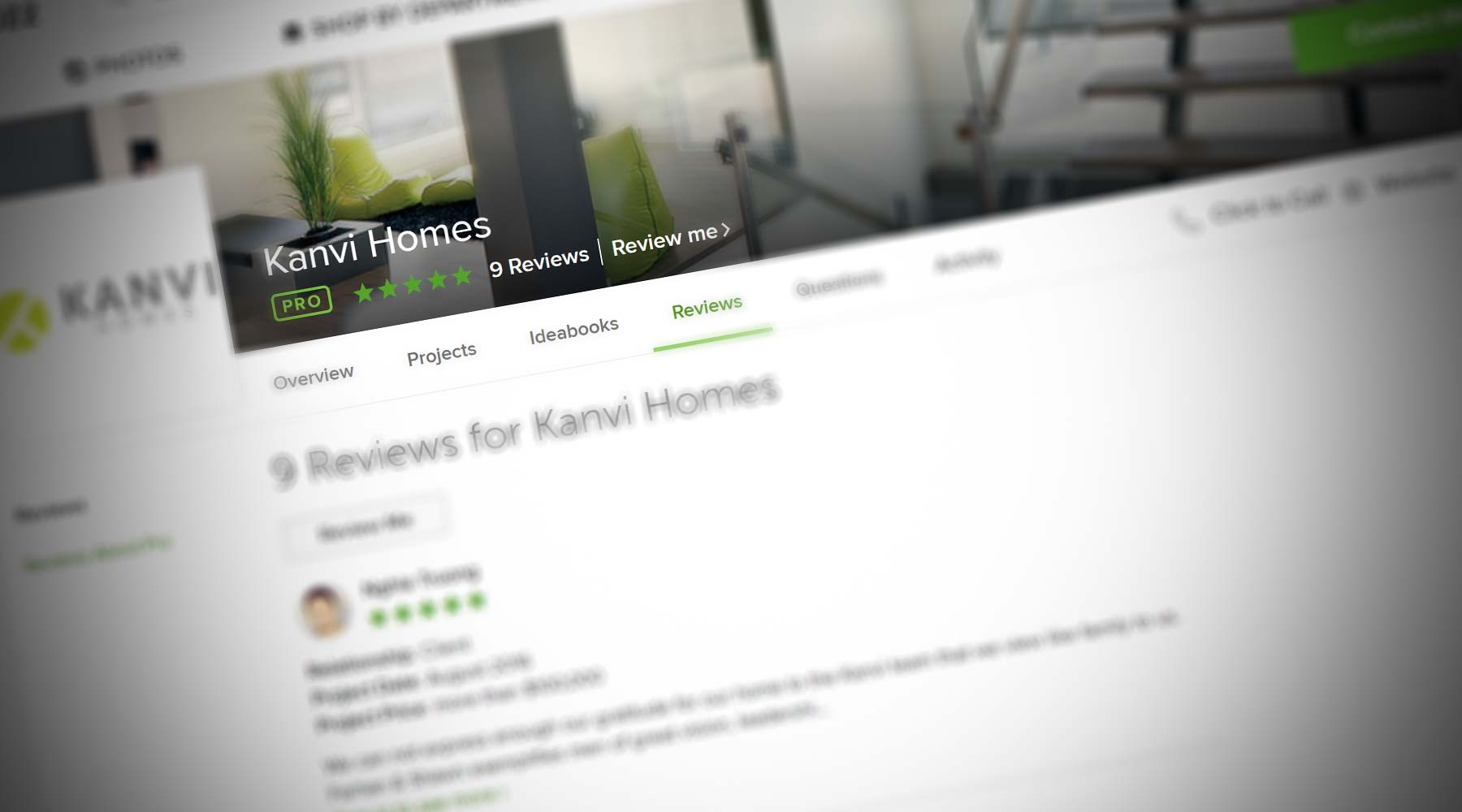 1. Where do I find reviews?
When you're talking to a home builder's representative in a show home, they're talking about the promises they as a builder will make. Making the promise is only one side of the equation and is followed by execution. You're best served reading the reviews from the following online resources:
2. Can I see a home under construction?
As a home builder in Edmonton, we pay special attention to showcase a beautiful show home in the same fashion as everyone else. The show home generally tells the story of how a floor plan flows as well as an idea of what our standards are. But, a large part of the home you purchase is what's behind the walls. This is where you can really see the care and attention to detail.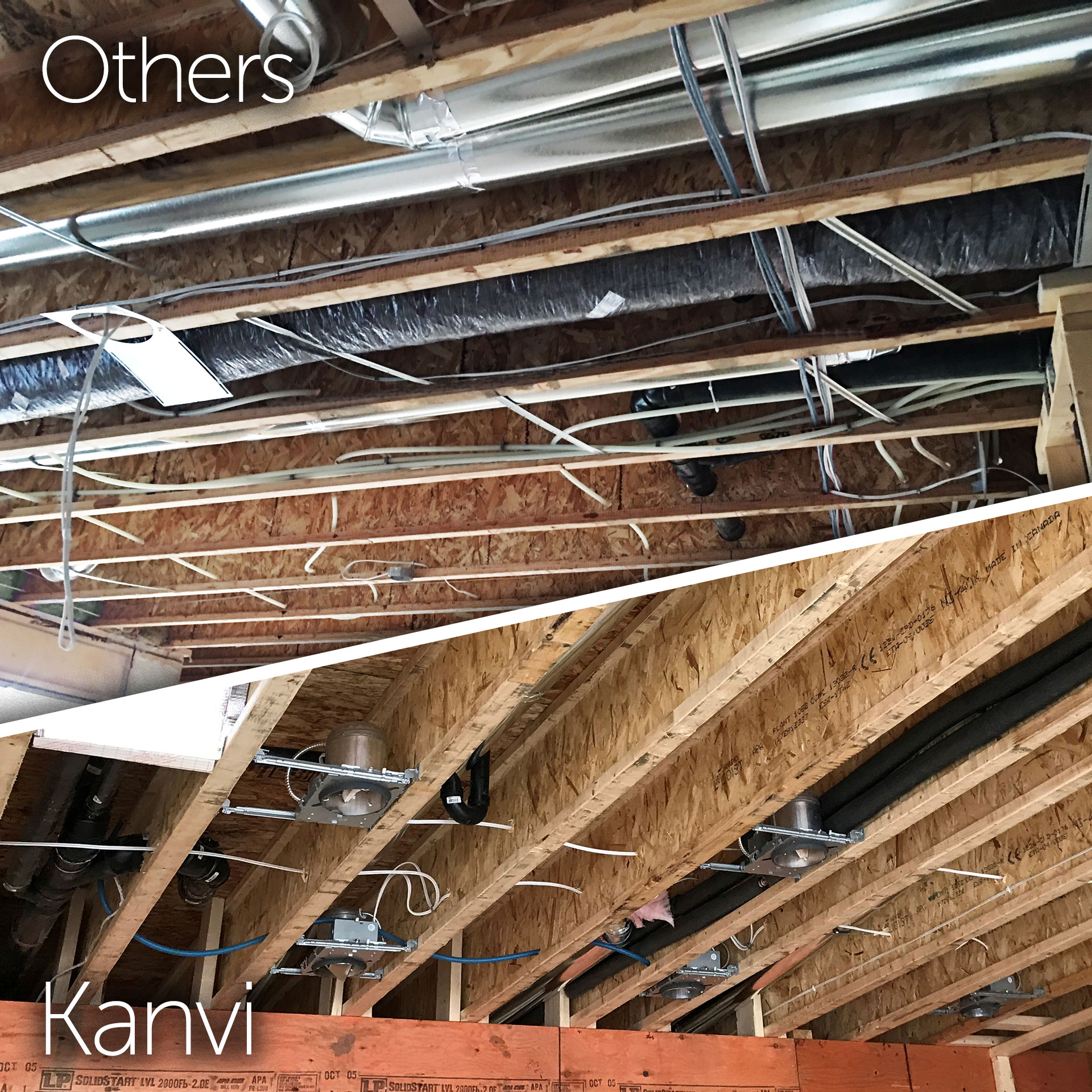 Attention to detail for everything that's behind the walls shows how a home builder cares about your home.
3. Will you give us references to contact?
Having a discussion with some one who's chosen the home builder in Edmonton you're considering in invaluable. You can ask them detailed questions about the process, the people involved and what it's like now that they've moved in. You can ask questions like:
What is the builder good at, what are they bad at?
What issues happened and how were they resolved?
If there was a conflict, how was it handled?
Did you feel as if you were dealing with professionals?
4. How do I see what's happening during my build?
Each home builder has a different approach to when a home purchaser wants to check up on the progress. There's no standard, and this is why it's important to ask this question. Questions such as:
How do I see what's happening with my home?
How many walk throughs do I get?
Who do I communicate with during the build process?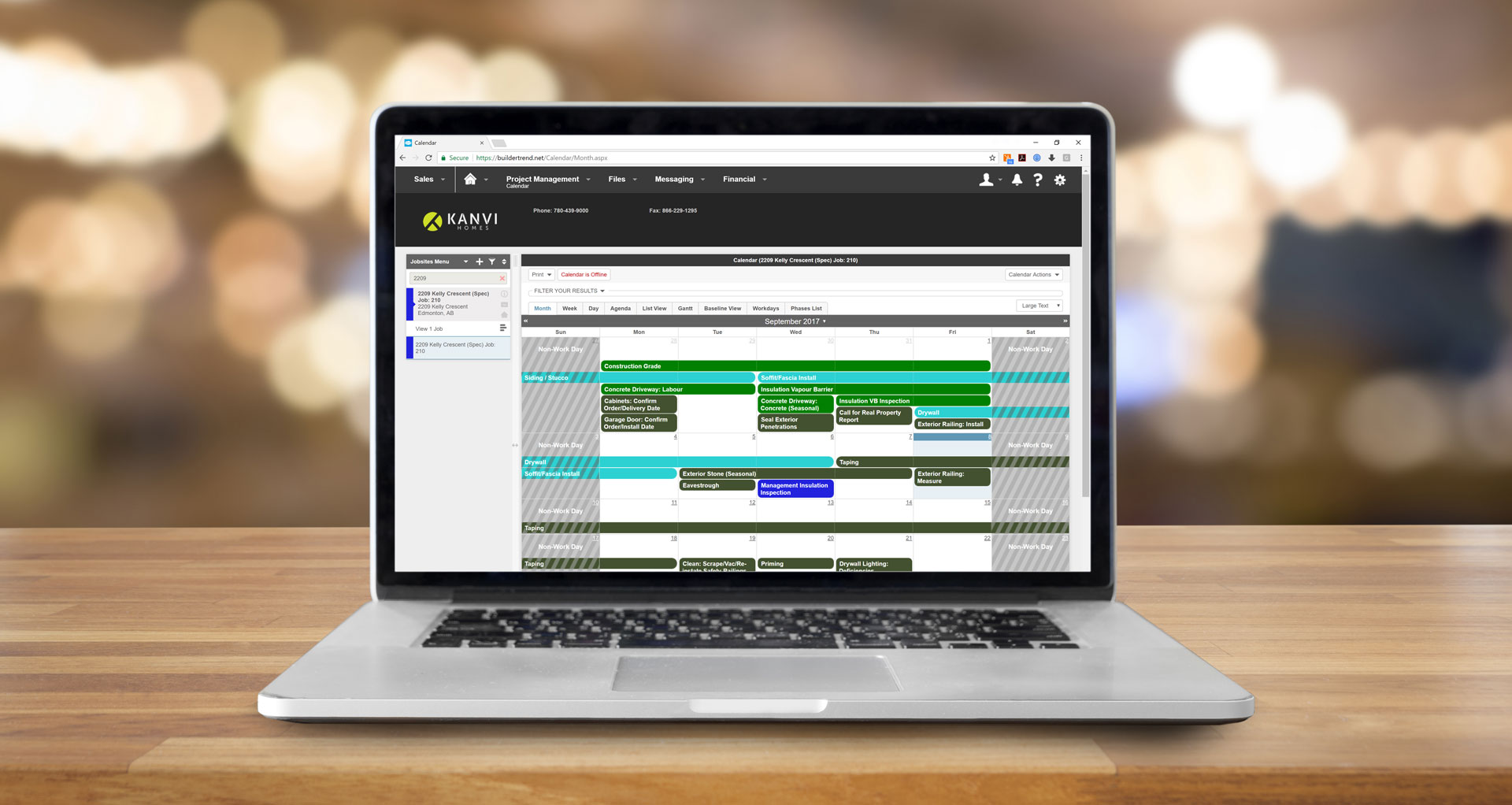 At Kanvi, we have an online tool that allows you to view the schedule and photos from your home under construction.
5. What's the Warranty process?
There are times where items in your home might need repair. A home is a hand made product and things can go awry. When you're faced with a situation that requires your home builder to fix it under their warranty, knowing the process is key to keep anxiety low. Be sure to ask questions like:
How do I submit a warranty claim?
Who schedules repairs?
What if repairs aren't done properly the first time?

At Kanvi, the same tool that displays your build handles the warranty process. We've also give you control to make sure the repairs are done to your satisfaction.
Now, you've got some more information and you are on the way to gaining more knowledge. Be sure to ask these questions and don't feel bad to dive into the explanations if you're not getting satisfactory answers. As any home builder in Edmonton, they should be able to comment to all of questions and that will help you decide what's the right decision for your next home. Feel free to contact us with your questions.