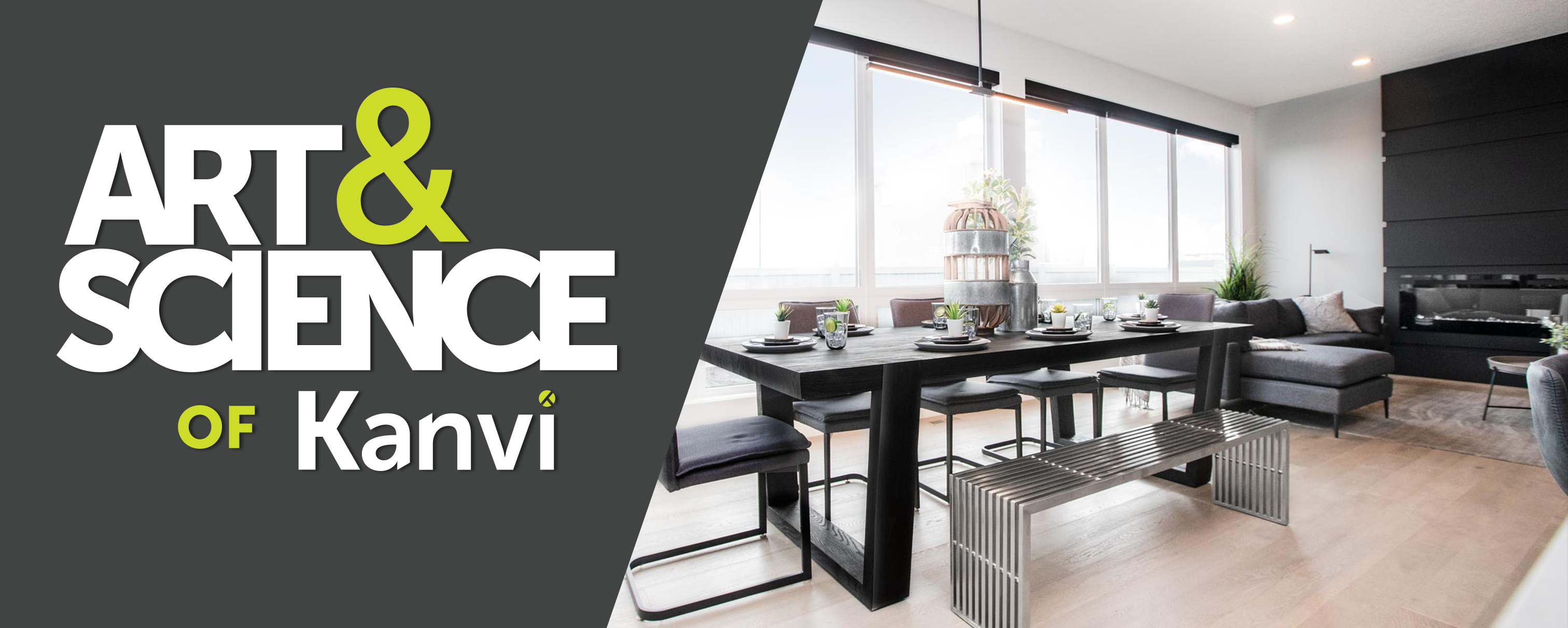 The ART & SCIENCE behind Kanvi is to lead in construction, design and client experience. We think it's important to include great features in all our homes. Many times we walk through show homes and get excited about the beautiful features; to find out these features aren't included in the home. This can be very discouraging to home buyers.
For the average home buyer, we don't always know what the best products are going into making a home, safe, energy efficient, increase value and a home that will hold up the test of time. Kanvi has looked at the Alberta Building Code requirements and other aesthetics of a home and felt they could increase value to our customers. Keep reading to see how we Lead in everything we do.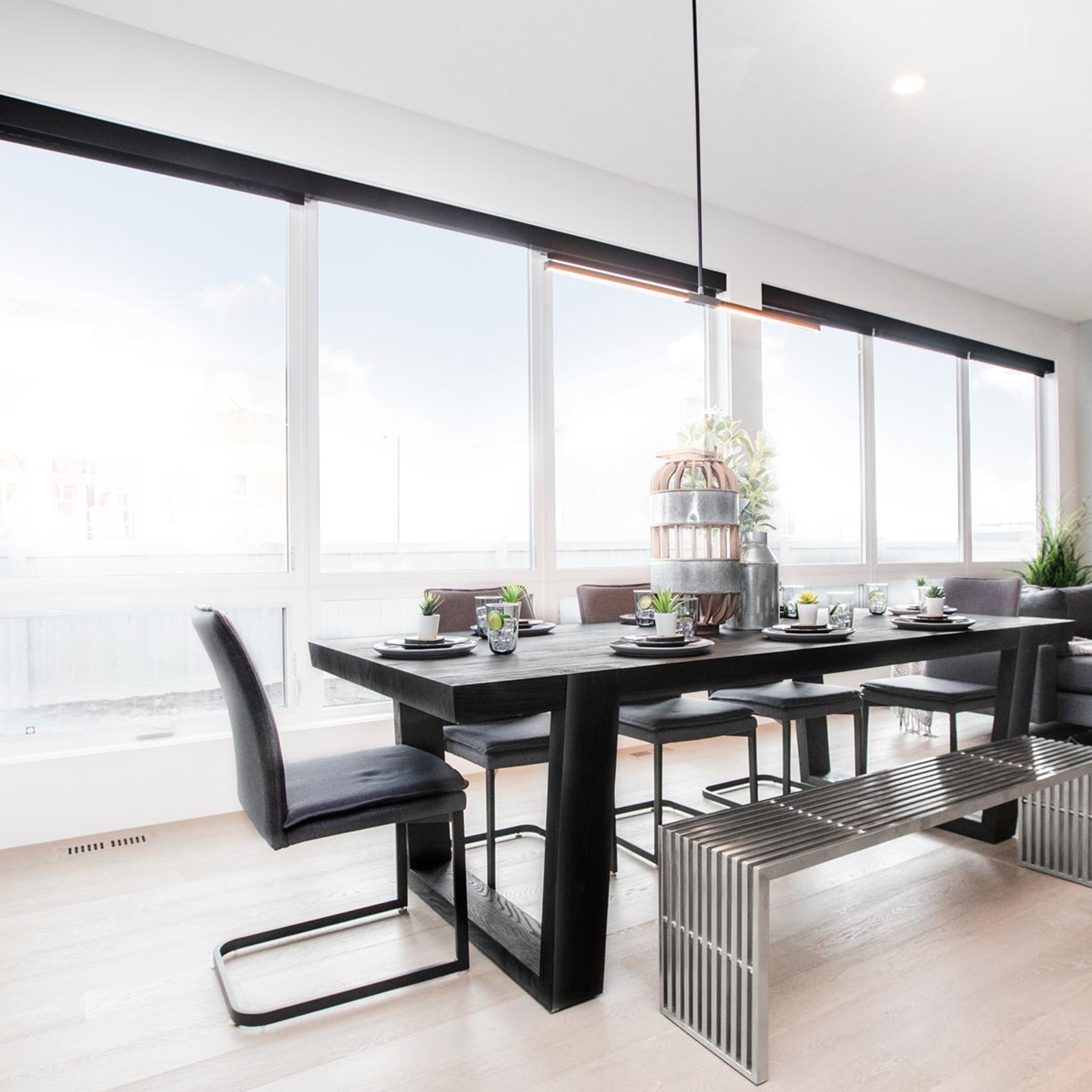 1. BIG Windows
Over-sized triple pane, low-E, argon windows
Art: We maximize the size of windows in each home to increase natural light into a room. This highlights beautiful features within each space making it feel brighter, larger and warmer.
Science: Having lots of natural light not only is beautiful for design but also provides many Health Benefits.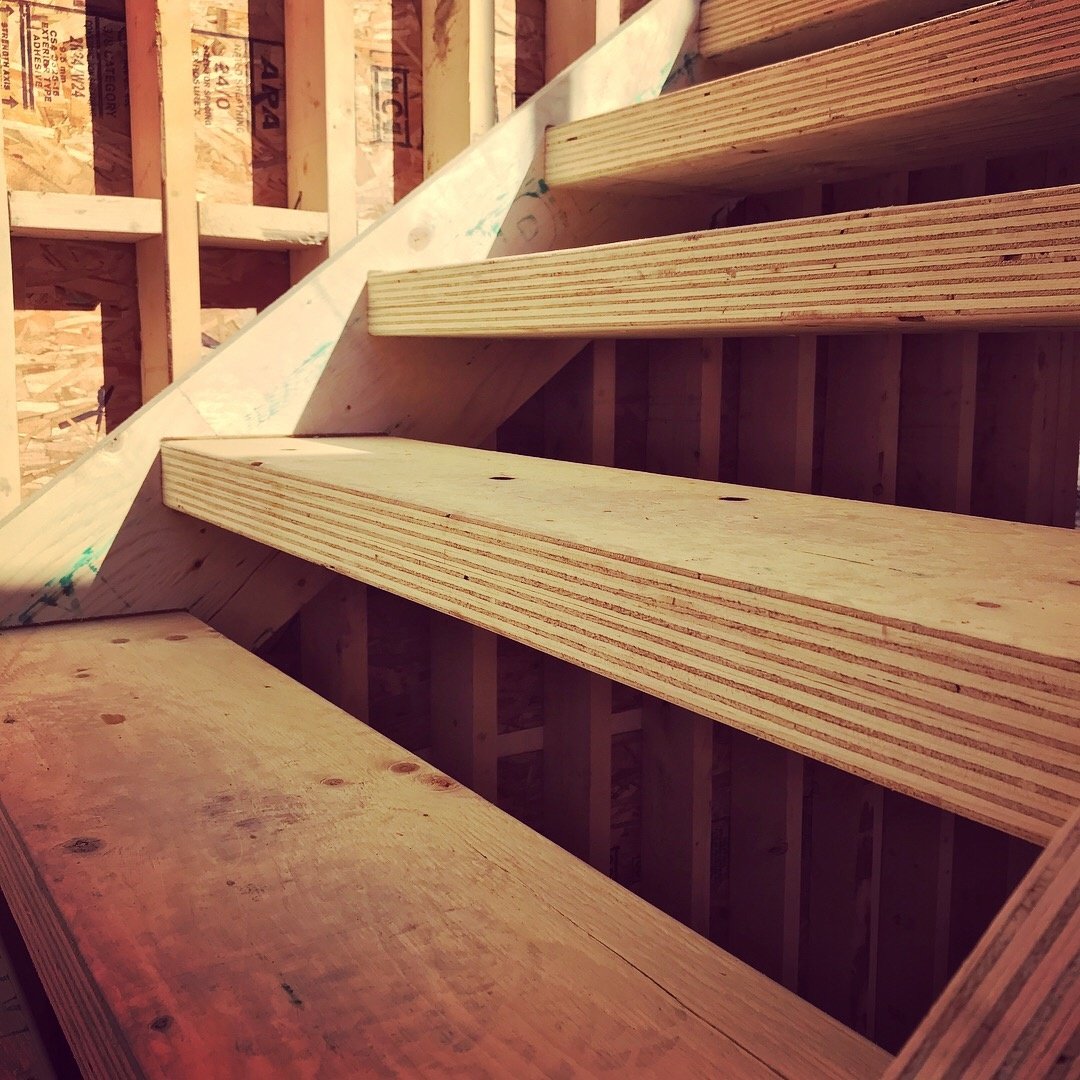 2. Open Risers Stairs
Open risers are where the tread is voided from the construction of the stairs, leaving an open space where you can see beyond the stairs.
Art: Having beautifully crafted open risers in your home allows natural light to glide through the open treads blending the spaces together. This minimalist approach defines how we lead in design.
Science: The stairs are engineered from the same laminated beams that support the main and upper floors. The structure of these beams ensure longevity over a life time of use.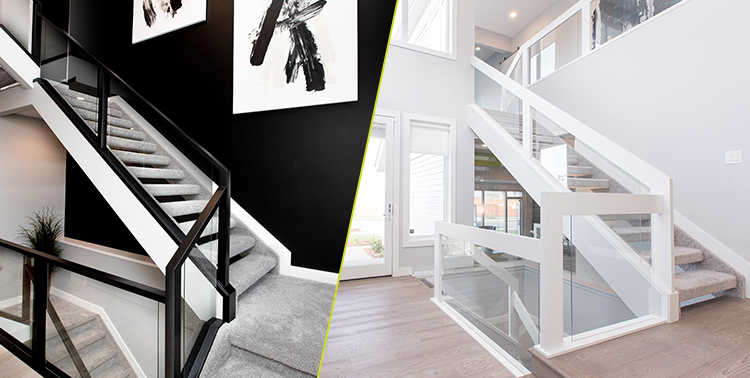 3. Glass Railings
Art: Maple railing with 6mil glass inserts is a beautiful feature we include as a standard. The beauty of having glass railings allows for an uninterrupted view of the stairs, light and interior space of your home.
Science: Low maintenance and Eco-friendly.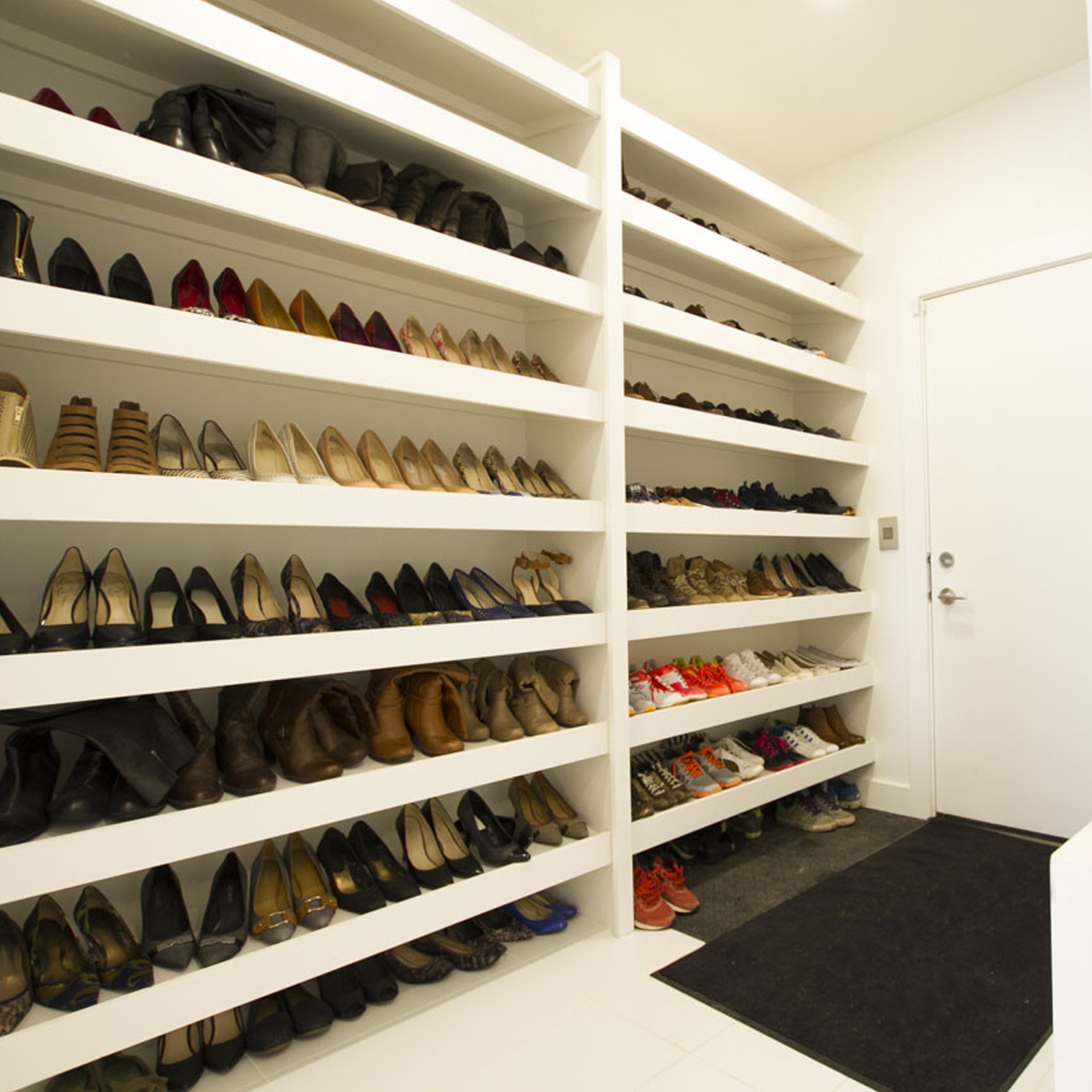 4. Custom MDF Shelving
Art: The value of having finished shelving in your closets and pantry is perfect for the organization of your household items. You may not think about these details when building a home but this highlights how KANVI leads in design.
Science: Customized shelving not only provides ease of maintenance and cleaning but brings value to your home.
5. Kohler Toilets
Art: We include White Kohler Wellworth toilets throughout your home.
Science: Kohler Wellworth toilets are one of the leading brands for water conservation. These toilets are 1.28 gallon per flush conserving up to 16,500 of water per year compared to a 3.5-gallon toilet. Let's all do our part for conserving water.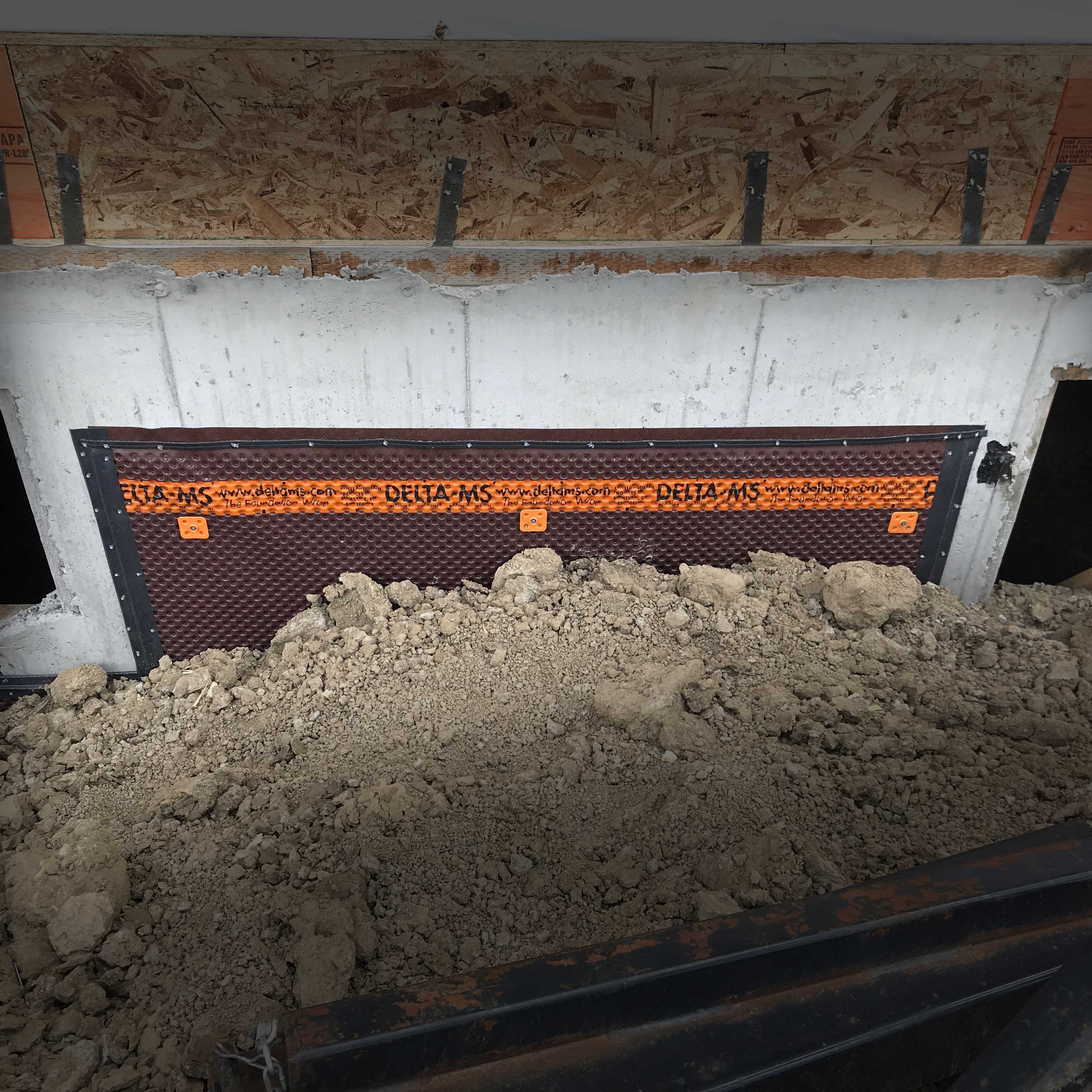 6. Delta MS Wrap
SCIENCE: "THE WRAP" keeps moisture off the foundation and directs water down the wall to the weeping tile. The wrap is environmentally friendly and non-toxic.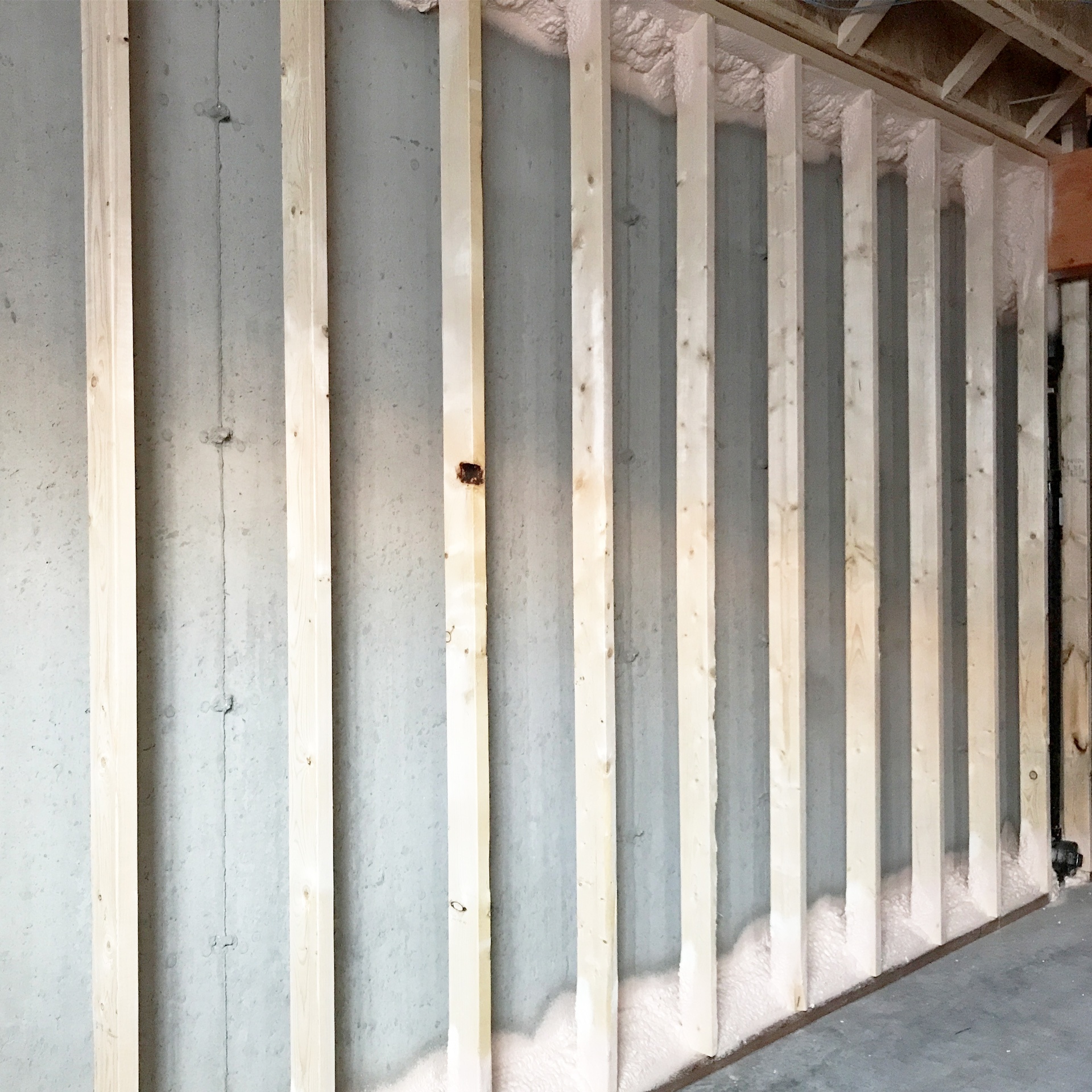 7. 16" O.C. Framing
SCIENCE: There's a few different schools of thought when it comes to the spacing of the studs, and they vary from 16" to 24" on center (O.C). While it's true that you can have more insulation with a wider space between studs, you're losing out on structural ability. One of the best ways to make your home more energy efficient is ensuring your building envelope is tightly sealed, this will keep the air exchanges low and control temperature inside much better.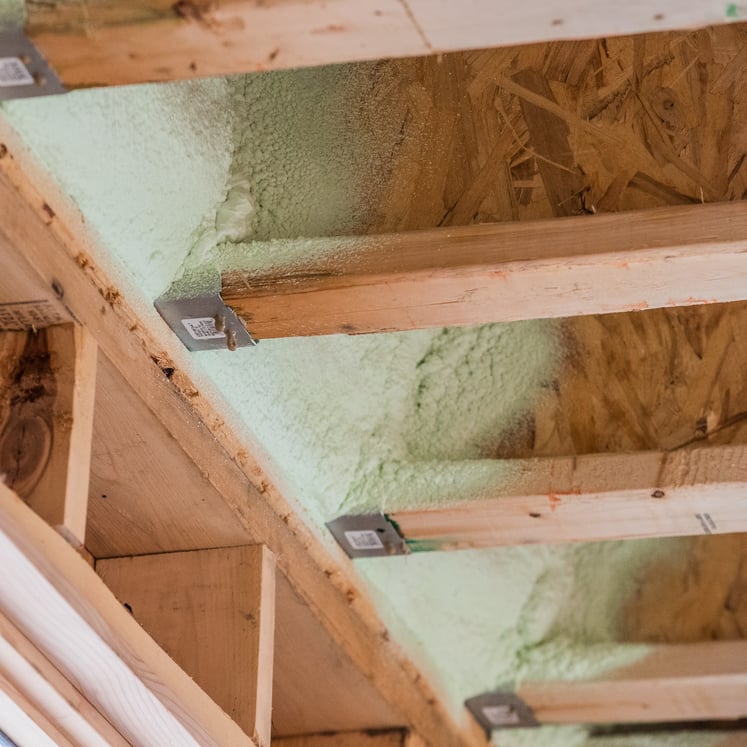 8. Spray Foam Rim Joists
SCIENCE: One critical area of the home that loses a large amount of heat, is in between the foundation and the floor joists. Kanvi includes Eco-friendly spray foam between the rim joists to help lower your utility costs and save energy over time.
Thanks for taking the time to read through the top 8 art and science components of a Kanvi home. If you're checking out one of our showhomes be sure to keep an eye out for the small decals that detail more of the Art and Science of Kanvi.