What is cost per square foot?
One of the many metrics that are used to build your new home is the cost per square foot. The easy math is the price of the home (without land) divided by it's size. Usually flat items (like flooring) are pretty easy and always calculated this way. But, there's things that aren't always included that should be discussed with any home builder you're debating to make sure you get the completed picture of what kind of home they build.
What is included in a cost per square foot?
Each home builder will have a different standard of inclusions that are part of the overall cost, and will impact the cost per square foot.
Where there can be a massive difference, is what the actual standards are and what is included. Is a foundation wrap included? Do they include appliances? What's the standard staircase design and construction? What's included for the exterior.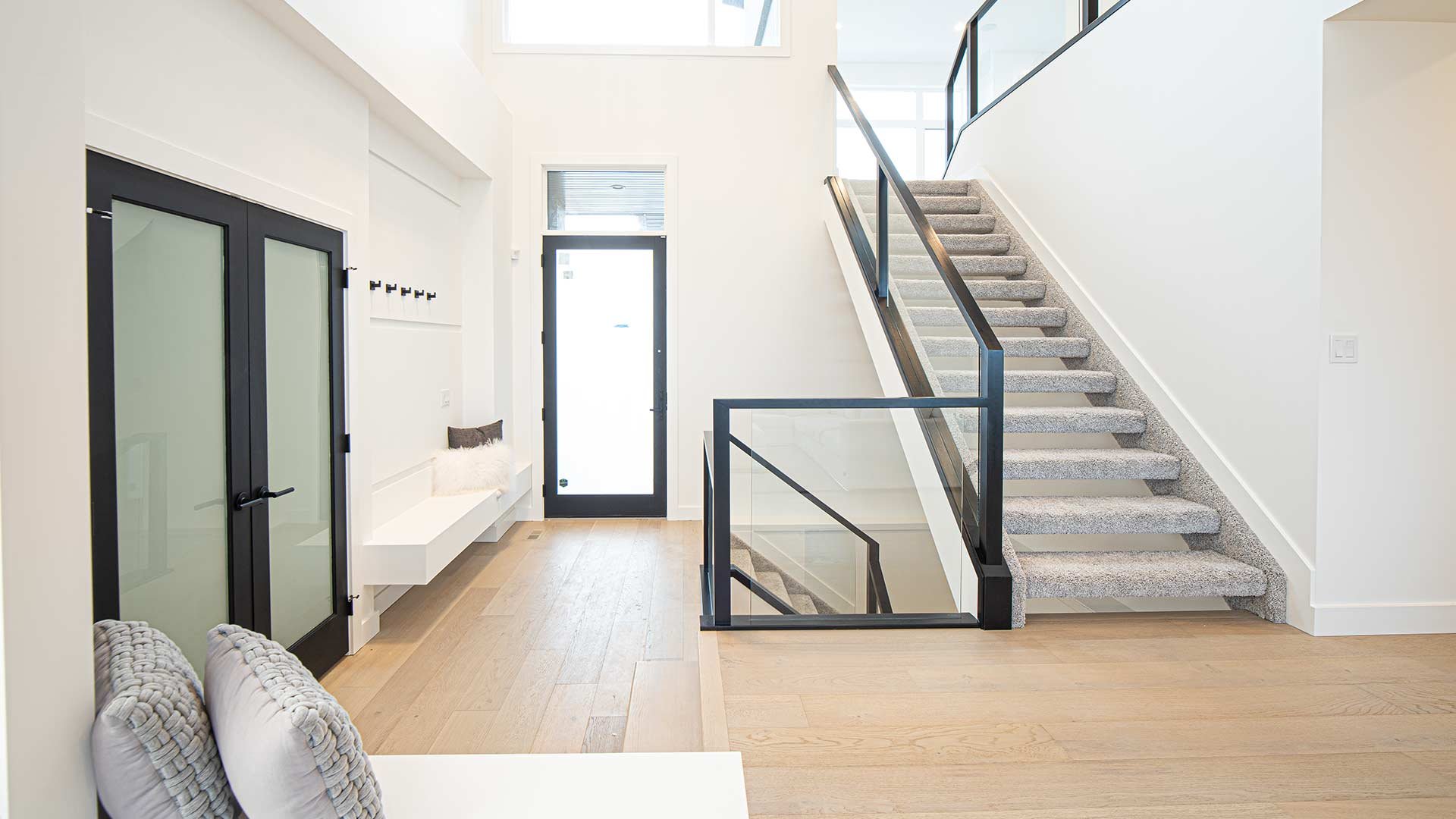 Our Onyx36 floor plan has many different levels, ceiling heights and more that contribute to the cost, but on paper is hard to see and understand.
Another part to keep in mind is the overall design of the floor plan. If a floor plan has a dropped foyer, dropped bonus room, different ceiling heights, open to above space and more - this will vastly contribute to the cost per square foot. The most simple form of home construction is two floors with no variation in ceiling heights. Now, this could be what you're looking for, or you could want something with a bit more architecture. It's up to you here to define what's important to you and if it justifies the increased cost per square foot.
We think this is where the decision on a floor plan or a builder should come down to a few things, namely the design of the floor plan and the level of inclusions. This is a far better indicator if the value is what you're looking to achieve for your new home.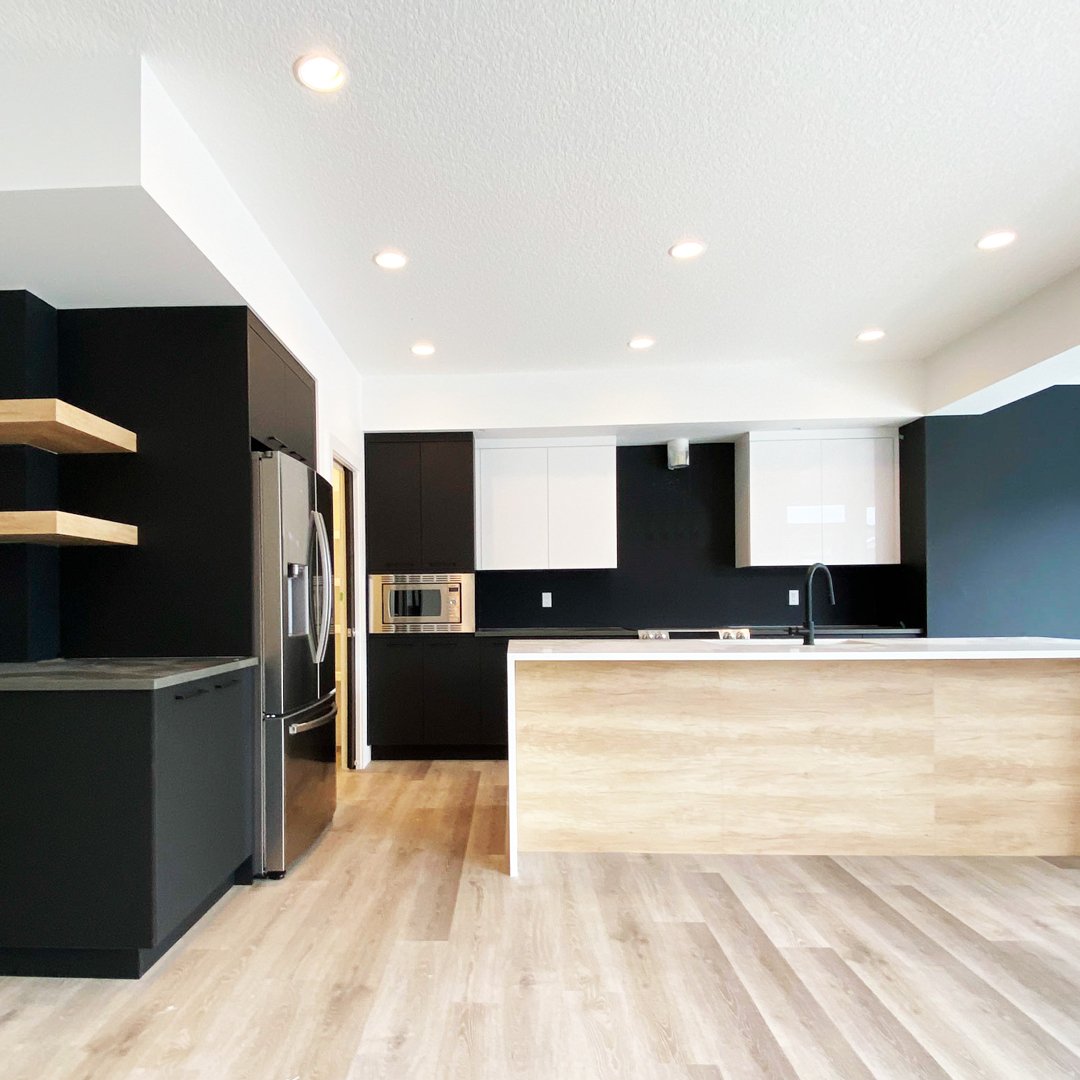 Our Zen26 plan has an almost identical staircase to our Hybrid32 plan yet is almost 700 sqft smaller.
Smaller plans can have a higher cost per square foot, but why?
At Kanvi, our floor plans range from around 2100 sqft up to over 3000 then with custom homes up to the 10,000 sqft range. Some items, however have a fixed cost that's not changed by the size.
For example, our standard staircase design doesn't change in price significantly between a 2100 sqft and a 2700 sqft home. Because the design is almost the same, there's no change in costs. These we would call a fixed cost and include items like toilets, faucets, lighting and more.
You'll also find that bungalows have a much higher cost per square foot, as items like the roof size is divided by less square feet.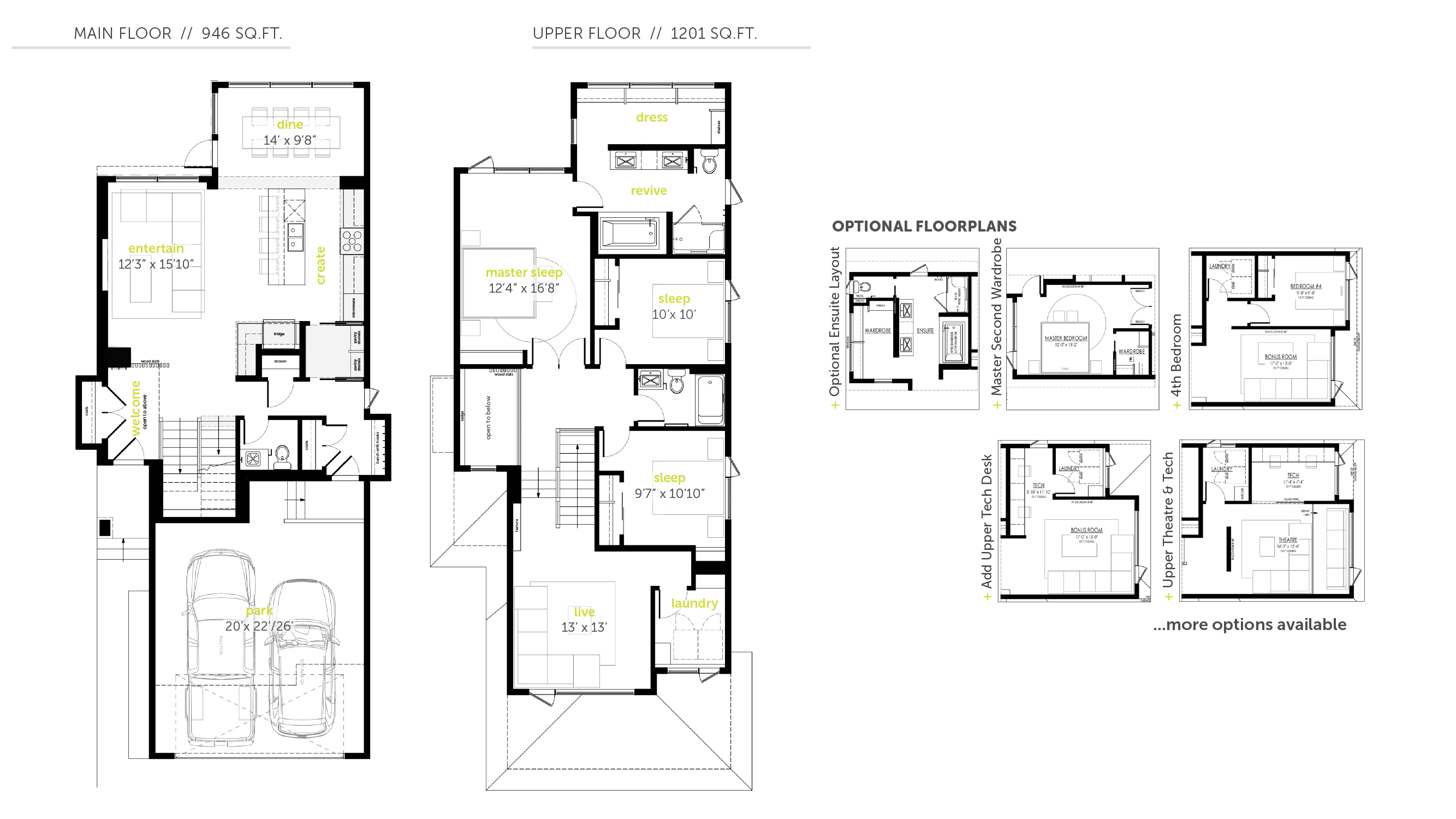 This plan has lots of different ceiling heights, different levels and more. This will make the cost per square foot seem higher 'on paper' but you're also getting an open to above foyer, 10' tall ceilings in the bonus room and other details that could be important to you.
What should be the determining factors to see if a home builders price is aligned with what we find valuable?
There's a mix of what's important to each of our clients. Some want a spectacular kitchen, others want ensuites that are private spas. It really comes down to determining a few key factors:
1. What's important to you, and you only.
2. Which custom builder understands what you want and is willing to change their design for you.
3. What level of inclusions would be most valuable to you.
4. What floor plan speaks to you, and with some minor tweaks could be a winner.
Once you've figured out these, you'll be better armed to find the home builder that fits for you and what your dream home can become.
Thanks for reading, feel free to contact us or chat if you have any questions or would like to know more about the implications of design on the cost per square foot of a home.