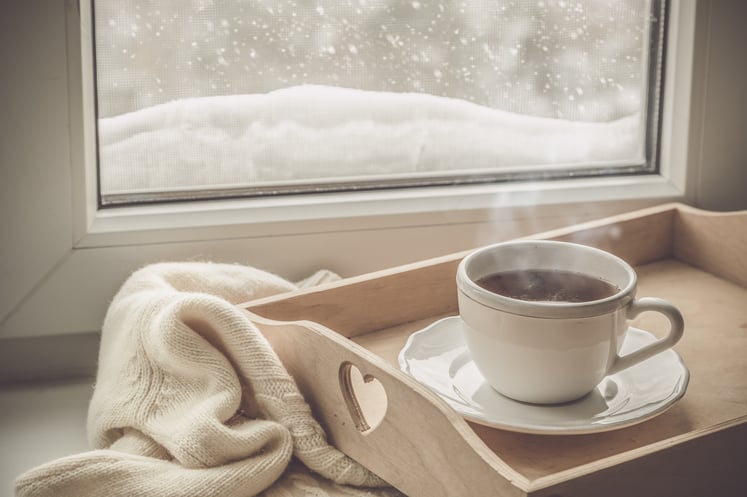 We've long anticipated the cold, winter season and December has finally annouced it's arrival delivering residents with plenty of snow and ice. For awhile our mild weather had made it hard to remember when to check up on our seasonal maintenance. If you've done so already, you've impressed us! For the rest of our home enthusiasts, we've compiled a list as a reminder of items to consider this winter season.
Tips to help prolong the life of your home and prevent unfortunate disasters:
Take a look into your attic for any built up frost or stains on the underside of your roof
Frost is usually the result of water vapor condensing as the air in the attic cools. Nail points on plywood become easy targets for condensation and can form frost. In fact, water staining in this area can indicate a long-term problem. Be sure to clear any icicles or ice dams from the exterior of the roof including chimneys.
Clear the snow off gas meters, appliance and exhaust vents
Too much snow or ice buildup can damage your gas meter, interrupting your gas service or cause an appliance to malfunction. If your appliance vents are blocked it may cause your furnace to shut down or build up dangerous carbon monoxide levels inside your home. Don't forget to clear snow and ice off doors and basement windows while you're outside. Makes note of any cold air leaks from windows and doors so that you can address them in the spring.
Empty eavestroughs to avoid ice build up
Leaves and debris can accumulate in the fall and cause drainage problems. Downspouts should extend at least six feet from your home's foundation to avoid future issues from arising.
Check all electrical cords, plugs and outlets
Tis the season for holiday lighting and décor so be sure to check inside and outside your home. Cords and plugs will feel warm to the touch if worn and should be quickly replaced to prevent fire hazards.
Ensure your carbon monoxide detectors are working
Test your carbon monoxide alarm by pressing the test or reset button and check for any needed battery replacements. Review safety processes and exits with household members in case of real emergencies.
Inspect furnace and hot water filters for buildup
Regular furnaces should be checked every three months and serviced once a year to ensure efficiency in your heating and cooling systems. Hot water filters should be checked every six months and drained once a year to remove sediments and maintain optimal performance. If you have air conditioning, ensure that your breaker is off during the cold months.
Check your humidifier, HRV system, and sump pump
Humidifiers in homes over 2800 square feet should be checked every two months while homes under can be checked every three months. With every Kanvi home our Heat Recovery Ventilation (HRV) system should be checked every three months to save on gas and power throughout the years. Also, check on your sump pump to ensure there are no blockages or over-flowing.
Test your plumbing valves and fixtures
Ensure your plumbing valves are working properly and check all faucets for dripping. Don't forget to turn off any exterior faucets to prevent your pipes from freezing. Drain all of the remaining water and disconnect your garden hose. If you are away for long periods of times during the holiday season, have a friend or neighbor follow up to ensure the heating is active inside your home.
Remember, when you take possession of your new Kanvi home our construction team will proudly walk through your home with you and share everything you need to know about your home maintenance. Contact us for more information.