In our latest blog series, we'll introduce you to key members of our award-winning team at Kanvi Homes that you'll have the opportunity to interact and engage with throughout your homebuying journey with us. First up, we're thrilled to introduce you to Chris Chiu, our Client Experience Manager.
TELL US A BIT ABOUT YOURSELF.
I was born and raised in Edmonton and have lived here my entire life. I briefly worked as an accountant before making the switch to full-time sales after graduating from college. This year, my wife, Angel, and I will be celebrating our 10th wedding anniversary. We have two children (a 7-year old son and 3-year old daughter) and two dogs (Biggie and Coco) who keep us extremely busy at all times.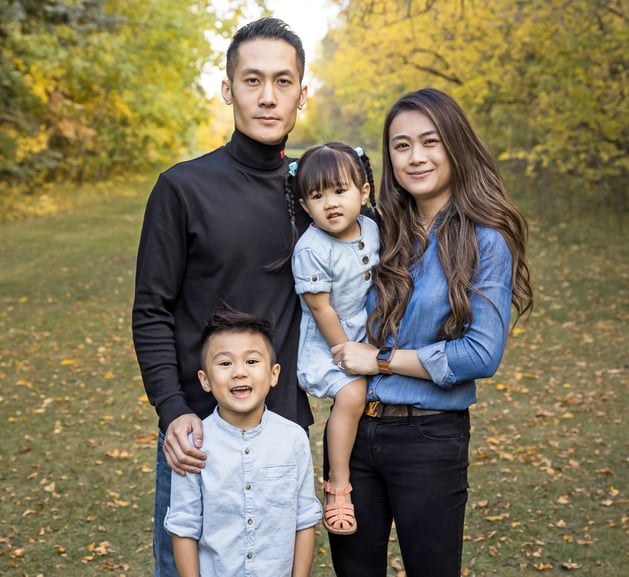 Chris, Angel, and their two children
WHAT INITIALLY BROUGHT YOU TO KANVI HOMES?
Prior to joining the company, we actually built a home (Hybrid 28) with Kanvi—so I was quite familiar with the company and what they had to offer. Initially, the unique and modern style of their homes drew us in. However, it was the overall experience—from the fantastic service to their professional team—that really sold me on the idea of joining the company. Naturally, I begged the ownership team to hire me and I've been here for the past 6 incredible years.
HOW MANY YEARS HAVE YOU WORKED IN THE LOCAL HOME INDUSTRY?
2023 marks my 12th year working in real estate. I initially worked briefly for 2 years on the lending/mortgage broker side and eventually joined a large multi-family builder selling condos and townhomes for 4 years before joining Kanvi Homes in 2017.
WHAT DO YOU THINK IS THE MOST IMPORTANT FACTOR HOMEBUYERS NEED TO CONSIDER?
Without a doubt, it's value. Value can be extremely subjective and, in real estate, value typically boils down to 'price per square foot'. However, this is an easy value trap that clients can fall into. As a premium homebuilder, we include a set of inclusions—from 50-70% more windows and open riser stairs to a Delta MS wrapped foundation and spray foam rim joists—in every home we build to maximize the value of our client's home. As a result, our price per square foot tends to be higher than other builders who provide less value. Click here to view our complete list of standard inclusions here.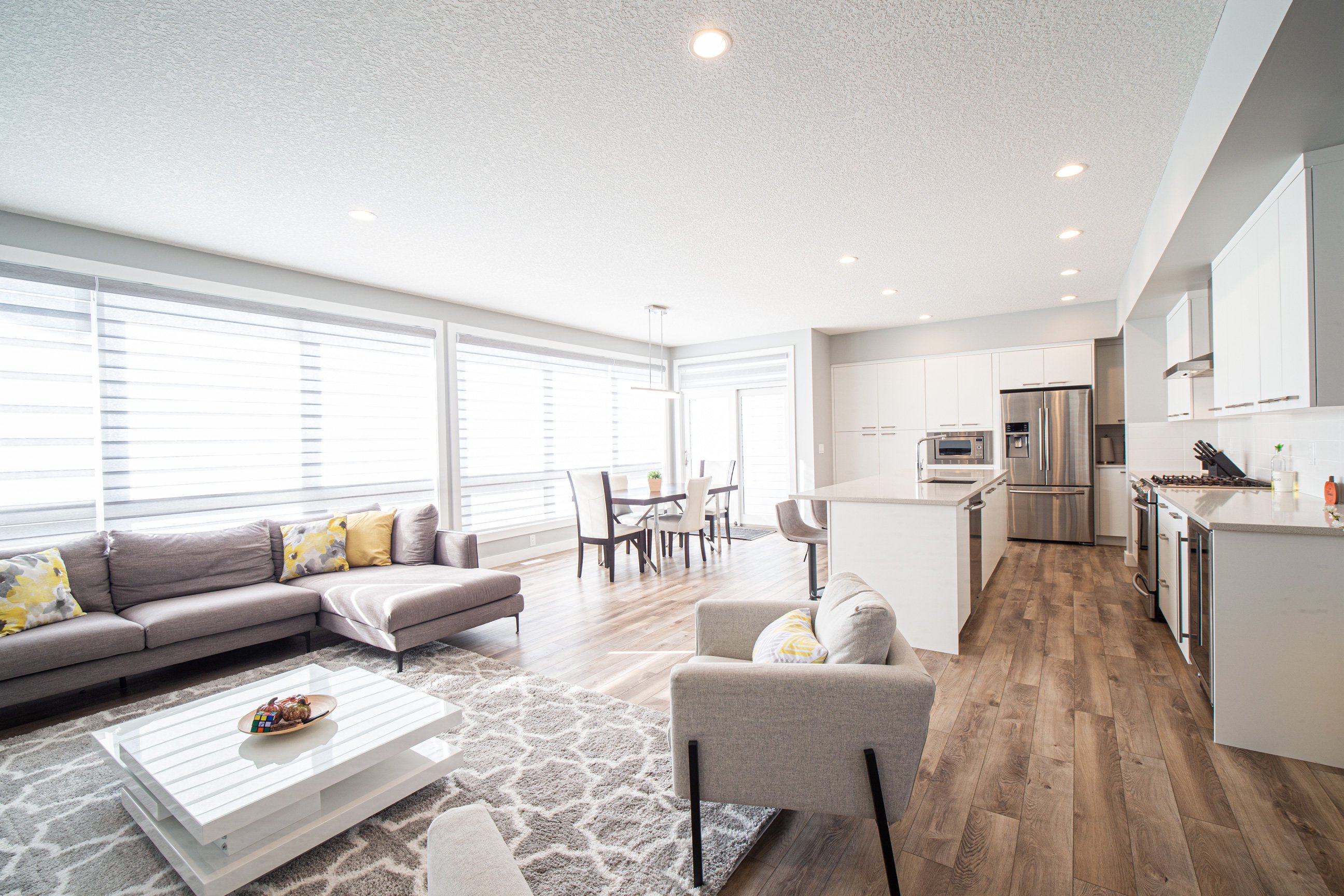 Wall-to-wall windows in our Element 32
I would implore clients to dig a little deeper when considering a home builder. Clients don't always realize what happens behind-the-scenes when it comes to our complex planning processes or attention to detail on things like sight lines, flow, and use of space.
WHAT IS YOUR FAVOURITE KANVI MODEL & WHY?
Our Onyx model is my current favourite. As soon as you walk through the front door, the open-to-below foyer gives the home such a grand entrance and presentation. From the main floor den and office setup behind the kitchen to the tiered bonus room and spa-like ensuite, what's not to love about this beautiful floorplan? However, our creative design team is always coming up with new models and design concepts that continue to blow me away.
WHICH UPGRADE FROM ANY KANVI HOME DO YOU WISH WAS IN YOUR HOME?
Definitely the steel-stringer, floating staircase from the Aura 30 show home in Jagare Ridge. With 3" oak treads, 10mm glass railing inserts, and built-in LED lighting, this staircase is on an entirely different level.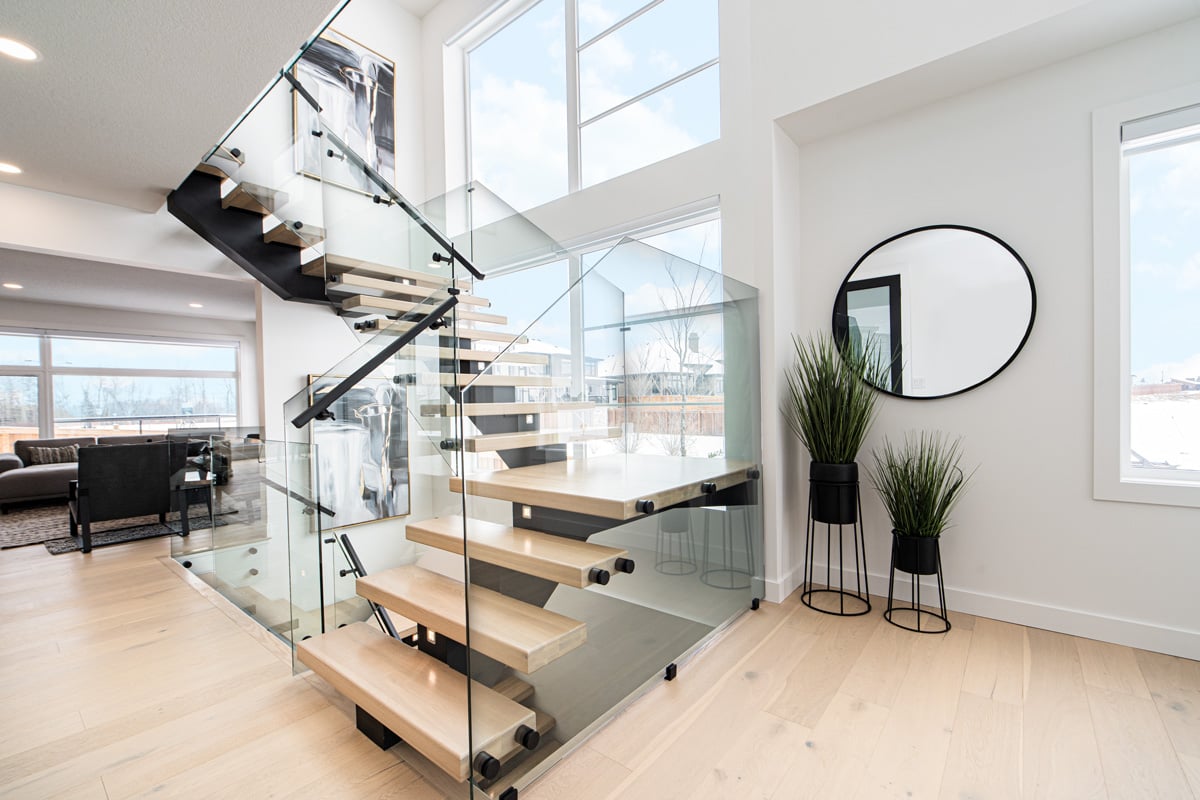 Stunning floating glass staircase from our Aura 30 show home in Jagare Ridge
WHAT'S YOUR FAVOURITE AMENITY IN THE ARBOURS OF KESWICK?
I know the Keswick area has been waiting quite some time for a new school, so the new Joey Moss K-9 School has got to be one of the biggest draws to the area. Click here to explore the rest of the amenities available in the Arbours of Keswick.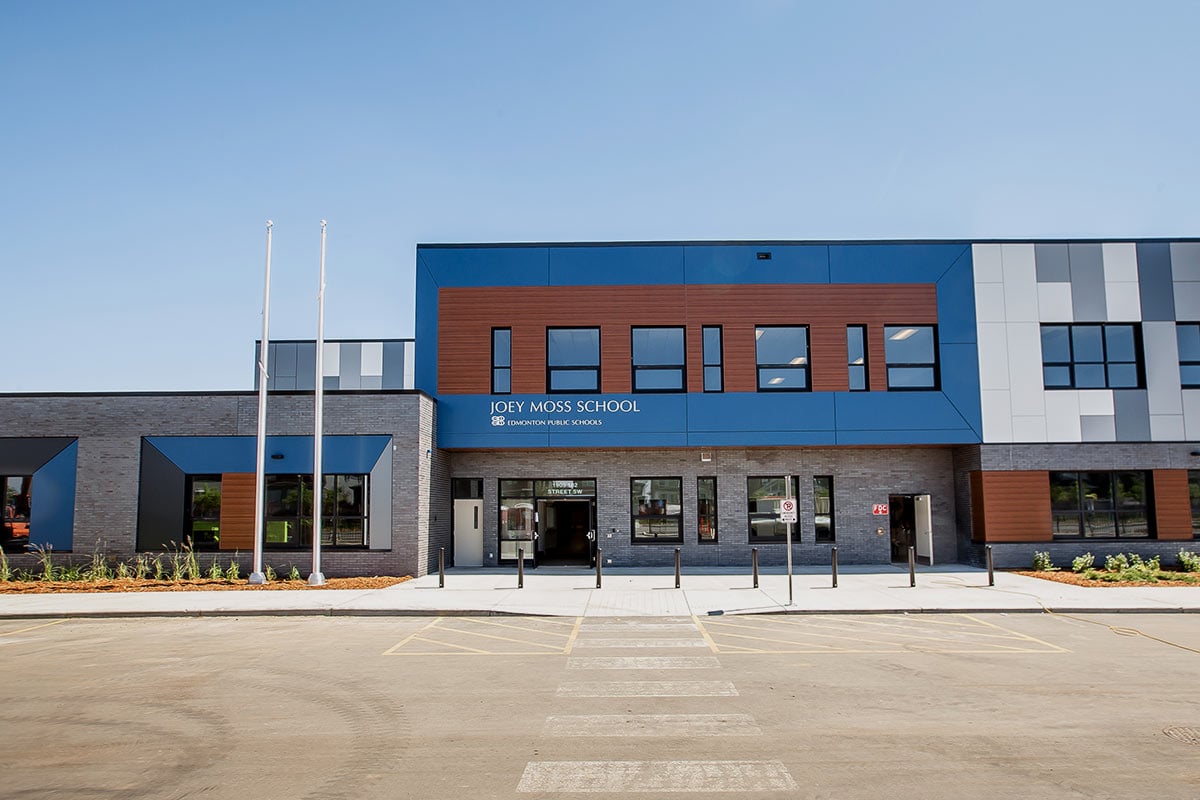 Joey Moss K-9 School in Keswick
WHAT DIFFERENTIATES KANVI FROM OTHER HOMEBUILDERS IN EDMONTON?
Aside from the unique modern style and design of our homes, having our ownership team directly involved with the day-to-day operations and being openly client-facing is a key differentiator and makes Kanvi a major standout amongst other local homebuilders.
---
INTERESTED IN FINDING YOUR DREAM HOME?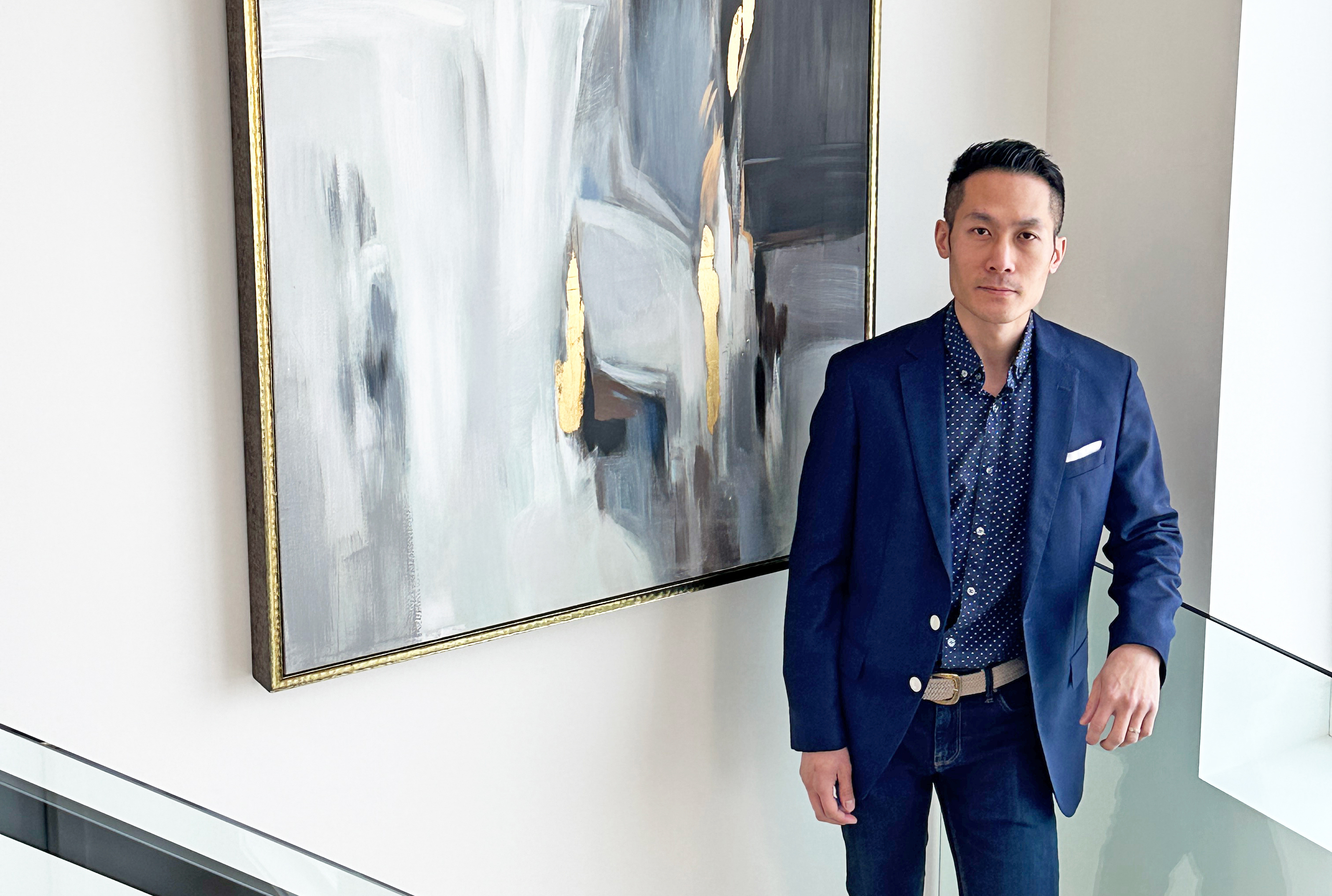 You can contact Chris by phone at 780-862-9012 or by email at chris@kanvihomes.com to learn more about our exceptional client experience or to schedule a home viewing today.