If you're exploring any home builders in Edmonton, you've probably heard about redlining. Redlining is usually the first part of the process, and we'll detail here the parts and why it's an important factor to focus on for your new home. Redlining is where the ideas we talk about meet the paper, become closer to reality and allow us all to understand what's possible.
What is redlining?
Redlining is the process of grabbing some floor plans and drawing all over them to see the possibilities. Usually white out, notes and more are how this process starts. Here we try to see what custom changes we think are possible, and discuss the cascading changes to the plan that could be unknown.
Why is it important?
Redlining allows us to get a glimpse of what your home could look like, and if using a floor plan from our model library is the right approach. When you're customizing a home the sky is the limit, and having the redline reflect your vision is key to us understanding what we need to do to get you that dream home.
Redlining will also give us real parameters we need to stay within. It could be we're targeting a specific size, or fitting a building pocket or trying to achieve a certain budget. Allowing us to maneuver here and there, and provide the best possible solutions for you is the goal.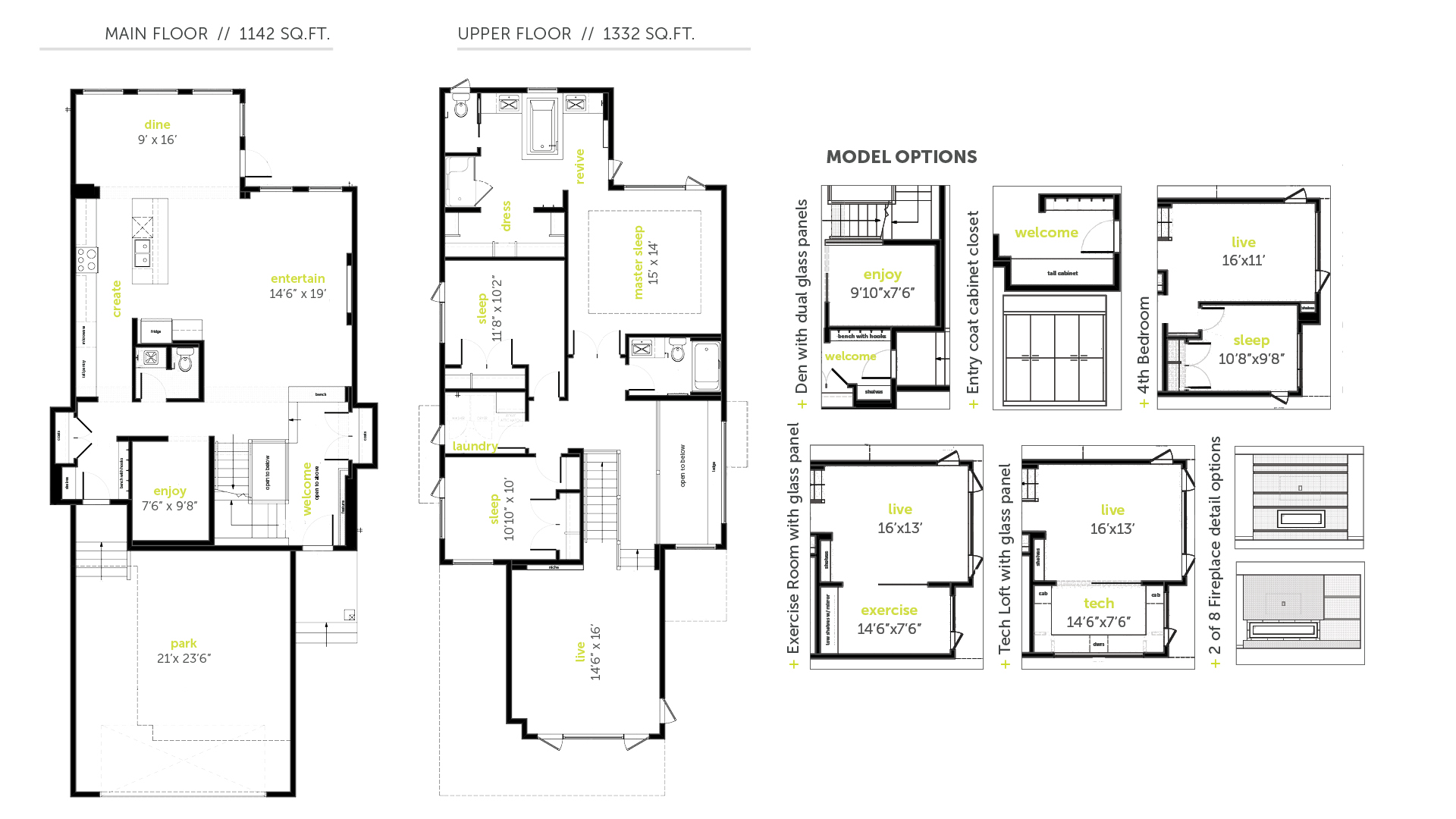 You can see many of our plans like the Hybrid28 have model options. If those don't satisfy your wants, we can begin to redline.
What happens after redlining?
Our Client Experience Managers will work with you early on to define what should be on the redlines before we submit them to our office to create preliminary floor plans.
This is extremely important. Redlines only can show a few options and need to be reviewed from a structural, mechanical, engineering and design perspective. This way, when you're ready to review the Purchase Agreement, you know exactly what you're getting.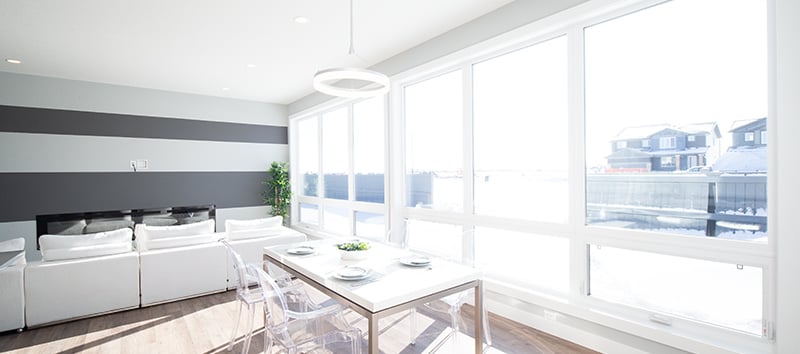 Windows like these aren't usually part of the red lines, these are part of the inclusions and design standards.
What's not included on redlining?
Like any floor plan, there's only so much detail that's present on paper. Items such as window sizes, construction specifications, kitchen details and more don't get included on the floor plan. They're part of the inclusions of any builder.
There's a temptation with many to compare floor plans from one builder to another based on it's overall size and the cost. Since a floor plan only shows a small amount of the details, it's best to review the inclusions, the design, sight-lines, window sizes and more to have a good understanding of what the final home will actually include.