At Kanvi, we've worked hard to create modern, beautiful homes that are second -to-none. We've also strategically evolved our client experience to offer transparency and to have a process that's easy to understand and be accountable to our clients. That's what we're known for, but most don't know that it takes a few key factors listed below that drive our success.
Investing in our Infrastructure.
Award winning in-house design team. Kanvi clients benefit from having a design team working in-house in a number of ways. One major advantage is that the design team is able to provide custom designs in more efficient time frame than would take with an outside firm. This can streamline the process by months and significantly reduce stress for those that choose Kanvi.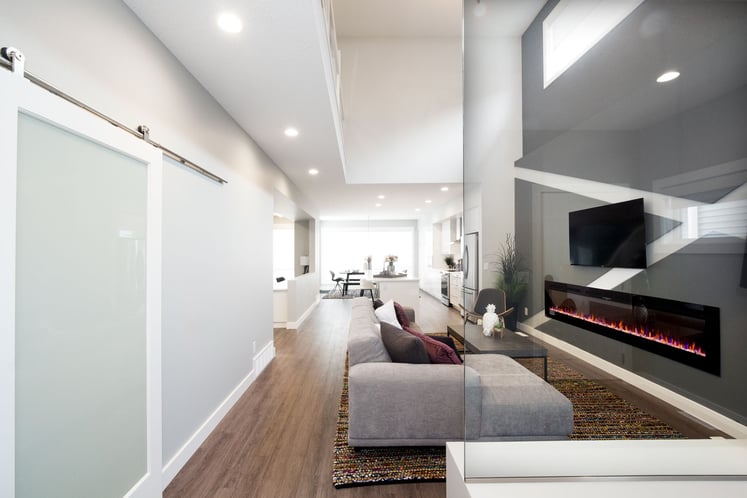 In-house professional interior designer. Typically home builders partner with interior designers, but we've found that to ensure amazing design, having our own designer works best. Each and every client has time with our Interior Designer to review what they'd like for their home. We're here to help you find your own style and make it real.
Clear pricing. There are several ways home builders can price the cost of a home. Kanvi believes in providing quick and transparent pricing up-front in order to alleviate clients' stress and to deliver a better overall experience. We decided long ago that our pricing needs to be done fairly the first time and we're confident that our price is highly competitive upon the initial offering. Maximizing the value in your new home is our goal, with a fair pricing presentation.
Peace of mind.

Online access during build process. Our online-portal manages your project documents, tracks your home's progress, and provides you with updates and photos throughout the build cycle, so you can look in on the project 24/7 at your leisure. Find our more about peace of mind here.
Solid financial status and active ownership involvement.
Home building isn't an industry for everyone. Our ownership team is compromised of Chartered Accounts, both with their Chartered Business Valuator designation with solid financial and business acumen. Each year, Kanvi is audited by an outside accounting firm and is financed by one of the larger national banks which have multi-layers of underwriting and approvals in place as a part of extending their credit. This solid basis provides strength to the overall operations and allows us to deliver on the promises we're making to you and so that you need not worry.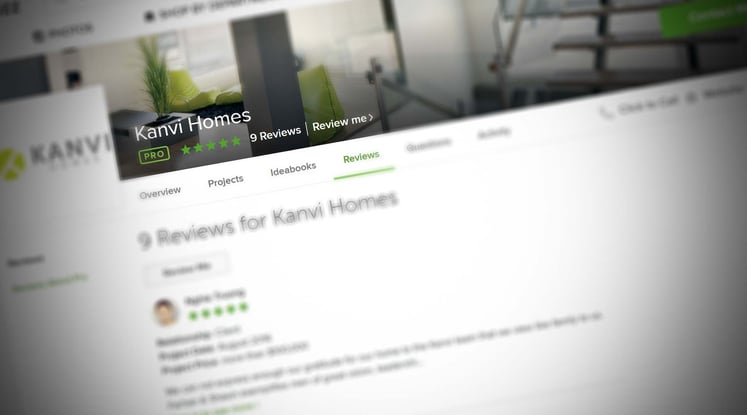 Excellent reviews. Call us crazy, but we're a little biased when it comes to Kanvi. The most truthful way to find out about us or any home builder is to read reviews from past clients. Google 'Kanvi Homes Reviews' and you're sure to find detailed reviews of how we've done. Along with our reviews, if you know or happen to meet a Kanvi home owner, ask them about how the process was!
Transparent build process. During our home building process, we plan for five walk-throughs with our Construction Manager. These walkthroughs happen after framing, after electrical and H.V.A.C installation, after drywall completion and after cabinet installation. During each of these walkthroughs ask as many questions as you like, after all this is your home! Want to get into your new home more? Great! In order to legally enter the construction site, you need one of our staff with you and we're more than happy to accommodate extra visits.
Kanvi Quality Checks.
Blower door tests. We're committed to building sustainable homes and one of the ways we check the building envelope is by performing blower door tests. This test finds how many times per hour the air in your home is replaced and the lower the score the better. We've made some adjustments to ensure we're hitting above industry numbers.
Random 3rd party inspections. Getting our work checked by third party inspectors makes sure all of our trades and construction teams are doing a great job. We randomly pick home under construction and have a 3rd party inspect them and our results are always great. Should you want your home inspected before you move in, we're more than happy to allow it.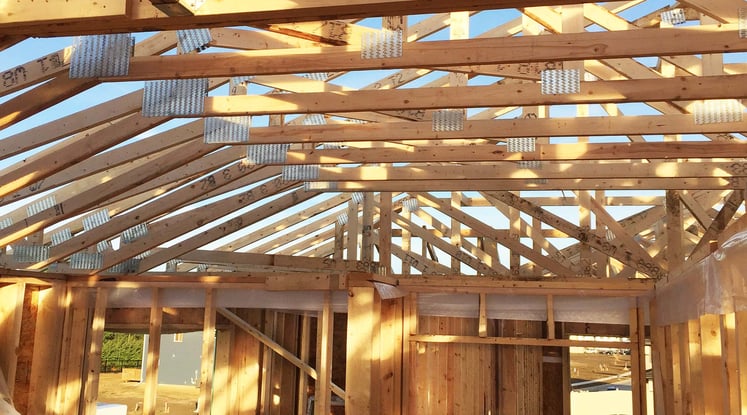 High construction standards. One of the reasons our clients love us is our high construction standards. The construction standards are like a list of ingredients that go into the home building recipe. Find our more about construction specifications here.
From our first home to today we're always growing and getting better. Want to know more? Click here to contact us.